The rise of social media as a powerful platform also became a stepping stone for most individuals to connect with each other to promote a common interest. This is what we usually see in most online communities on social platforms such as Instagram.
Of course, we need all sorts of information about the business that we are running and reliable information is vital to our success.
With so many personalities and accounts that look reliable, which of them do we exactly need if we are engaged in cryptocurrency investments? Well, let's find out and dive deep into some of the Instagram account that is worth following when talking about cryptocurrencies.
@Share Crypto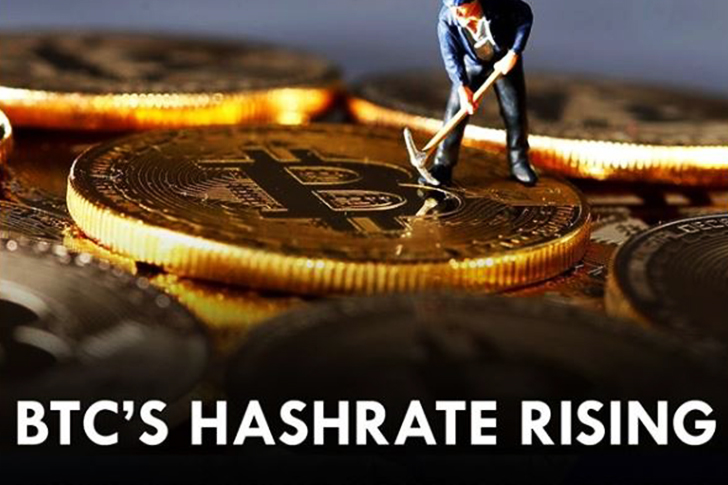 Social media is a wide avenue of all kinds of information available in our society. We can get everything under the sun, from the available home security system out there in the market down to news and current events. But when it comes to news about cryptocurrencies, @ShareCrypto might be the best source of information that we could get when it comes to crypto news and updates.
The available information from their feed is easy to access. It is also written in a manner that would be easy to understand by most of the readers.
@BeInCrypto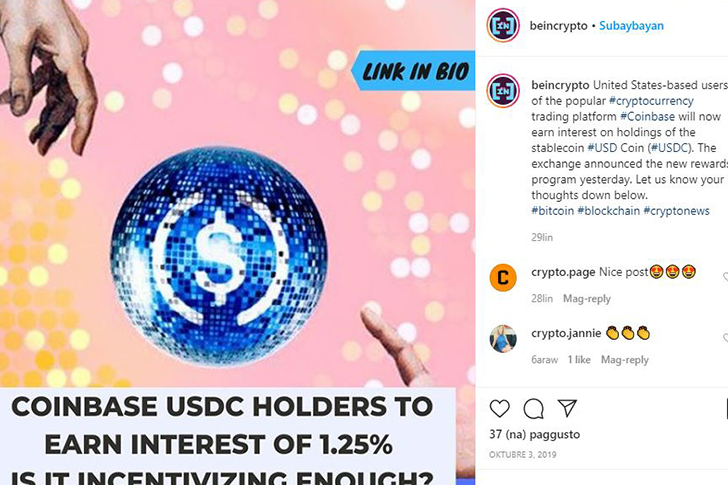 Another viable source of crypto news and updates is @BeInCrypto. It is not only limited to news, but it also provides top tips used by top crypto players in the market. They usually offer well-crafted articles that will keep the gas going in our crypto tanks. They are also one of the fastest-growing influential figures in the mining world.
They may be small in numbers compared to other players in the game, but we are sure you'll pick up a quality tip or two from their feeds so be on the lookout for these. Also, this account inspired many crypto enthusiasts to start their own social media journeys that focus on cryptocurrencies.
@CoinBound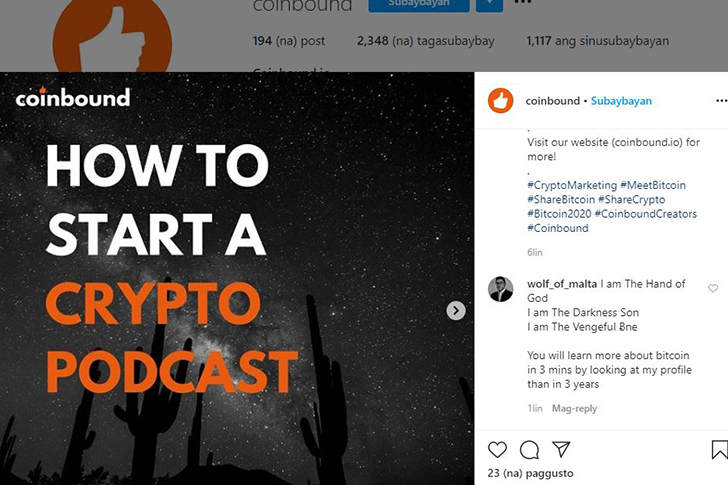 Almost all crypto enthusiasts will know @CoinBound. It is an Instagram account that is very helpful for people engaged in cryptocurrencies and other activities related to it. It is also an excellent medium for investment agencies, and they sometimes collaborate with them to provide informative shows and podcasts.
These podcasts mostly revolve around giving smart ideas for any individuals that wanted to start their own ventures across all industries including cryptocurrencies. We won't lose a cent to follow this account, instead, they can further enhance our crypto journey.
@YoungDumbCrypto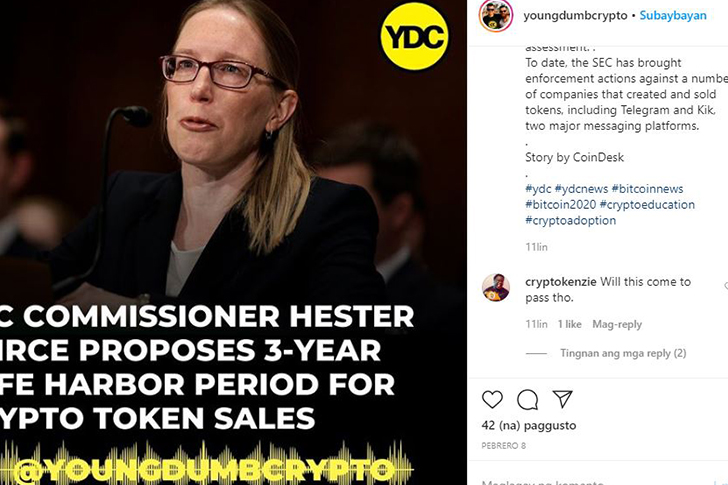 This fantastic duo from @YoungDumbCrypto shares a bunch of tips, tricks, and useful hacks that will keep us afloat in our crypto journey. If you are still new to the platform and wanted to learn new things in a fun and entertaining manner, it is best to follow them on Instagram and see for yourself.
They currently have around 5k followers and it wouldn't hurt if we give them a follow. After all, providing information about cryptocurrencies to masses is not an easy task, and there is some degree of investigation needed to make sure that the details they provide are up-to-date and correct. Just give them the appreciation that they need. In return, they will give us more useful information in the future.
@CryptoExplorer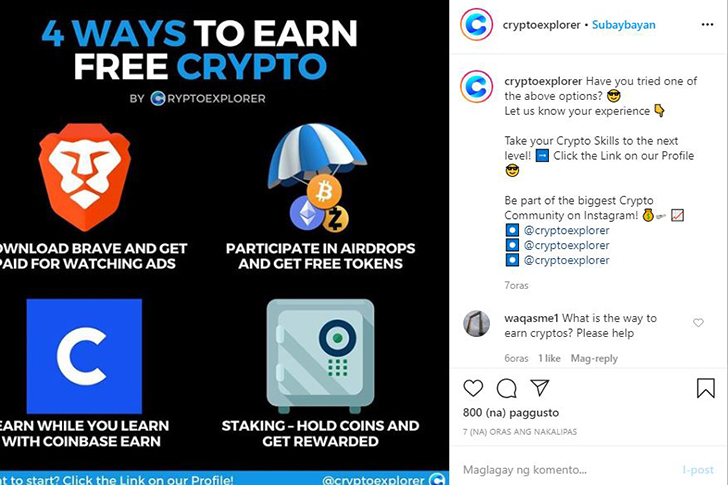 One of the fastest-growing crypto communities on Instagram is @CryptoExplorer. They provide daily content that will feed our crypto needs, whether it would be news or inspiration quotes that will keep our gas tank full.
If we are looking for everyday education that will steer us in the right direction when it comes to our crypto journey, you should give them a follow. We are sure you're never going to regret it.
Article based on
https://cryptodaily.co.uk/2020/04/7-crypto-instagram-follow
Photo Sources:
Flickr
Snipped from Instagram
@Sharecrypto
@BeInCrypto
@CoinBound
@YoungDumbCrypto
@CryptoExplorer