HARRY BELAFONTE | 93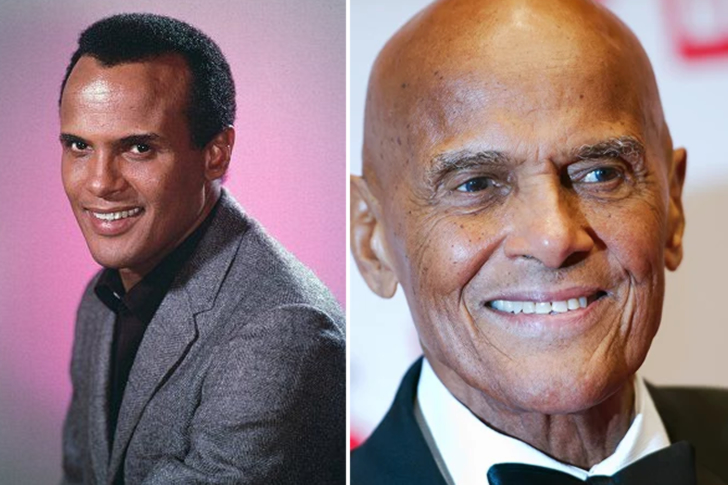 I mean, who does not know Harry in the '50s? He's an icon of the Caribbean musical style that brought a great degree of trend in the industry. Mr. Harry Belafonte is dubbed the "King of Calypso" and is considered one of the most successful Jamaican-American stars in Hollywood. Now 93 years old, his success doesn't only count with releasing 38 music albums but mainly in advocating for humanitarian causes.
He currently serves as an ambassador for juvenile justice issues. He may have shied away from the spotlight, but his legacy did live on as he shifted his focus. His actions towards his causes are commendable. Despite his age, he does not have any plans to stop helping, especially if it's for the better good. No doubt he is a man of a golden heart. He is married to Pamela Frank since 2008, and has four children, including actress and model Shari.
JOHN ASTIN | 90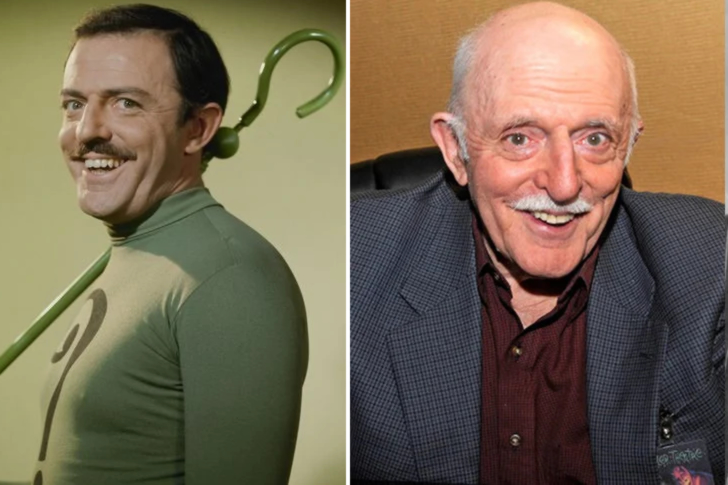 Does Addams Family ring a bell? No bias, but we think this actor portrayed the character of Gomez Addams the best. We're talking about John Astin, whose iconic role was the patriarch in the 1960s sitcom, The Addams Family. He also reprised the role when it became a television film, entitled Halloween with the New Addams Family. Aside from acting, he is also a skilled TV director and is, in fact, a professor at Johns Hopkins University, the same institution where he earned his degree in drama.
Who would have thought that exploring the limelight and teaching can both be accomplished? There are different opportunities thrown at him yet, he focused on his passion. Astin has been married thrice and has five children. Though marriage never really worked for him the first two takes, he eventually settled with the one. He lives in Baltimore, Maryland, together with his wife since 1989.
BETTY LYNN | 93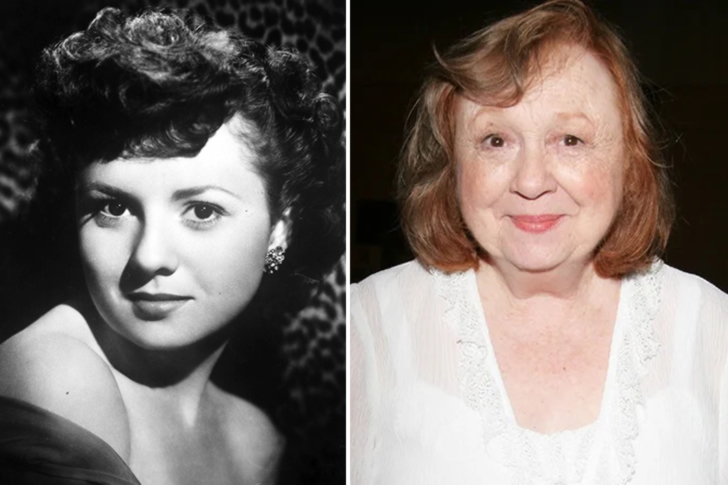 Elizabeth Ann Theresa Lynn, also known as Betty Lynn, began her career in the entertainment scene when she was only 17 years old. She was part of the United Service Organizations and participated in singing performances while visiting patients in hospitals. She then went on Broadway and later into the film industry. Movies to her credit include Cheaper by the Dozen, Payment on Demand, and Mother Is a Freshman.
Lynn is now 93 years old and is one of the few actresses whose career spanned seven decades. She retired from acting in 2006. Though she's already been out of the limelight today, she's still a household name amongst her fanbase. She's not just an ordinary actress, but she is named one of the best during her time. More than a decade into her hiatus, her works are still praised and followed. After retirement, she has transferred to an assisted-living facility.
TERRY KILBURN | 93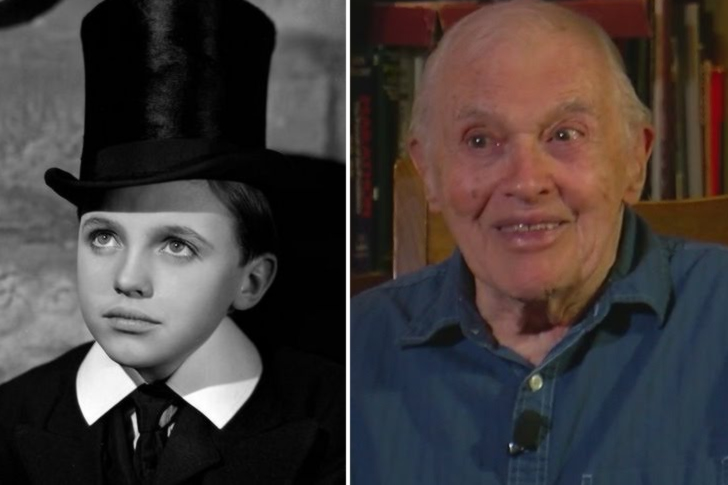 Terry Kilburn's claim to fame was as a child actor. He was just ten years old when he started a Hollywood career and was at a peak in the late 1930s and the early 1940s. He starred in popular films, A Christmas Carol and Goodbye, Mr. Chips. When Kilburn graduated from high school, he focused on stage acting and earned a degree in drama at UCLA. His last film appearance was in 1962's Lolita.
After Hollywood, Kilburn worked as the artistic director of Meadow Brook Theatre at Oakland University in Michigan. He worked on classic plays and musicals together with his partner, Charles Nolte. Though he decided to move away from the limelight and decided to go backstage, his works are still highly recognized, and he is, in fact, one of the best in his field. His success story is one of the best testaments why we should not give up on our dream.
CORA SUE COLLINS | 93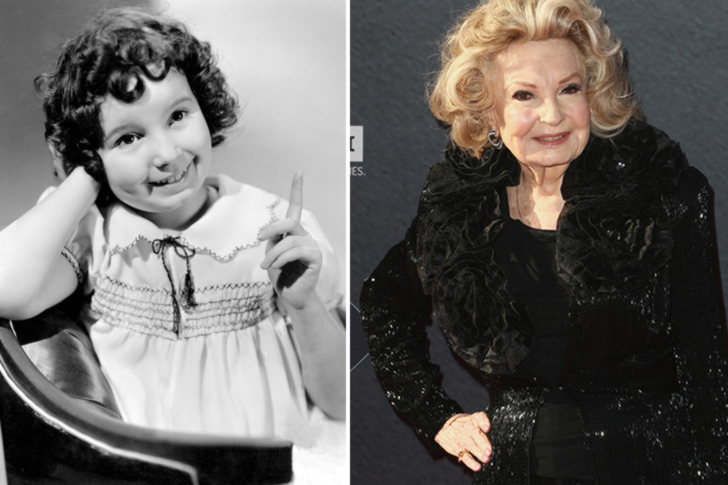 Have you heard about the Golden Age of Hollywood? It is the term for classical Hollywood cinema from 1910 to the 1960s. One of the actresses who was known to have graced the golden age is Cora Sue Collins. She was a child actress who appeared in numerous films during this time in American cinema. At the age of five, she began her acting career in the 1932 comedy film, The Unexpected Father.
She may have started her work at a young age, but she also quit the movie scene at 18 years old. She focused on her married life since then. Though there aren't any whereabouts after her decisions to leave the limelight, she is never forgotten to date. Leaving a legacy in Hollywood is never easy; with that being said, Collins did manage to storm the era as she is still hailed one of the most prominent actresses during her time.
GAVIN MACLEOD | 89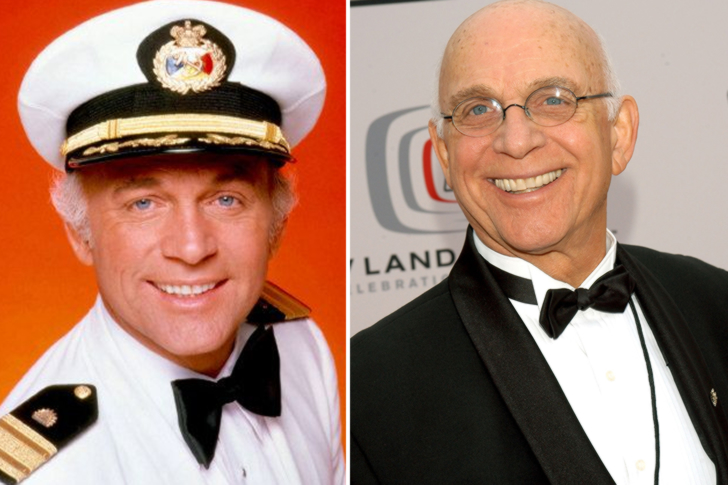 Gavin MacLeod is an American actor whose career spans six decades. Like many other actors, he has obtained a Bachelor's degree in fine arts. Since then, MacLeod pursued an acting career in the late 1950s and is famous for his roles in The Sword of Ali Baba and The Love Boat. However, there is also another path he pursued: writing. He authored a book on his personal struggles. He also published his memoir, which discussed his childhood years during the Great Depression and his Hollywood career.
There are more than 70 films and shows to MacLeod's credit. Having been through a different phase in the limelight, Gavin MacLeod is indeed legendary. While some can't help but wonder how he managed to accomplish such, he definitely proved that setting effort towards what you're passionate about provides commentary output from film, writing, and whatnots. It seems like wherever he puts his efforts on works really well.
LEE MERIWETHER | 84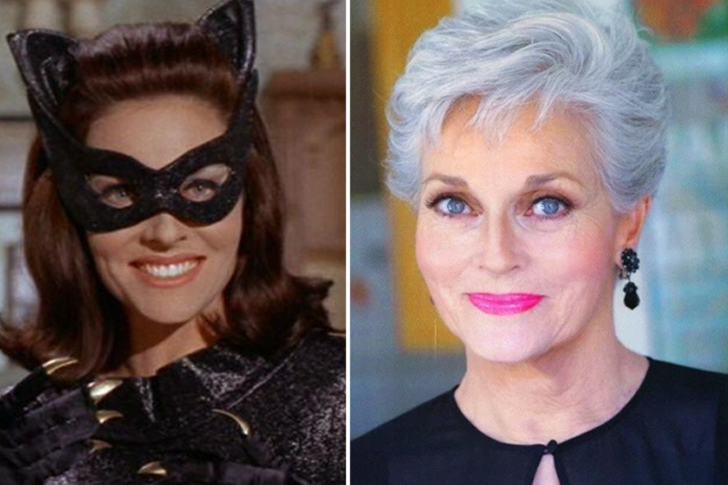 There are many beauty queens turned into actresses, and one of them is the gorgeous Lee Meriwether, who holds the title of Miss California 1954 and Miss America 1955. Due to her beauty and talent, she was cast in numerous films and television shows that led her to earn one Emmy Award and two Golden Globe Award nominations. She is best known for her role as Betty Jones in the 1970s drama Barnaby Jones, a show which encircled the day-to-day lives of detectives, cops, and lawyers.
Today, Meriwether continues to appear in minor roles. She also provides voice-overs in video games. Having flexible talent helped her work her way up in Hollywood. As versatile as she is, she managed to gain recognition to this date. Going past her golden years, she does not seem to age one bit. Fans can't help but wonder what keeps her young and still glowing.
MAGGIE SMITH | 85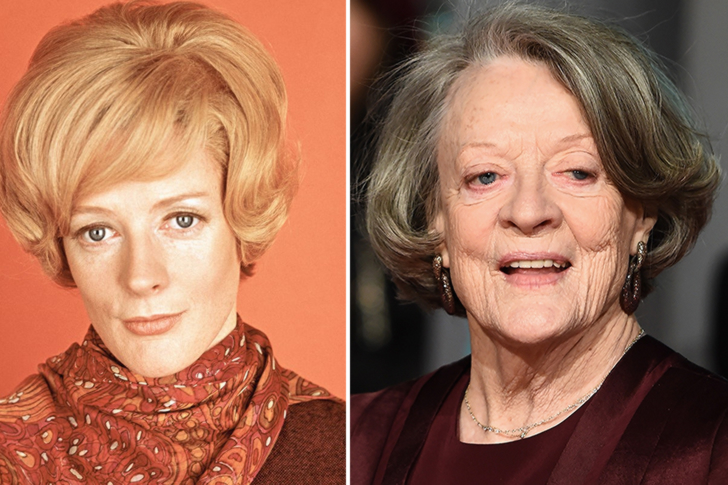 We all recognize her as Professor Minerva McGonagall in Harry Potter movies, and that's how iconic of an actress Dame Maggie Smith is. She's one of the most favorite characters in the film that the kids of today still love. With her character, Dame Smith managed to influence young minds on how discipline and passion lead to success. She has starred in 30 films and has appeared on numerous TV shows.
She also received several honorary Doctorate degrees, along with many other acting accolades, including the Triple Crown of Acting, the term used for winning Emmy Award, Academy Award, and Tony Award. Due to her tremendous contribution to the performing arts, she was appointed Dame Commander of the Order of the British Empire in the year 1990. In 2009, it was reported that she had fully recovered from cancer. Though she may have gone through a rough patch, she emerged victoriously.
CICELY TYSON | 95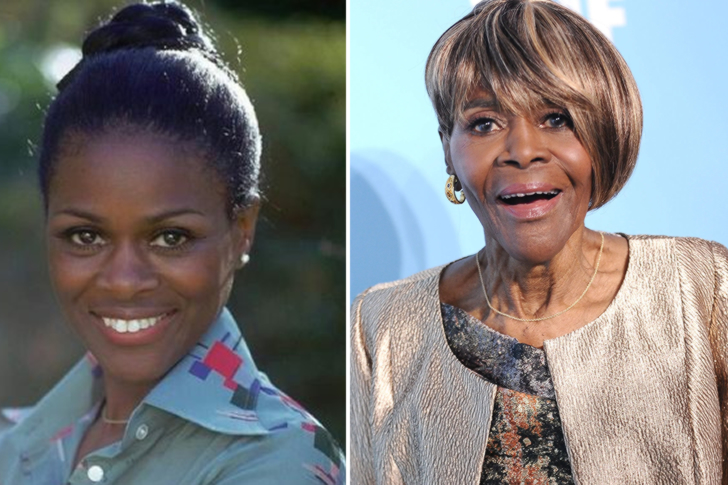 Before Viola Davis, there was Cicely L. Tyson, who often portrayed strong African-American women in her films. Tyson became a prominent figure when she performed the title role in The Autobiography of Miss Jane Pittman, a story about a young slave. The way she portrayed her role stirred a lot of emotions that led to healthy discussions. Her performance won her a Primetime Emmy Award and an Emmy Award for Actress of the Year.
In recent years, she has portrayed iconic roles in films such as the blockbuster film The Help in 2011. She received many honorary degrees and was later inducted into the Filmmakers Hall of Fame. Though she does not have any plans to close the curtains yet, she still manages to graze the limelight despite her age. Having substantial talent in acting, plans of slowing down does not seem to cross her mind just yet.
PAT PRIEST | 83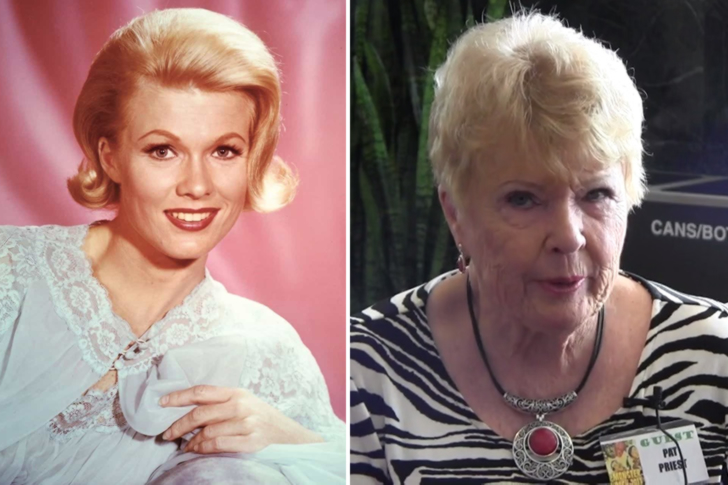 Another actress who was once in the limelight is Pat Priest. Priest started her career as a singer and actress on local television shows. She later ventured into stage productions in the late 1950s. Her debut role was in the 1960s sitcom, The Munsters, alongside actors Fred Gwynne and Yvonne De Carlo. She was also featured in some episodes of the TV shows Bewitched and Perry Mason. With only a few film credits to her name, finally, she retired from Hollywood in the 1980s.
She then worked in real estate. The latest news about her was back in 2001 when she was diagnosed with non-Hodgkin lymphoma. Though there were no significant updates regarding her condition, she'd still appear on the headlines now and then. At age 84, we're not sure whether she plans to work again on screen. There are talks that she's recovering from the disease, which is good news for her peers in Hollywood.
GLADYS KNIGHT | 76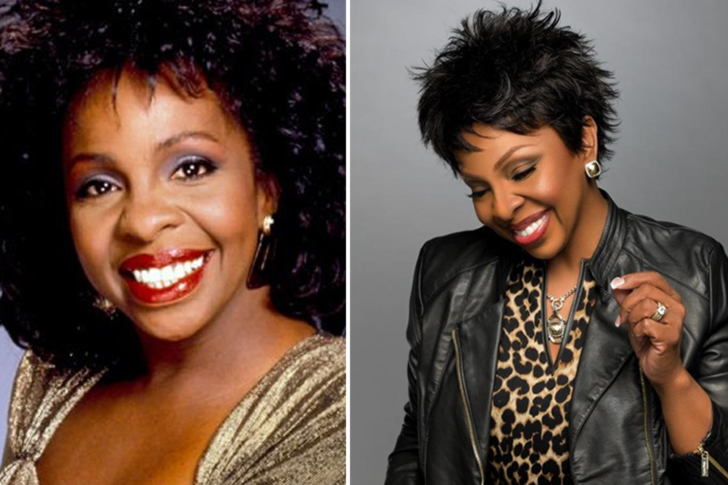 Gladys Knight has long been in the Rolling Stone magazine's list of 100 Greatest Singers of All Time. As a singer and songwriter, she has produced outstanding R&B songs, which made her become a seven-time Grammy award-winner– a record that's hard to beat! Before performing as a solo artist, she was part of the family musical act called "Gladys Knight & the Pips." Her music still lives on, especially now that the old school music genre is starting to make its way back into the airwaves, and it's very refreshing to hear her hits on the radio again.
Though she already did well in the music industry, she didn't stop exploring Hollywood. She also ventured into acting, though only for quite some time, and she eventually called it quits. Knight was awarded an Honorary Doctorate degree in Performing Arts by Shaw University. Now, she works as a director of the Grammy Award-winning gospel choir, Saints Unified Voices.
BOB BARKER | 96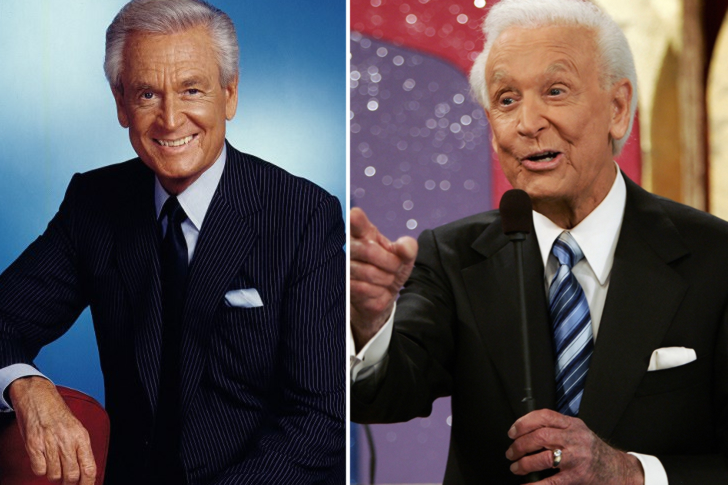 If you love watching game shows, then you'd most likely enjoy the legendary Bob Barker. He was the host of the longest-running daytime game show in America, The Price Is Right, and another game show called Truth or Consequences. Barker became a household name because of his hosting skills. Being a family game show host is somewhat rewarding for most– imagine being applauded not only by adults but kids who learned to love the show as well.
But did you know that Barker is a summa cum laude graduate? Yes, he graduated from Drury College with a degree in economics. Not only that, while attending college, Barker also worked as a broadcaster. He's such a man of brilliance and talent. Sadly, he retired from hosting the game show in 2007. He then worked as an advocate for animal rights. With his passion in terms of his cause, he does not have any plans of stopping.
RICHARD BEYMER | 82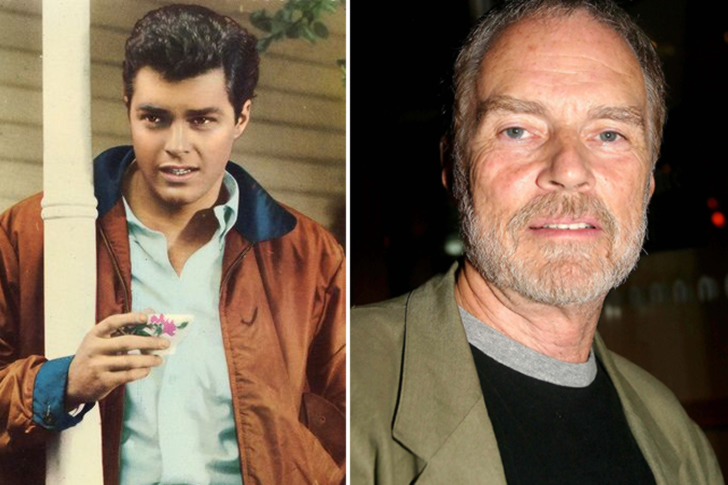 Born in Iowa and raised in Los Angeles, Richard Beymer began his Hollywood career as a child actor. His breakthrough role was in the film adaptation of The Diary of Anne Frank. But he made it big when he was chosen to portray the lead role in West Side Story, a romantic drama film that became a hit to a vast degree. The role may have given him a breakthrough, but his acting paved the way for his success. In fact, the role earned him a Golden Globe Award.
Beymer also ventured into filmmaking and released the award-winning documentary, A Regular Bouquet: Mississippi Summer. Now a retired actor, he continues to write, paint, sculpt and make films. To date, he still lives with his passion for the arts. He's one of the prime examples of choosing to emerge despite the odds. He also taught us that art is something that will always go with you.
JOHNNY CRAWFORD | 74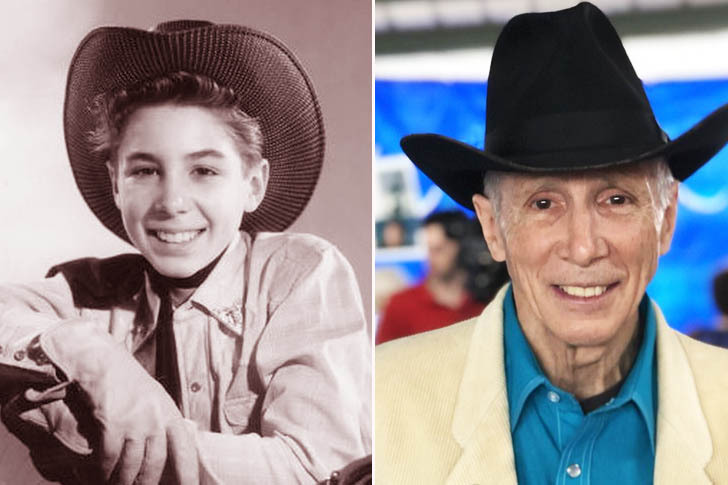 Johnny Crawford rose to prominence as a Mouseketeer, a group of children who starred in The Mickey Mouse Club. Being recognized for his talent and energy, he managed to land numerous roles. The celebrity began his career at the young age of 12, as Mark McCain on the TV series, The Rifleman, which earned him an Emmy nomination for Best Supporting Actor at 13. During the 1950s to the 1960s, Crawford had a brief music career.
Later, he continued to dominate both the small and big screens. As the music was really in his blood, he led the Johnny Crawford Orchestra, a vintage dance orchestra performing in special events. The group was frequently seen at the Art Directors Guild Awards shows, headlining for 15 consecutive years. To date, he is facing another hurdle as he has developed Alzheimer's disease. He already transferred to an assisted living facility in California along with his wife.
RUSS TAMBLYN | 85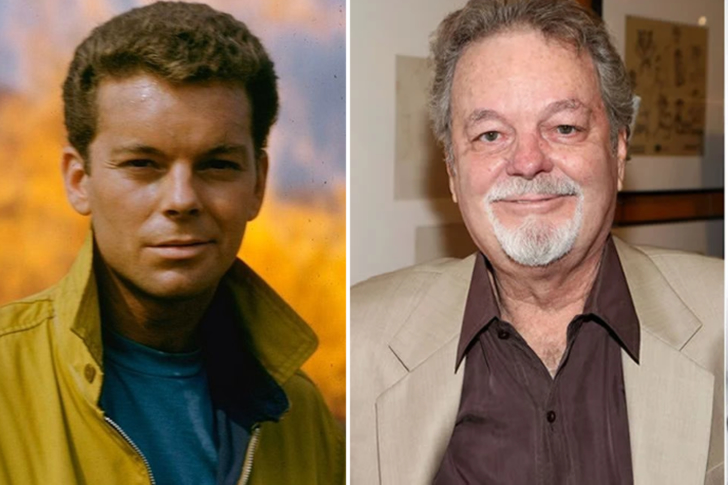 We may know many multi-talented actors in Hollywood, and one of them includes the American actor Russ Tamblyn. Interestingly, before he appeared in acting roles, he was a trained gymnast in his youth. Never setting with sports, he eventually merged two of his passions: his life in the limelight and being an athlete. His acrobatic talents were featured in musicals, including West Side Story. He starred as a lead actor in many films in the 1950s and 1960s.
However, in the 1980s, he worked as a choreographer. The actor married thrice but called his lawyers twice, which goes to show that more often than not, Hollywood love stories are some of the most challenging. He eventually gave love another try and ended up marrying for the third time. As for his third wife, he finally found someone to settle down with. To this day, Tamblyn is still happily married to his third wife.
JOAN COLLINS | 87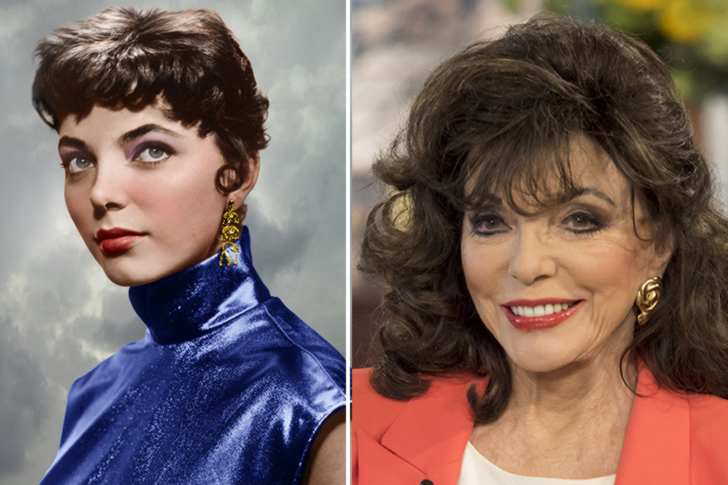 If there's one sultry actress we can think of, it's no other than Joan Collins, a beautiful and talented woman who ages like fine wine. Of course, we remember her as the original Alexis Carrington in the soap opera Dynasty. Her good looks are just a bonus as her acting is something commendable as well. For her performance, she instantly became an international superstar and has garnered a Golden Globe Award for Best Actress.
Aside from acting, Collins is also a renowned columnist for magazines and newspapers. She also published novels, lifestyle books, and memoirs. Her write-ups are still hitting the shelves up to this day. A versatile artist with different niches, she does have a lot to offer. Being able to storm not just Hollywood but into the reading nooks of bookworms around the world is definitely a huge accomplishment. To her credit, Collins has sold more than 50 million copies of her books worldwide. What's not to love about her?
JUNE LOCKHART | 95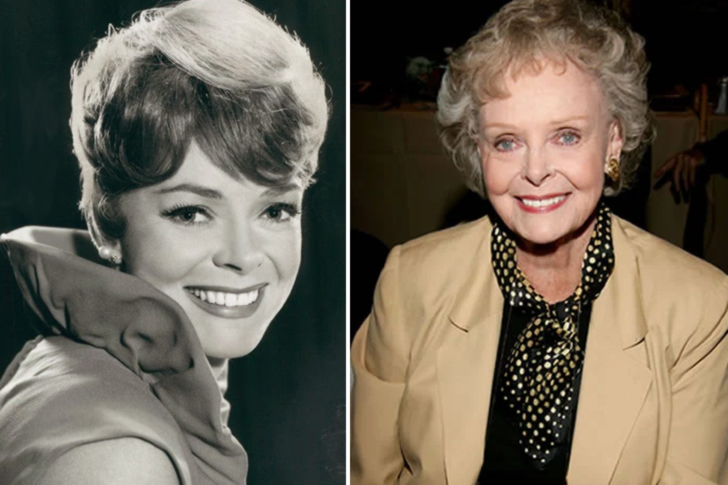 Here's another blonde beauty in the 1950s and 1960s, the American actress June Lockhart. Making a name into the limelight, it seems like she came from a very good gene of actors and artists. Lockhart may have come from a family of actors, but she made it independently, establishing the Lockhart family name to another degree. She has worked alongside her parents in the 1938 film adaptation of A Christmas Carol.
She then went on to portray mother roles, including in Lassie, Lost in Space, and Las Vegas. In recent years, she continues to appear in cameo roles in episodes of Grey's Anatomy, Andy Richter Controls the Universe, and The Drew Carey Show. She has married twice and has two daughters, including the actress Anne Lockhart, who is known for her iconic role in Battlestar Galactica. As of this date, she does not plan to eventually take a break from her first love, which is acting.
MICHAEL CAINE | 87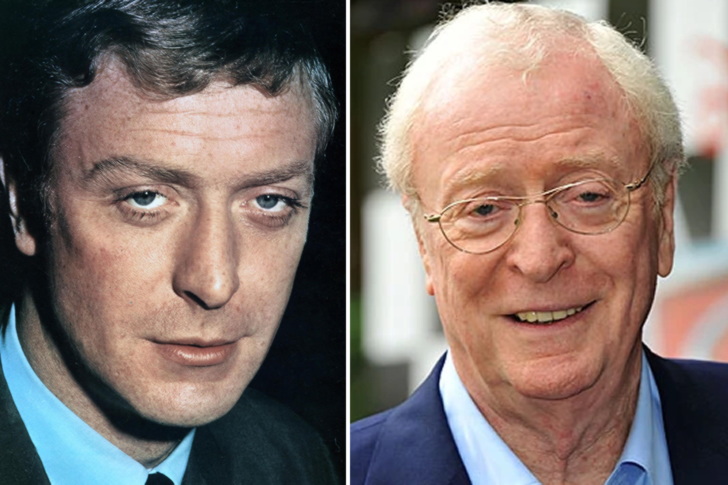 Another actor whose career spans 60 years is Sir Michael Caine, one of the few stars with more than 130 films. With the numbers of his project continually increasing, he was able to gain recognition. The award-winning actor served in the British Army's Royal Fusiliers for his national service in the early 1950s. His experience during the war formed his character, according to him. He also wrote his encounter in his autobiography entitled The Elephant to Hollywood.
Aside from acting, his service to the country also led him to earn respect amongst his peers in the limelight. Over the years, he achieved critical acclaim as an actor, and in 2000, he was knighted by Queen Elizabeth II at Buckingham Palace. Caine sets to appear in Christopher Nolan's film Tenet in mid-2020. Who would have thought that he'd still manage to dominate Hollywood by appearing in numerous films past the age of 80?
WILLIE NELSON | 87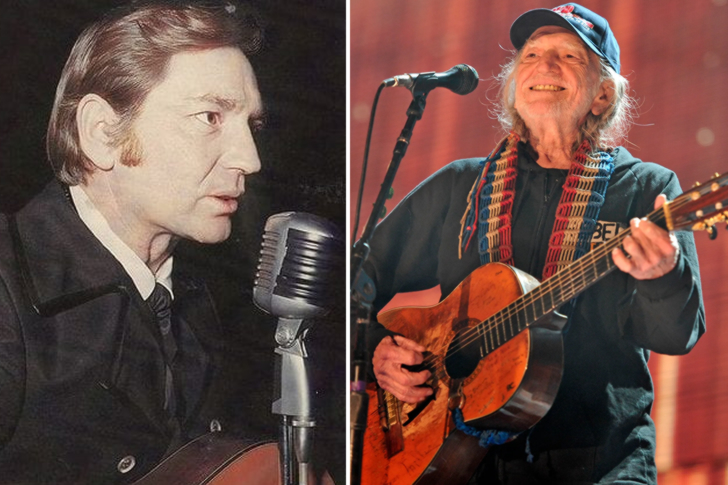 Before he reached critical and commercial success as a musician, Willie Nelson worked as a nightclub bouncer, saddle maker, and a sales manager for the Encyclopedia Americana. Working his way up to pursue his passion, he eventually had a break. He was enrolled at Baylor University to earn a degree in agriculture but later dropped out to pursue music. Sure he had a few roadblocks while establishing a music career, having been turned down by music producers many times, but that didn't stop him.
He signed with Liberty Records in 1961 and released his first single the next year. Since then, his success was relentless. He recently released his 70th music album called First Rose of Spring. Today, Nelson's music still lives on as it is being played by different age groups. Being an icon both in the music and film industry, Nelson managed to remain successful. Despite his age, he still plays music very well.
DICK CAVETT | 83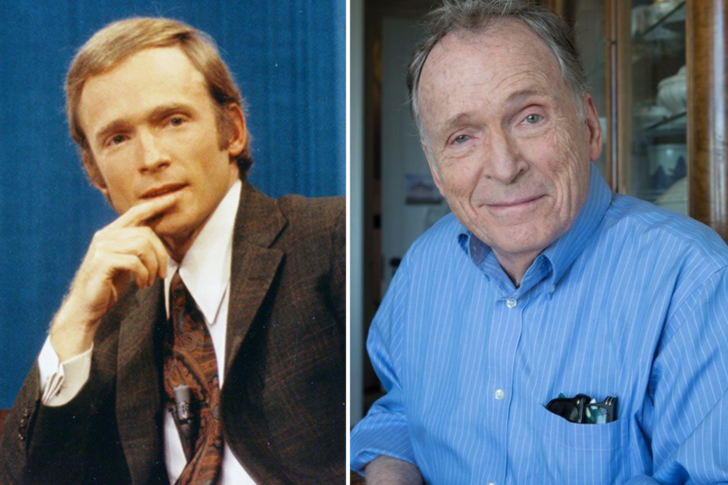 Dick Cavett is a former talk show host who is famous for his in-depth conversational style. Well, we do not doubt it, as he studied at Yale University to earn a degree in English and drama. Though Cavett already managed to earn a degree, his passion seems to have shifted over time. He went through different phases to get to where he is now. He has had humble beginnings and has worked as a copyboy at Time Magazine.
Who would've thought he'd later become a renowned columnist for the New York Times? Persistence is key, indeed. He was later given his own talk show, The Dick Cavett Show, which ran for five decades on various television and radio networks. He has interviewed the most popular and even controversial public figures. Going through different practices in the show business honed his versatility. Now 84 years old, Cavett still appears on screen occasionally.
TED TURNER | 81
Ted Turner is the man behind the Cable News Network (CNN), a cable channel that became the first to provide 24-hour news coverage. Turner studied Economics at Brown University but did not graduate, yet the university later awarded him an honorary degree in the year 1989. His late father was an advertising magnate, and he took over the company when he was just 24 years old. It was in the late '70s when he had investments in the news channel.
Turner has five children who will probably take over the business soon. His current net worth reaches $2.1 billion. He is now pushing through 82, which leaves us to wonder if he's reaping the benefits of his past investments. He had a recent appearance in a 2018 interview on CBS Sunday Morning. He revealed his current battle with Lewy Body Dementia and vowed to donate a considerable chunk of his fortune.
MEREDITH BAXTER | 73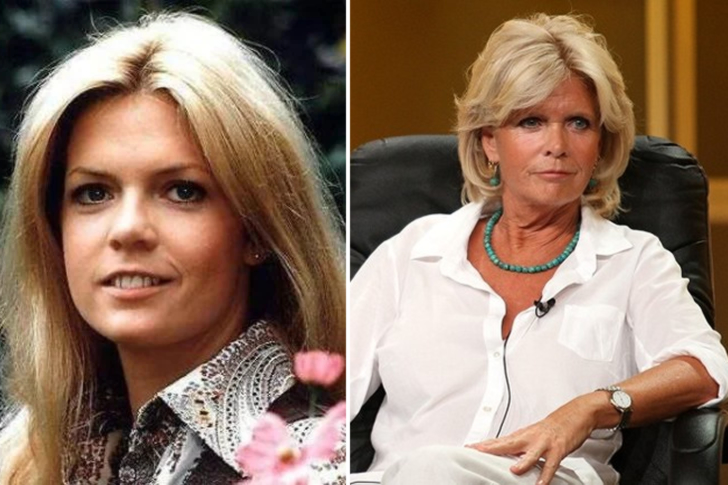 Meredith Baxter is remarkable for her roles in the TV shows Family and Family Ties. Ironically, she has been married three times before she settled down with Nancy Locke. Thankfully, she no longer needs to call her lawyer as she is happily in love with her partner. In 1999, the five-time Emmy Award nominee got diagnosed with breast cancer, but she has fully recovered. It inspired her to establish a skincare line called Meredith Baxter Simple Works. The funds she gathers from her business will directly go to her research foundation for breast cancer.
Meredith is now pushing 73, but she's still pretty active in accepting film appearances. In 2019, she played the role of Beatrice in the movie Undateable John. She currently has a net worth of $7 million, which leaves us curious about why she's still active in the industry despite her age. We're confident, though, that she has put up a string of funds that allow her to enjoy a comfortable retirement.
CHRISTOPHER PLUMMER | 90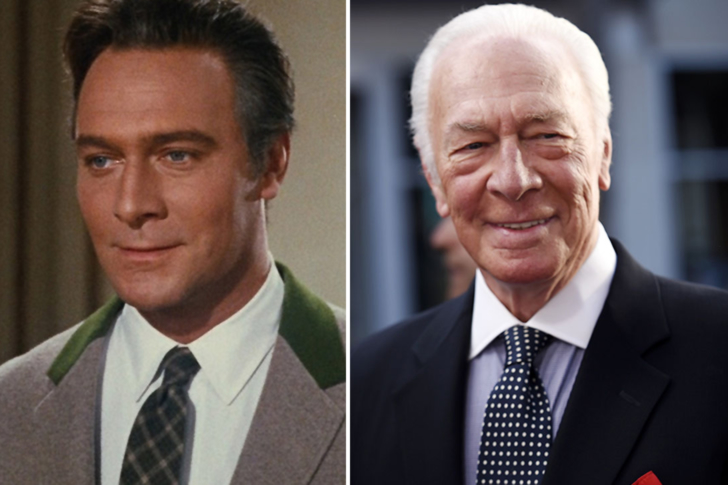 Remember the character Captain Georg von Trapp in The Sound of Music? Actor Christopher Plummer beautifully portrayed it. Plummer is a veteran actor whose career spans six decades. He received numerous accolades for his work and was named the oldest actor to win an acting award. At the age of 82, he garnered the Academy Award for Best Supporting Actor for the 2010 rom-com film, Beginners. There is no stopping Christopher Plummer because even at the age of 90, he continues to appear in the entertainment scene.
Plummer's marriage life has been riddled with attorneys. He has been married three times, with his first marriage with Tammy Grimes dating back to 1956. The marriage only lasted four years, which resulted in Amanda Plummer's birth. Amanda, with whom Christopher maintains a healthy relationship, is the veteran actor's only child as he didn't have any children in his second or third marriages.
JULIE CHRISTIE | 80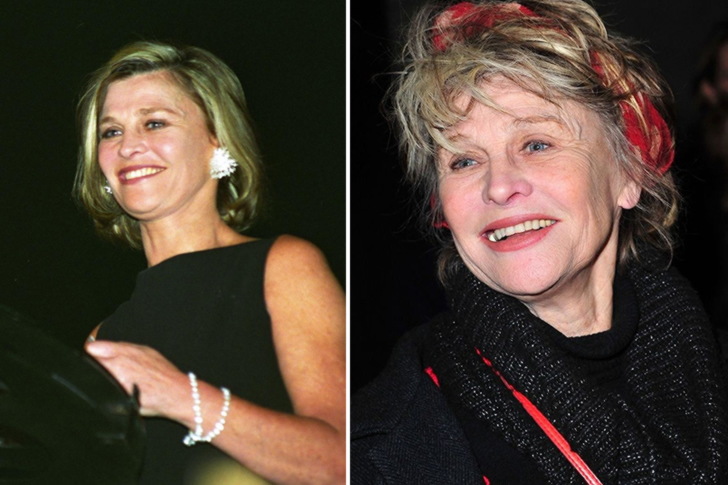 Julie Christie, a British actress, began her career in 1957 but her breakthrough performance was in the 1963 film Billy Liar. She has worked both in film and theatre and was recognized internationally in the drama film Darling, for which she won the BAFTA Award for Best British Actress in a Leading Role. In recent years, Christie gradually stepped away from the limelight to a slight degree. Her last known film was in 2018.
She remains active in several causes, such as environmental protection and animal rights. For our young readers, you might recognize her as Madam Rosmerta in the Harry Potter film. Christie married journalist Duncan Campbell, and they have lived together since 1979, with the date of their wedding widely disputed. In 2008, there were reports that the couple had quietly wedded in India, for which Christie called "nonsense," saying that they have been married "for a few years."
ROBERT ENGLUND | 73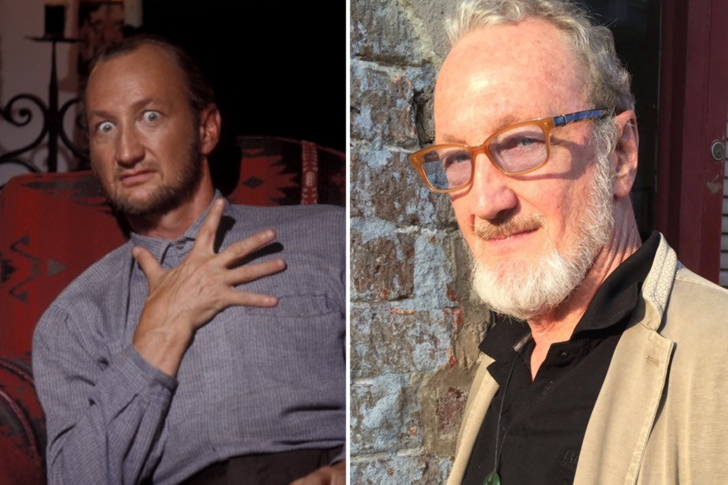 Have you ever been curious about who portrayed the serial killer Freddy Krueger in the horror film Nightmare on Elm Street? Well, the credit goes to actor Robert Englund and guess what, he was nominated Best Supporting Actor by Saturn Award for the role. His success led him to cast in more horror films like Freddy vs. Jason and The Mangler. Freddy Kreuger might be the most frightening character in Hollywood history, but Englund is actually very friendly and gentle in real life.
He currently hosts True Terror with Robert Englund, which features true stories about the supernatural. Even at the age of 73, Robert has been continuously accepting new projects. He appeared in the 2016 horror film Midnight Man as Dr. Harding and in 2017 movies Nightworld and Nightmares in The Makeup Chair.  Englund also has more projects set for the next couple of years, and one of them is the 2021 movie Abruptio.
KYM KARATH | 62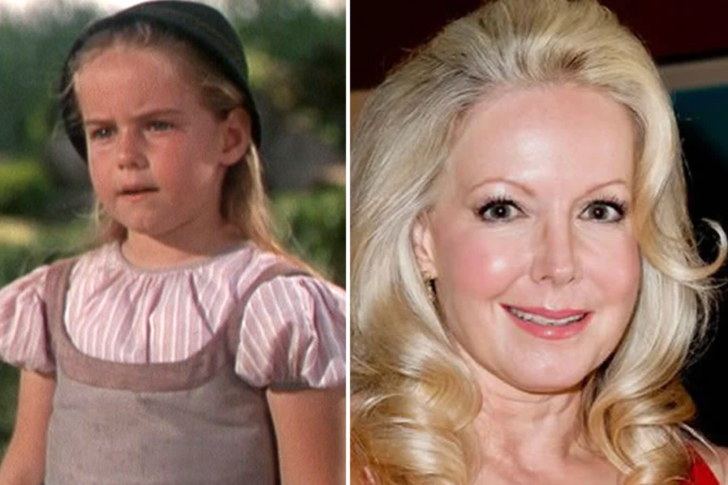 Kym Karath's claim to fame was in The Sound of Music when she portrayed Gretl, the youngest of the Von Trapp children. Most of her acting gig was as a child star, and she appeared in Spencer's Mountain when she was just three years old. She retired early from the show business to focus on her studies. She holds a degree in humanities from the University of Southern California, and she later moved to Paris to study art history. Here's a trivia: Karath almost drowned in the boat scene while filming The Sound of Music as she didn't know how to swim back then.
Kim Karath is now pushing 62 and into her retirement years. She has now been on almost a 30-year hiatus from show business. This leads us to question if she's had a few savings that could secure her future without any Hollywood project. Regardless of her current pursuits, we wish the Sound of Music star a long and happy retirement ahead.
RICHARD CHAMBERLAIN | 86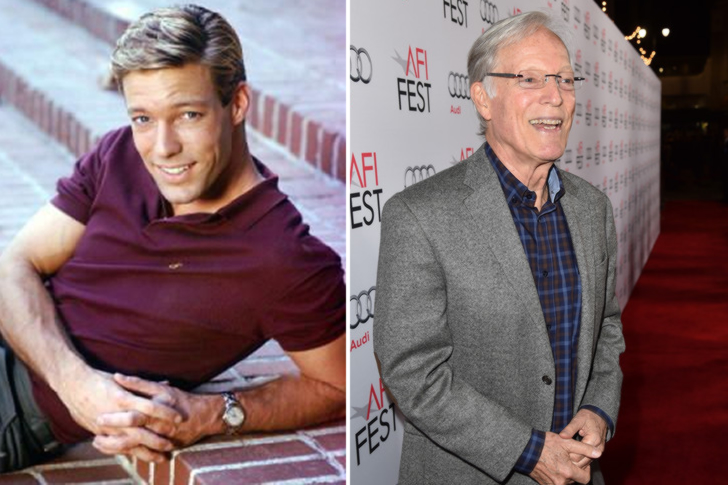 Before there was Matt Damon, there was Richard Chamberlain, who played the role of Jason Bourne in the film The Bourne Identity in 1988. Chamberlain was a teen idol in the 1960s and gained international fame when he portrayed the titular character in the medical drama, Dr. Kildare. In the 1970s, he was cast as a leading man in numerous shows and films, including Lady Caroline Lamb and The Count of Monte Cristo. In recent years, he worked on Broadway.
Chamberlain is also a recording artist and has 15 songs to his credit. He also wrote and published Shattered Love: A Memoir. The 86-year-old actor also has a long list of awards to his credit. He once won the Golden Globe award for Best TV Star in his work in Dr. Kildare back in 1961 and received the Steiger Award from Germany for his work, contribution, and accomplishments in the arts back in 2011.
PAUL HOGAN | 80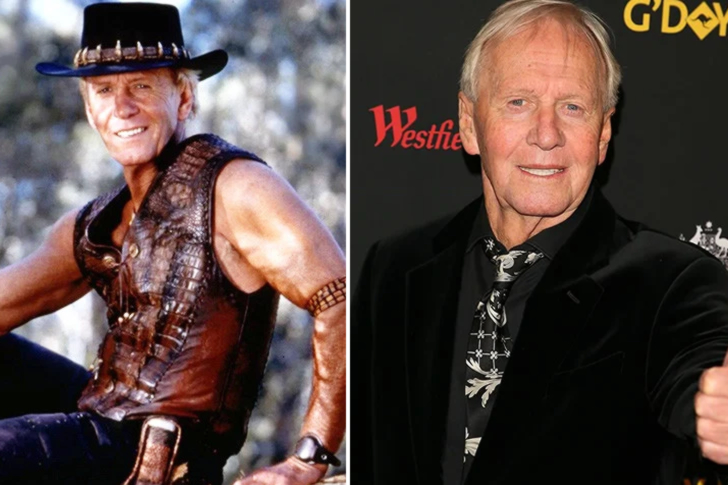 Paul Hogan is most famous for his role in the Crocodile Dundee film series. Crocodile Dundee is an adventure comedy film that became the highest-grossing film of all-time in Australia. It was followed by two sequels that failed to match the first film's box office success. Nevertheless, the actor won the Golden Globe Award for Best Actor – Musical or Comedy in 1987. In 2019, in celebration of his 80th birthday, Australia's ABC released A Fortunate Life – Paul Hogan, which documents his life and career.
Hogan has six children and was married three times before hiring lawyers to file separation. Now 81 years old, it looks like Hogan is nowhere near retirement from the Hollywood industry. His latest film appearance is in the 2020 film The Very Excellent Mr. Dundee. Aside from acting, he also ventured into screenwriting and film production. We bet he has earned a fortune from his long-running career.
BRIGITTE BARDOT | 85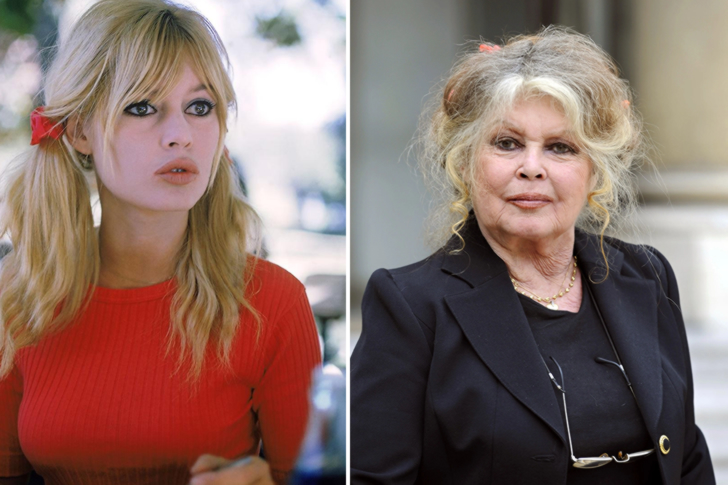 Brigitte Bardot was referred to as the blonde bombshell during the 1950s and 1960s and was famously known by her initials B.B. In 1973, she retired early from the show business, with a total of 47 films to her credit. Bardot is also a singer and recorded more than 60 songs. But did you know that she popularized the bikini? A clothing style was also named after her. The "Bardot" is a wardrobe with an open neckline that leaves the shoulders uncovered.
Another fun fact, John Lennon and Paul McCartney of The Beatles had a huge crush on her. Though it isn't clear if Bardot got her degree in the Arts or Writing, she's had her fair share of writing experience.  She wrote five books between the years 1978 to 2006. Some of her notable works are Noonoah: Le petit phoque blanc from 1978 and Un Cri Dans Le Silence in 2003.
LORETTA SWIT | 82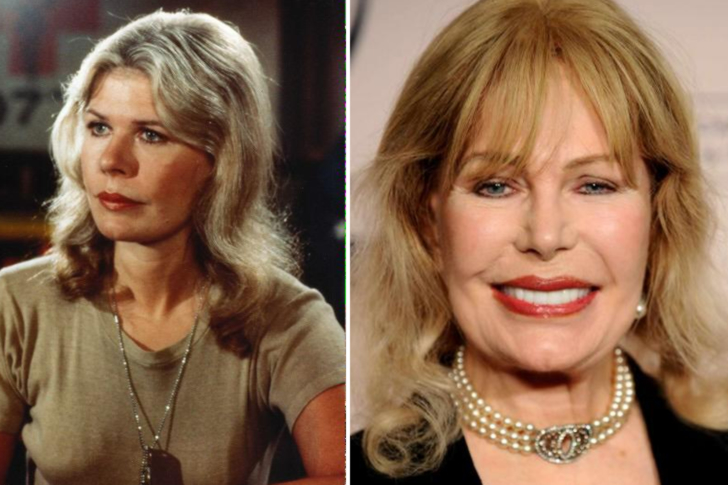 American actress Loretta Swit came to the limelight when she portrayed the role of Major Margaret "Hot Lips" Houlihan in the war comedy-drama TV series, M*A*S*H. Her performance earned her two Emmy Awards. Swit was also a Broadway performer and trained at the American Academy of Dramatic Arts. She starred in the plays The Mystery of Edwin Drood and Same Time, Next Year, and wrote books such as the 1986 A Needlepoint Scrapbook.
Swit's most recent film appearance was in the 2019 film, Play the Flute. The actress has had a long and exhaustive resume filled with film and TV projects. We hope that she has been wise with her earnings and finances and that she's currently reaping the benefits of her past investments. For her keen work in the Chicago theatre, she was given the Sarah Siddons Award. Swit also received her star on the Hollywood Walk of Fame in 1989.
DAWN WELLS | 81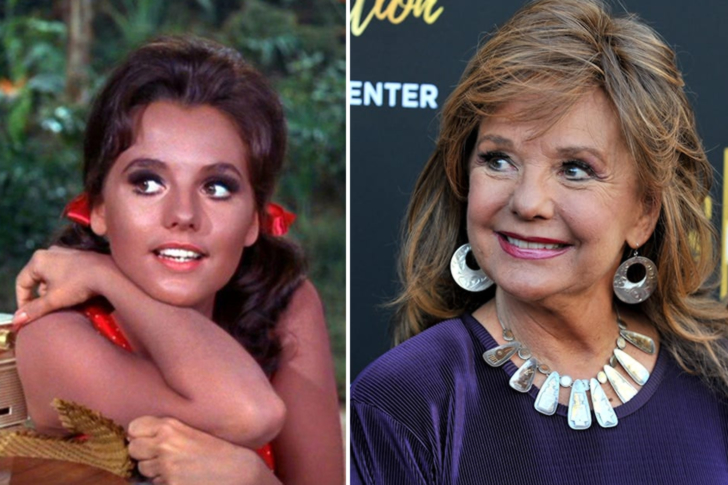 Another fine lady is Dawn Wells, who became famous as a beauty queen turned actress. In 1959, Wells was crowned as Miss Nevada and finished her degree in theater arts and design at the University of Washington the year after. She debuted in Hollywood in the show, The Roaring 20s, but made it big when she played Mary Ann Summers on the sitcom Gilligan's Island. Back in 1993, Wells released her Marry Ann's Gilligan's Island Cookbook. It was co-written by Jim Clark and Ken Beck. It also includes the foreword written by Bob Denver.
The cookbook is also composed of family recipes such as the Kansas Chicken and Dumplings that has been added by Alan Hale Jr., who is known for playing the role of The Skipper. Dawn later became a businesswoman and established the Wishing Wells Collections, a clothing line for people with limited mobility. She has been active in charitable causes and helps the disabled and disadvantaged people in West Virginia.
EILEEN ATKINS | 86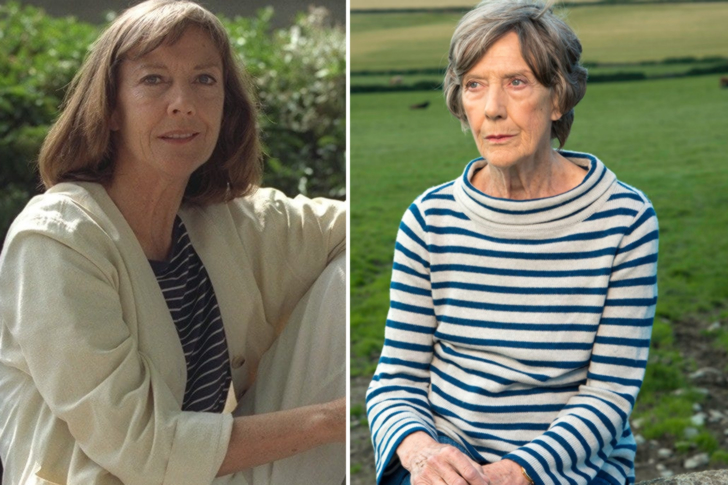 The multi-talented actress, Dame Eileen Atkins, is no doubt an award winner. In her entire career, she has worked in the television, theatre, and film. Her accolades include Emmy Award and BAFTA TV Award for her performance in the TV series, Cranford. As a child, Atkins trained in several drama schools for which she developed her talents in the performing arts. Finally, in 2001, with her huge contribution to the industry, Atkins was acknowledged and appointed as Dame Commander of the Order of the British Empire. She, also, was awarded a degree of Doctor of Arts and Doctor of Letters.
Up to this day, Atkins is still focused on her career. Retirement does not seem to cross her mind even though her money could allow her. In 2011-2019 Atkins played the role of Ruth Ellingham in Doc Martin and in 2016, she appeared in the hit series The Crown playing the role of Queen Mary.
GEORGE HAMILTON | 80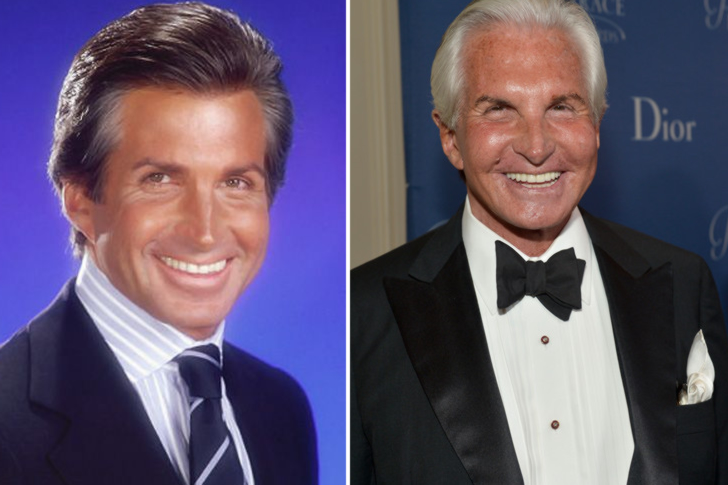 The American actor George Hamilton was a heartthrob in the 1960s and 1970s. His first acting roles were in TV shows The Adventures of Rin Tin Tin and The Veil. Then he landed roles in the films By Love Possessed and Home from the Hill. Aside from acting, Hamilton had investments in tanning salons and established the George Hamilton Sun Care System. He was married to actress Alana Stewart before calling his lawyers to file for divorce.
They reunited to co-host the talk show, George & Alana, in the 1990s. They have a son, Ashley Hamilton, who is an actor too. Throughout his career, Hamilton was able to receive different awards and nominations. In his debut performance in the film Crime and Punishment U.S.A, he was able to take home a Golden Globe Award and was nominated for a BAFTA Award. On his 70th birthday, Hamilton was given the star on the Hollywood Walk of Fame.
JERRY MATHERS | 72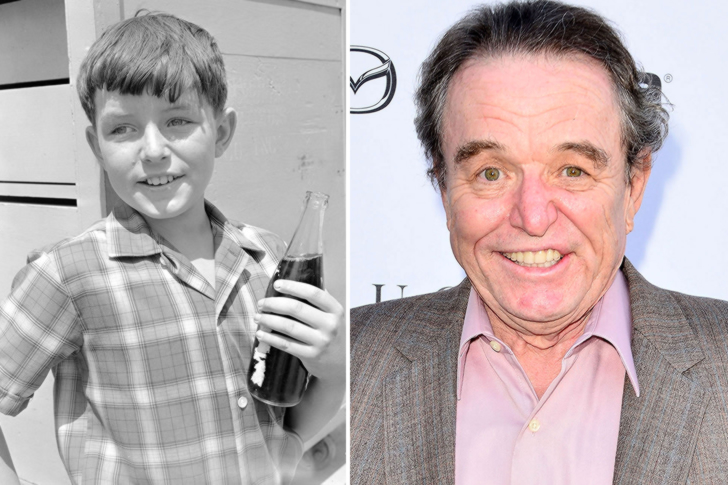 There are only a few child stars in Hollywood whose names are remembered until today, and Jerry Mathers is one of it. He was only 2 years old when he began working as a child model for a department store. Later, he appeared in a commercial for PET Milk. He is mostly known for his lead role in the sitcom Leave It to Beaver. As Leave It to Beaver is nearing its end in 1962, Jerry recorded two songs for as single 45 rpm titled "Don't 'Cha Cry," and another one titled "Wind-Up Toy," for a flip side.
It goes to show that his love for music did not stop, as when he was in high school, Jerry is a member of a band called the Beaver and the Trappers. He retired early from acting to focus on his education. He studied at University of California, Berkeley, and earned a degree in philosophy.
ROGER EWING | 78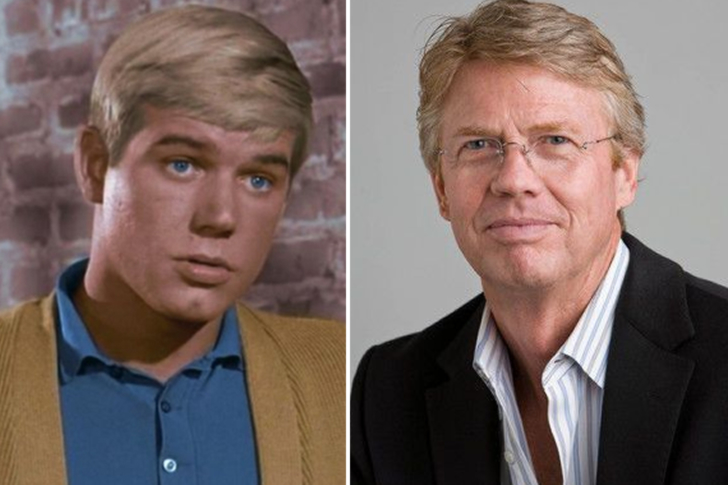 Roger Ewing was extremely handsome when he was young. With his flashy smile and captivating eyes, he's like the equivalent of Brad Pitt in today's generation. He is best known for playing the role of deputy marshal Clayton Thaddeus "Thad" Greenwood in the western drama, Gunsmoke. After Gunsmoke, Ewing appeared in two movies. He played the role of Donald Maxwell in the western film Smith in 1969 alongside Glenn Ford. In 1972, He also played the role of Nelson in Play It As It Lays, along with Anthony Perkins and Tuesday Weld.
He also had the opportunity to work with A-lister Frank Sinatra in the film None but the Brave when he was 23 years old. Despite his brief exposure to Hollywood, he surely made a mark in the industry even to a slight degree. After he retired from acting in the 1970s, he pursued photography again and has been a long time resident of Morro Bay CA ever since.
LIV ULLMANN | 81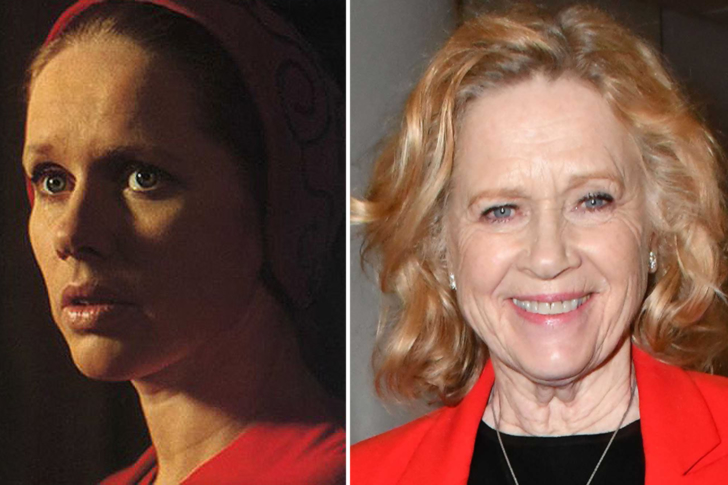 To become an accomplished celebrity, one does not only need beauty. You have to have skills, grit, and personality. This is the case of Liv Ullman, one of the many Hollywood actors that exude grace, elegance, and extraordinary talent. Her success includes being nominated for acting accolades more than 40 times and winning a Golden Globe Award for Best Actress for the 1971 film The Emigrants. She started as a stage actress during the mid-1950s then ventured into acting in movies until she developed her passion for directing films. In 2006, she received an honorary degree of Doctor of Philosophy.
Liv also ventured out into directing. Her first film was Sofie in 1992, Erland Josephson starred in the movie who was her former co-actor and friend. Later on, she directed the Bergman-composed film, Faithless in 2000. For her film Faithless, it has reaped nominations for Best Actress category and Palme d'Or at the prestigious Cannes Film Festival.
BILLY DEE WILLIAMS | 83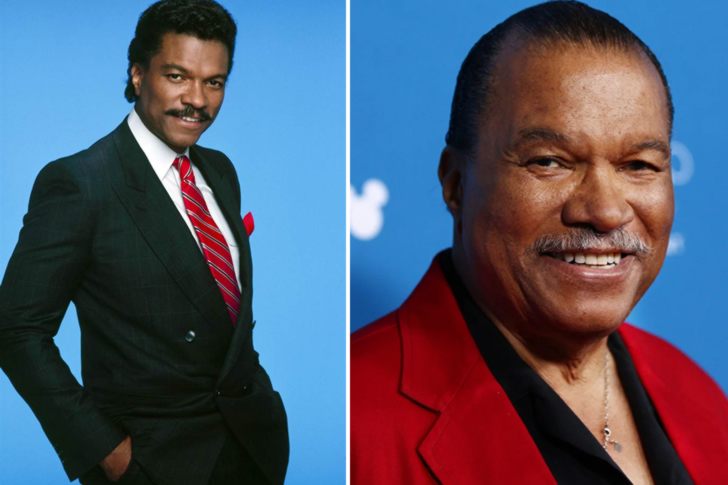 Calling the attention of all Star Wars fans, we'll be featuring a fan favorite, Lando Calrissian, or known as Billy Dee Williams in real life. Williams became a household name for many generations, thanks to his charisma and remarkable portrayal of the Star Wars character. Recently in 2019, he joined the cast of The Rise of Skywalker and reprised his role. Aside from the film franchise, Williams also has over sixty television credits and appeared in Dynasty and General Hospital. He also ventured into music and released a jazz LP entitled Let's Misbehave in the1960s. The album achieved commercial success.
Aside from being an actor and musician, Williams is also known as an artist. In the 1980s he devoted much on his artwork and worked less in films. Thus, Williams was appointed as the honorary chairman of TMIJ or Thelonious Monk Institute of Jazz which focus on jazz education. Furthermore, the TMIJ uses William's artwork each year for its annual competition programs since the 1990s.
DAVID CROSBY | 78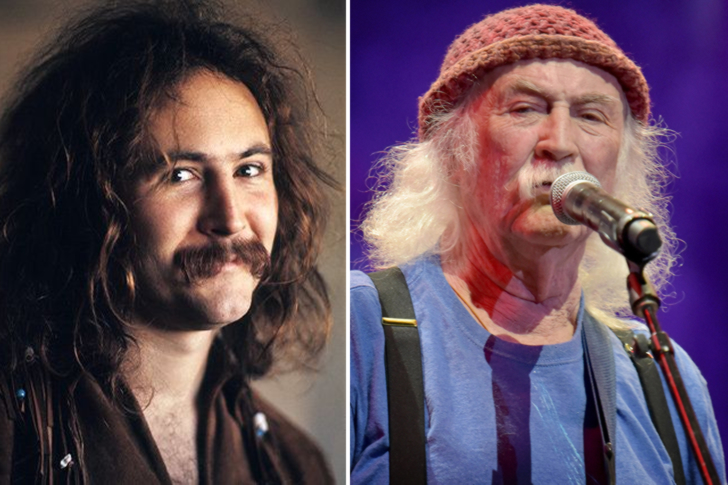 The name David Crosby boomed in the music scene, specifically in the genres of rock, folk, and jazz. He is one of the founding members of the bands Crosby, Stills & Nash, and The Byrds. David wrote numerous songs in his entire career, and to his credit, some of them topped the music charts. The bands sold over 35 million albums, and their albums are all included in the list of The 500 Greatest Albums of All Time by Rolling Stone magazine. A documentary showcasing his life was produced and released in 2019. It was entitled David Crosby: Remember My Name.
David was inducted into the Rock and Roll Hall of Fame not just once, but twice. One induction is for his work in the Byrds and one is for Crosby, Stills and Nash. In 2018, he reunited with the two members of Crosby, Pevar & Raymond and the band was called David Crosby and Friends.
GENE HACKMAN | 90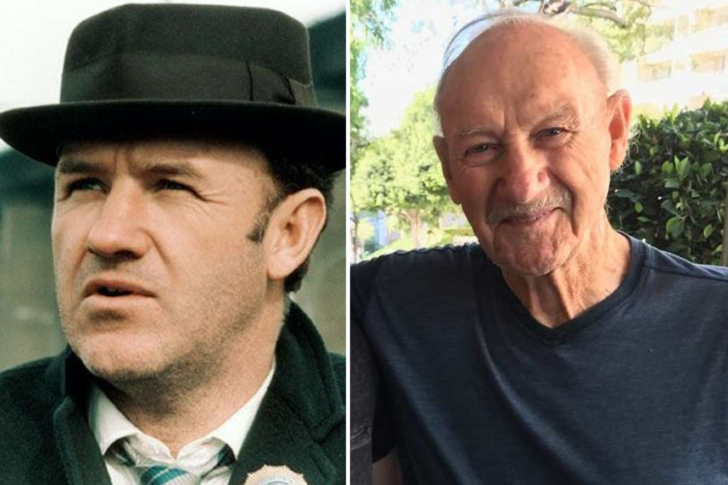 Gene Hackman is one of Hollywood's best actors that is evident with his four Golden Globes and two Academy Awards, among his many other accolades. He brought a huge impact on American cinema with his outstanding talent. To refresh your memory, he starred in the films Crimson Tide with Denzel Washington, and Enemy of the State with Will Smith. He also had other lead roles in films like Mississippi Burning. Hackman retired from acting in 2008. He focused on writing novels, and surprisingly, he's one good writer!
He currently has five books to his credit, and we are looking forward to more. Aside from being busy with his career, Gene is also a huge fan of sports car. In the late 1970s, Hackman joined the Sports Car Club America races. He drove an open-wheeled Formula Ford. In 1983, Hackman drove a Dan Gurney Team Toyota when he joined the 24 Hours of Dayton Endurance Race.
SAM J. JONES | 65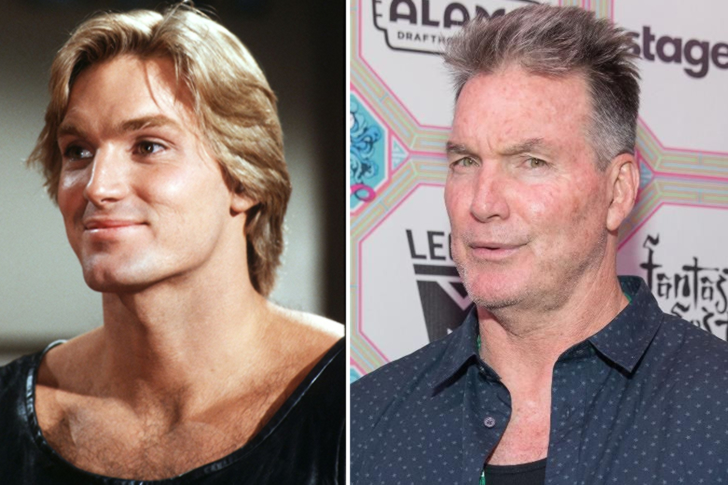 Remember the 1980 film, Flash Gordon? Sam J. Jones portrayed the title character. But that's not all; Jones actually beat Arnold Schwarzenegger and Kurt Russell for that role. He must be so good during his audition at that time. He started his career by appearing in TV commercials before he entered the film industry. Flash Gordon garnered success, and Jones subsequently landed roles in many TV shows until the late 90s. He was also credited in the comedy film, Ted, and its sequel, and appeared in cameos as himself. Recently, he starred in his own documentary entitled Life After Flash.
In his earlier life, Jones was born in Chicago but grew up in Sacramento. After he graduated high school in 1972, he enlisted in the US Marine Corps where he played American football. When he completed the service in the Corps, Jones moved to Seattle with his goal in joining Seahawks, however he was turned down.
HENRY WINKLER | 74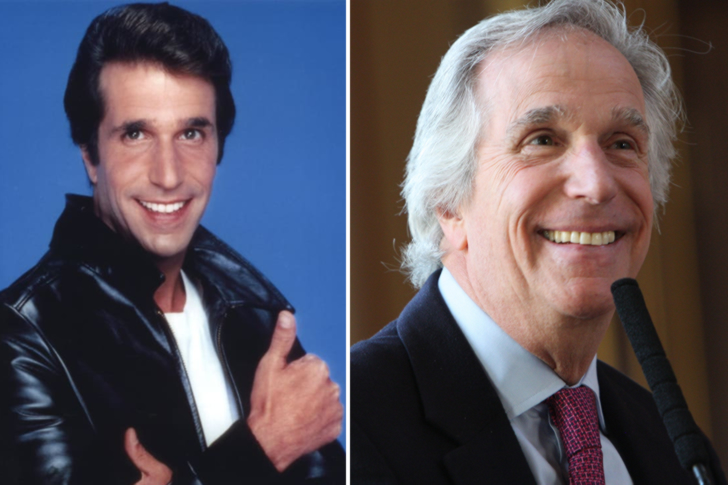 Henry Winkler is best remembered for his role as Arthur "Fonzie" Fonzarelli in the 1970s sitcom, Happy Days. The role was so iconic that it was even featured in an episode of the hit sitcom, Friends. For his performance as Fonzie, he won two Golden Globe Awards. It's amazing to know more about his humble beginnings back when he was young when his dream was always to be an actor. He even worked as an extra on a game show and received $10 for the role. Now a retired actor, Winkler ventured into writing and now has 19 books to his credit.
Given the financial stability that Winkler has, at his age retirement is quite far for him. In 2018, he played the role of Coach Gene Cousineau in the comedy series Barry. He was then nominated and received the 2018 Primetime Emmy Award for Outstanding Supporting Actor in a Comedy Series.
JON VOIGHT | 81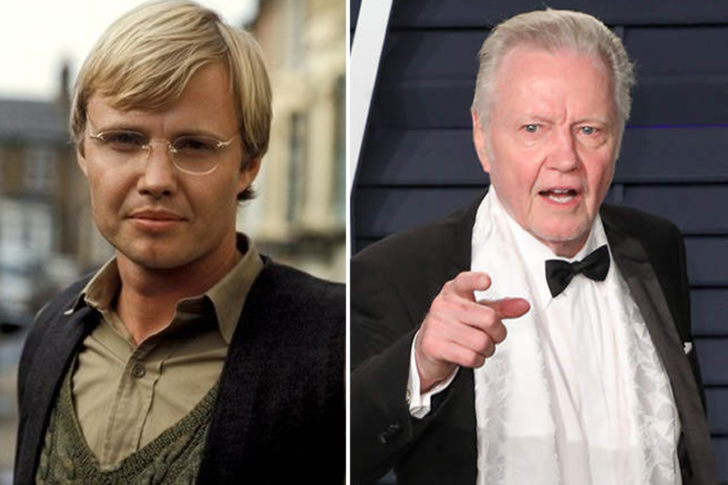 The father and daughter are both award-winning performers. But let's talk about Voight. In the late 1960s, he rose to popularity with his performance as Joe Buck in Midnight Cowboy. He earned both critical and audience acclaim in his succeeding performances, earning more acting accolades and nominations. Just recently, he portrayed Mickey Donovan, the father of Ray Donovan (title character), who works for attorneys. His performance earned him a Golden Globe Award for Best Supporting Actor.
In the 2000s, Voight once again proved his talent and received more nominations in prestigious bodies. In 2001, he played the role of Howard Cosell who is a sportscaster in the film Ali. His supporting performance gained him an Academy Award nomination and the Golden Globe Award and a Critics Choice Award. Thus, Voight is a title holder for one Academy Award but has been nominated four times. Also, he has four Golden Globe Awards and was nominated eleven times.
RITA MORENO | 88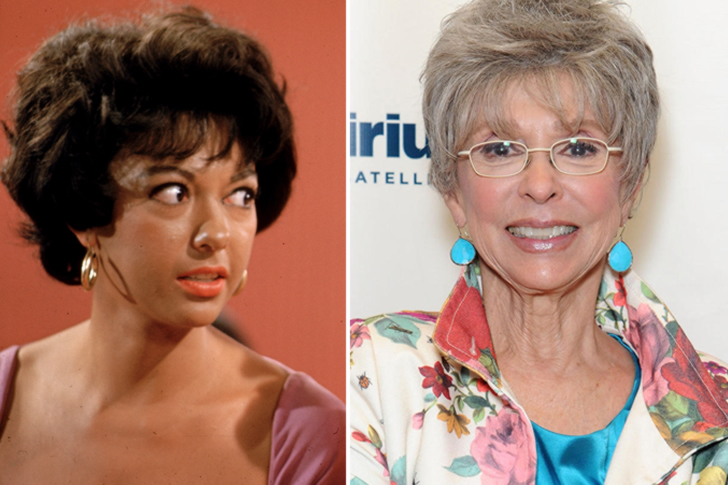 The Puerto Rican actress Rita Moreno has a career spanning over 70 years. Her notable performances were mostly in musicals, as she is also a dancer and singer. Moreno is one of the few artists who accomplished the Triple Crown of Acting, which means she won the Emmy, Tony, and Academy awards. She began her career when she was just 13 years old, and now, she continues acting tirelessly at 88 years old.
Rita started her first dancing lesson soon after she arrived in New York City. She trained with the Spanish Dancer known as "Paco Cansino". When she was just 11 years old, Moreno started using her voice to make Spanish versions of American films. She then played the role of Angelina in Skydrift which caught the attention of a talent scout. She stars in the Netflix remake of One Day at a Time. Her investment of passion for her craft is so inspiring, especially to those who are wannabe actors.
SALLY STRUTHERS | 72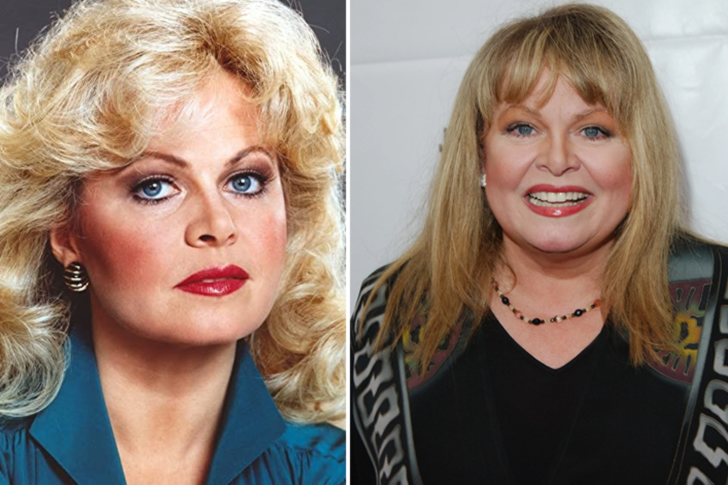 Sally Struthers hit stardom when she was cast with Jack Nicholson in the 1970 film, Five Easy Pieces. However, she is best famous for her roles as Gloria Stivic on All in the Family and as Babette on Gilmore Girls. In fact, she won two Emmy awards for her performance on the former. Her efforts in her craft also gained her different lifetime achievement awards such as the Presidential Medal of Freedom which is the America's highest civilian honor. In 2015, Struthers also received a Center Honors Lifetime Artistic Achievement Award for her contribution to American culture.
Outside Hollywood, Struthers is an activist. She is an advocate for impoverished children through an organization named ChildFund. Struthers is also a spokesperson for International Correspondence Schools, a provider for online courses in the UK. She is a great role model to many. Thus, in 2014, Struthers went on tour for the 50th anniversary of Hello, Dolly! Playing the role of Dolly Levi.
TIM MATHESON | 72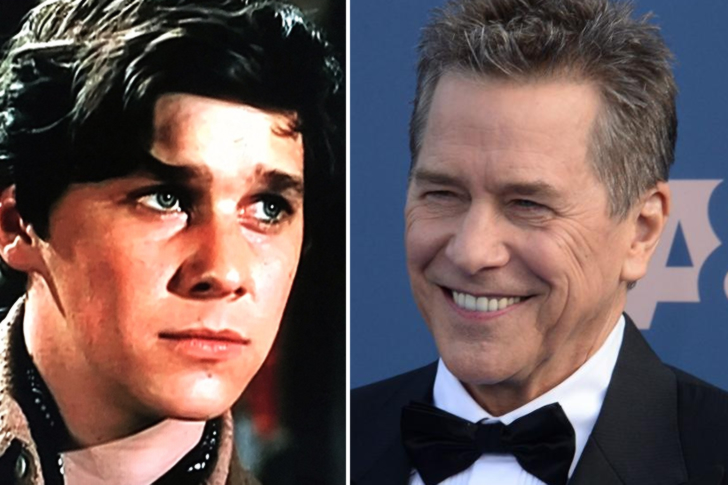 Tim Matheson started his Hollywood career when he was just 13. He played the role of Roddy Miller in Robert Young's CBS nostalgia comedy series titled Window on Main Street in the years 1961-1962. In the yeas in 1962 to 1963, he also appeared in some of the episodes in the series Leave It to Beaver. In the following year, Matheson played the voice of the lead character in the Johnny Quest animated series.
Since then, his success spiraled, and he subsequently ventured into voice acting. His memorable performance was as the smooth-talking Eric Stratton in the 1978 comedy film National Lampoon's Animal House. He also had other well-known roles such as Vice President John Hoynes in the political drama The West Wing. In recent years, Matheson has worked as a director of many television series. He directed the pilot episodes of The Good Guys, Covert Affairs, and Criminal Behavior. Good to know he's still living the dream and is miles away from bankruptcy.
LINDA EVANS | 77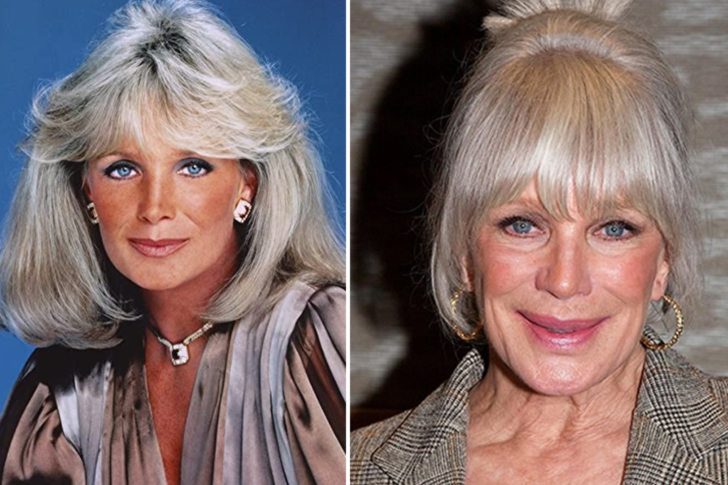 American actress Linda Evans has been a television icon in the 1960s and the 1980s. Evans first guest-star role was in the 1960 episode of the Bachelor Father. In the said series, John Frosythe played the lead role in which she co-starred on Dynasty 20 years later. In 1965, Evans gained her first major regular role in The Big Valley, playing the role of Audra Barkley until the show ended in 1969. She is most remembered for her performance as Krystle Carrington, the former secretary and wife of oil magnate Blake Carrington, in the hit prime time soap opera, Dynasty.
Evans garnered the Golden Globe Award for Best Actress for that role. After her Dynasty stardom, she semi-retired in the show business and has only appeared occasionally on television to give her focus on business investments and in establishing a small chain of fitness centers. She also authored the book Linda Evans Beauty and Exercise in 1983.
BARBARA WALTERS | 90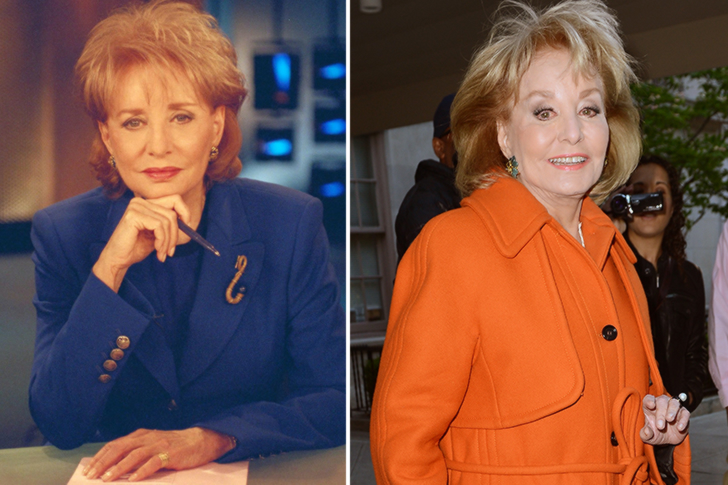 Now we'll feature a woman journalist who is well-respected by viewers and critics. She's no other than Barbara Walters, the host of The View, 20/20, Today, and ABC Evening News. Walters started her career in the early 1960s as a writer of women's stories section in The Today Show. By her extraordinary skills, she became the first woman to host an American news program in 1974. She is famous for her excellent interviewing ability and is considered a pioneer for women in broadcasting.
Since 2015, after she has finally retired as a host, she would only appear occasionally as a reporter for ABC News. As for her legacy, in 1989, Walters was inducted into the Television Hall of Fame. She received her star on the Hollywood Walk of Fame on June 15, 2007. As follows, Walters win Daytime and Prime Time Emmy Awards, a GLAAD Excellence in Media award and a Woman in Film Lucy Award.
DENNIS HOLMES | 69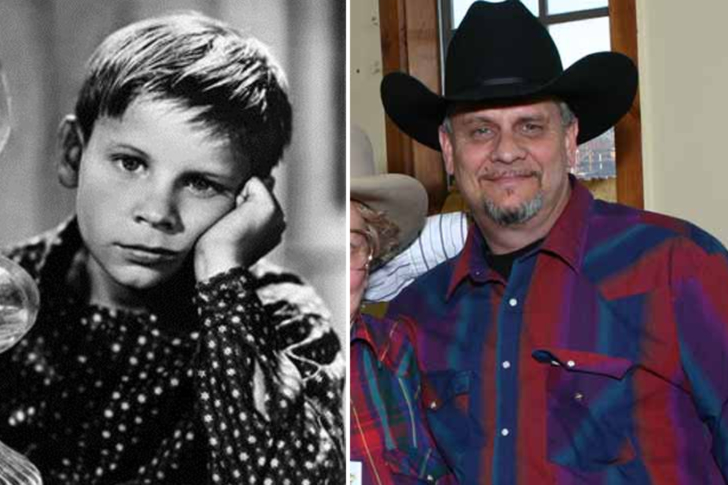 The former child actor Dennis Holmes was active in the show business for 14 years, from 1950 to 1964. He was popular for portraying Mike Williams in the western television series entitled Laramie. It was also followed by other television appearances in the shows, including Father Knows Best, Leave It to Beaver, and The Restless Gun. He also guest-starred in many other sitcoms in the 1960s. During his acting days, the famous Western actor Robert Fuller took Holmes under his guidance.
When Holmes was just 10 years old, Fuller taught him a lot of stuff. In the 1960s, Holmes was unfamiliar with almost anything related to the industry luckily Fuller was there to mentor him. Their friendship has lasted for over 55 years already. After retiring from acting, Holmes focused on his education. However, not much is known about his present occupation, but we do hope he's been doing well and practices good money management skills to secure his future.
CAROL BURNETT | 87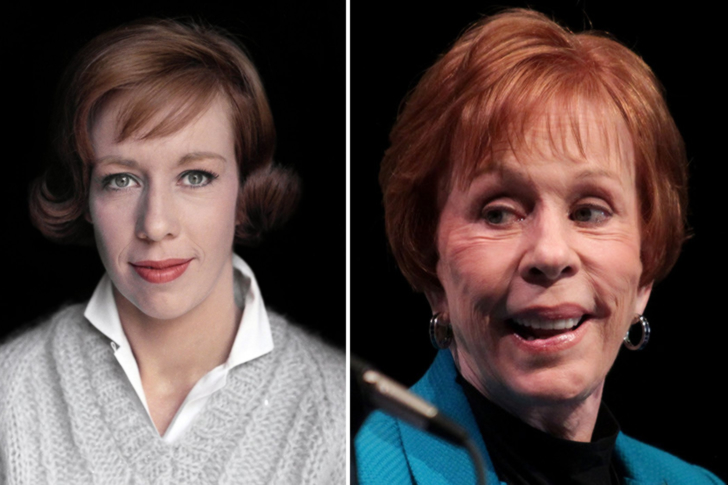 Carol Burnett has one of those inspiring success stories. She enrolled at UCLA to initially pursue journalism but later switched to theatre arts and English instead. However, in order for her to earn the degree, she was required to take up an acting course to enter the playwright program, which was her dream. She performed in several university productions then moved to New York to pursue acting. Known for her comedic and musical abilities, she became an award-winning star.
Her television career spans seven decades, and she is best remembered for her own comedy variety show, The Carol Burnett Show. In 2010, Burnett mostly stayed away from the spotlight, but not totally. She can still be seen in different guest starring roles in a couple of TV series. She also received different honorary awards in her hats off career in comedy. Burnett was also awarded with the Mark Twain Prize for American Humor at the Kennedy Center in 2013.
RICHARD KEITH | 69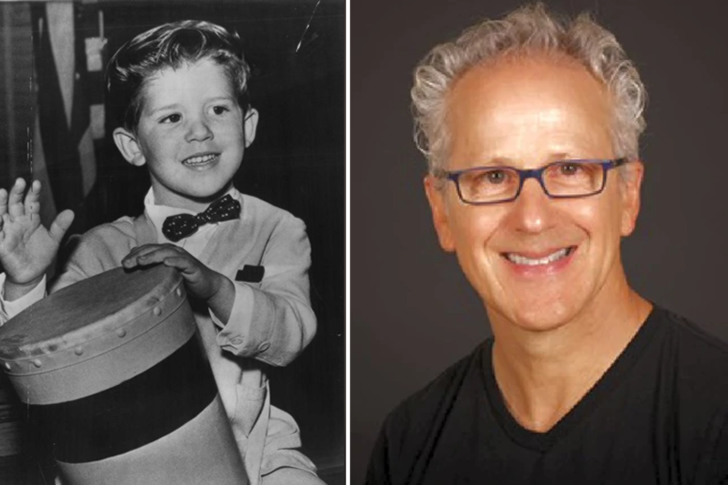 Keith Thibodeaux, or professionally known as Richard Keith, is a former child actor who gained prominence for portraying Little Ricky on the sitcoms I Love Lucy and The Lucy-Desi Comedy Hour. Keith is the last living regular cast member from I Love Lucy. What got Keith the role at the age of 3 was his exceptional talent in drums. His father took him to audition for the part, and little Keith amazed everyone, including actress Lucille Ball and producer Desi Arnaz. Years after his gig in the sitcom, he had business investments in his wife's dance company called Ballet Magnificat.
As mentioned above, Keith is pretty much talented in playing drums. He made $500 a week at a very young age as he was on tour with the Horace Heidt Orchestra. His father took him to an audition. Little did Keith know it was his first step to stardom. Keith auditioned in 1955 for the part of Little Ricky and he got the role.
JOSEPH AND MICHAEL MAYER | 68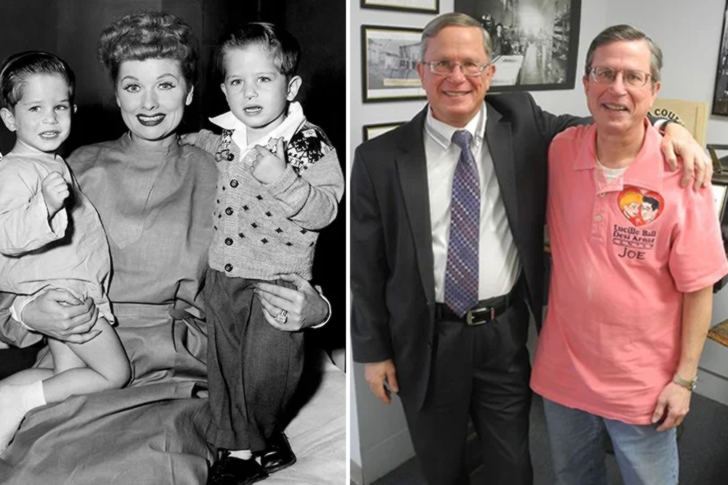 Here are the other casts from I Love Lucy: Joseph and Michael Mayer. They portrayed the role of Little Ricky as infants. Their mother, Eva June Mayer, was an extra in an episode of the sitcom, and the twins appeared in two seasons with a total of 32 episodes. It was their only project in show business as twins, but they are well-remembered by fans of the show. Years after, the twins concentrated on their education and earned their college degrees.
As adults, Joseph worked as a missionary while Michael is a special education teacher and also an occasional actor. The twins have marked their names in the TV industry and will never be forgotten. Even though they are not active in TV series, their respectful careers pretty much blossomed and their lives seemed to be in the right path. With regards their personal life, there are limited information about it.
ALAIN DELON | 84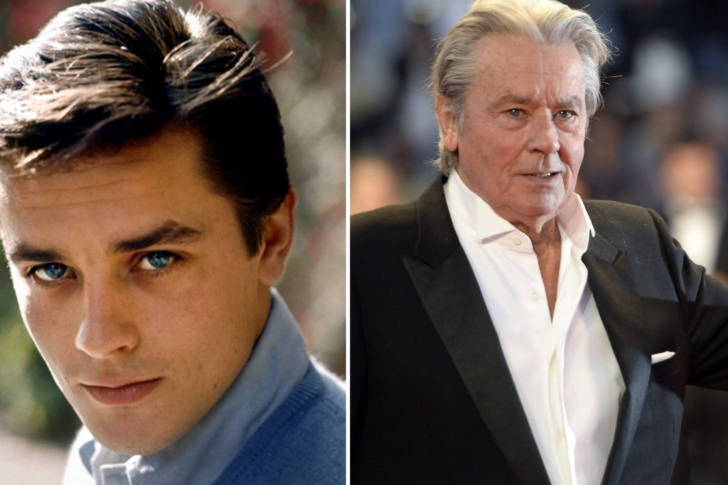 There are many dashing actors in the 1960s that made the girls swoon. One of them is the French actor Alain Delon, he was one of the most prominent actors of Europe and has achieved critical acclaim and international success for his performance in the movies Plein Soleil and The Yellow Rolls-Royce. But Delon is not only good at acting but also in entrepreneurial skills.
He expanded his passion and ventured into business by produced clothing, eyewear, stationery, wristwatches, and cigarettes. His net worth is now a whopping $200 million. A lot happened in the career of Delon in 2019. In April, at the age of 83, he released a new single titled Je n'aime que toi that was composed by Julia Paris and Rick Allison. In the same year, Delon was also a recipient of an honorary Palme d'Or at the 2019 Cannes Film Festival, for his longstanding movie career.
TED LANGE | 72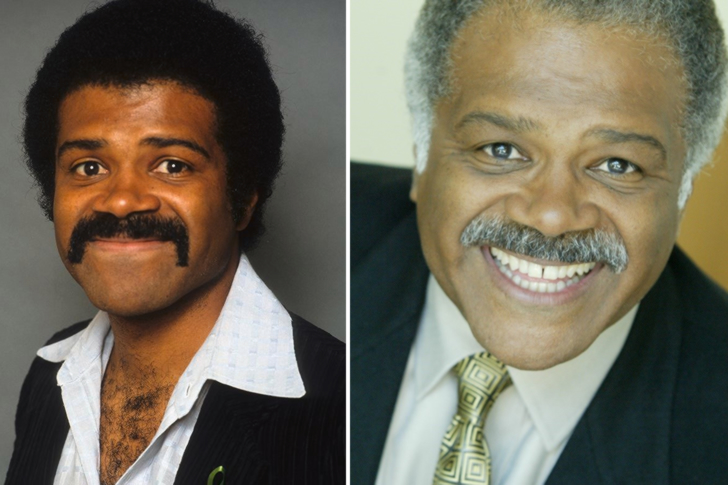 Ted Lange portrayed the bartender Isaac Washington in the hit comedy-drama, The Love Boat. Lange has a wide range of credentials when it comes to acting and theatre. He majored in drama and completed an associate of arts degree. He was named Best Actor by the Black Students Association and also attended the prestigious Royal Academy of Dramatic Art to develop his Shakespeare acting skills.
After he retired from acting, he ventured into directing and screenwriting and has penned a total of 17 plays. He received various awards for his theatre work. As a theatre director, Lange was able to receive the NAACP's Renaissance Man Theatre Award, the Dramalogue Award, and the Heroes and Legends HAL Lifetime Achievement Award. He is also the recipient of the James Cagney Directing Fellow Scholarship Award that was given by the American Film Institute. Well, we're glad that his years of hard work definitely paid off.
DON MCLEAN | 74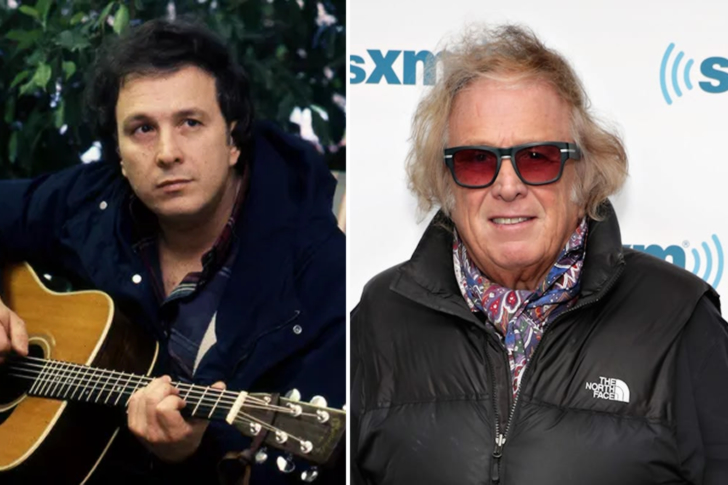 Another influential personality on the list is Don McLean, who made a significant impact on American music. He wrote, composed, and recorded one of the country's most famous tunes, American Pie. The song topped music charts, and it remains to be McLean's most successful single released. The song is considered an icon for many generations, it even got inducted into the Grammy Hall of Fame in 2002. Another trivia, the song's original manuscript was sold at an auction for $1,205,000. McLean credits his personal experiences that gave heart to the song. He continues to perform and is also active in charity.
Over the years, his hit song American Pie is not slowing down. In 2000, Madonna made a rendition of the said song, and of course, it was another hit. In 2004, he was inducted into the Songwriters Hall of Fame. In January 2018, BMI certified American Pie to have reached five million airplays.
LORETTA LYNN | 88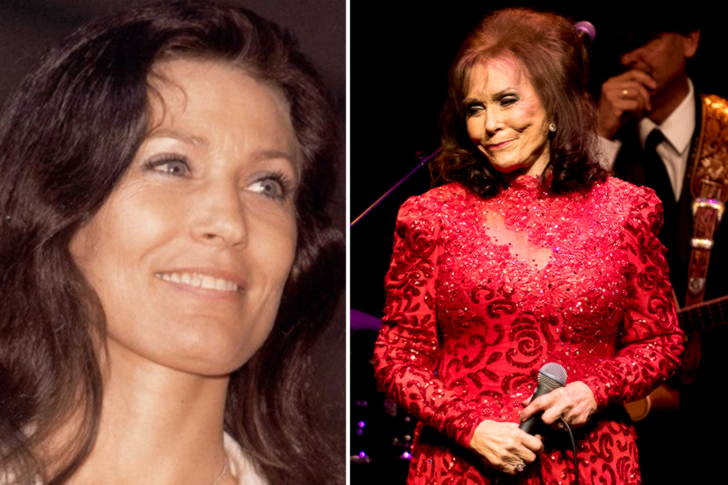 It's never easy to enter the music industry, let alone have a career spanning sixty years. However, in the case of Loretta Lynn, it seems like she was born to become a star in the music scene. Lynn performs a variety of music genres, from country music to gospel songs. Her top songs include You Ain't Woman Enough (To Take My Man) and Don't Come Home' (With Lovin' on Your Mind).
Lynn's groundbreaking influence in country music enabled her to have numerous awards and nominations. She was able to win an award from the Country Music Association and Academy of Country Music as an individual artist and as a duet partner. Lynn also has 18 Grammy Award nominations and was able to take home three. She became the most awarded female country recording artist. Isn't it amazing that at the age of 88, she still continues to tour and release song albums?
ABBY DALTON | 87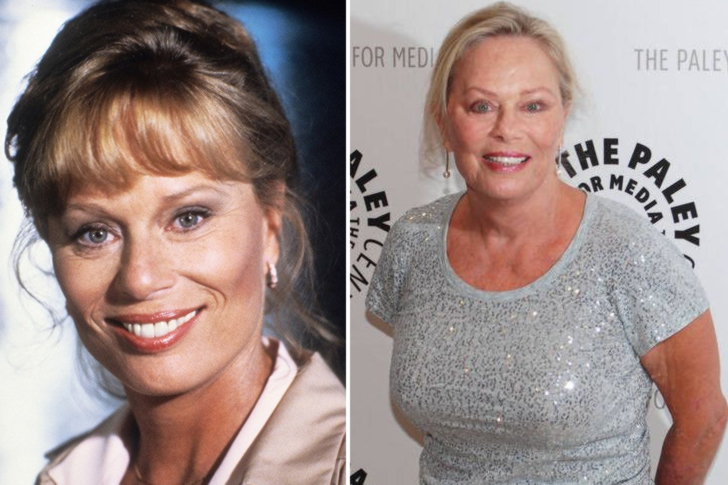 While we were scanning her photos from years ago, we can't help but be astonished by her then young beauty. She resembles the late Grace Kelly, in our opinion. Gladys Marlene Wasden, professionally known as Abby Dalton, rose to stardom for her work in the sitcoms Hennesey and The Joey Bishop Show. She also worked in several films alongside actors William Shatner and Don Murray.
Dalton appeared in multiple television series, it goes to show how fruitful her career was. One of her unforgettable TV roles is in Maverick, wherein Clint Eastwood and James Garner were engaged in a fistfight over her character. Dalton also proved her professionalism when she played a wife in two different sitcoms, on two different networks, and in just a span of two days! She's now 88 years old but is no longer active in Hollywood these days. Her last known film appearance was in the 2008 horror movie, Prank. With her age, we do hope she's purchased good health insurance.
QUINCY JONES | 87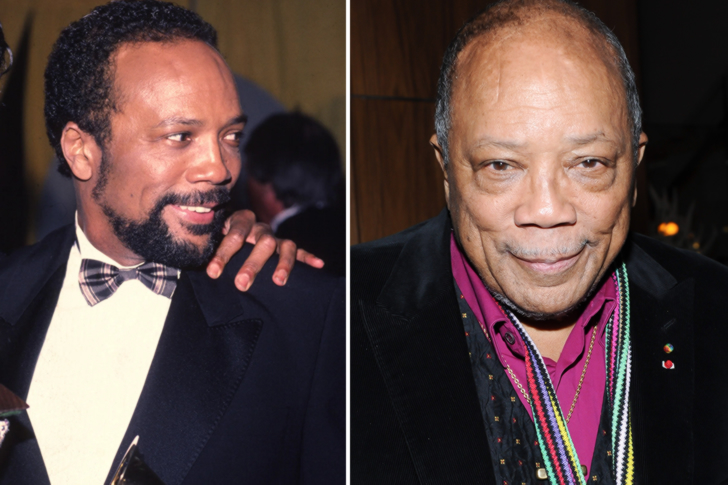 How can one ever forget the name, Quincy Jones? When it comes to the American music industry, his name is a big and reputable one. In case you're not familiar with him, allow us to brag about his credentials: he's a record, film and television producer, multi-instrumentalist, composer, songwriter, and arranger. That's not all! He's a recipient of 80 Grammy Award nominations and 28 Grammys.
He produced Michael Jackson's song albums and was also the producer and conductor of the famous charity song, We Are the World. He was awarded an Honorary Doctorate Degree of Music from Berklee College of Music. In 2013, Jones was instated into the Rock and Roll Hall of Fame, alongside Lou Adler. He was also hailed by Time as one of the most influential jazz musicians of the 20th century. As follows, he was awarded the Grammy Legend Award in 1992, which makes him one out of 15 people to ever receive it.
MICHAEL YORK | 78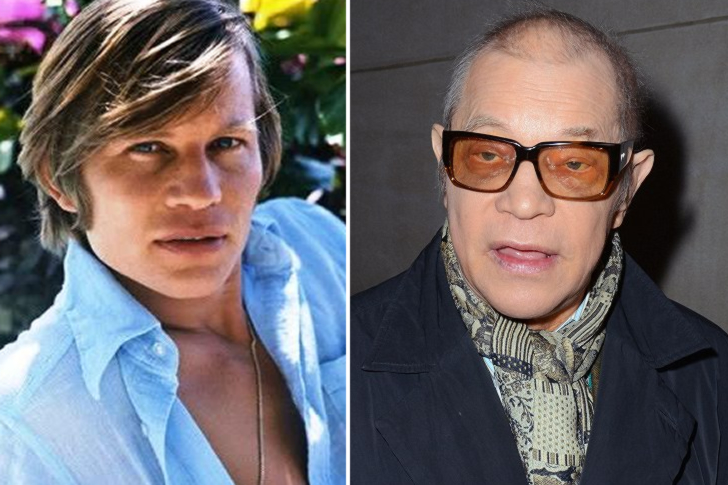 Born in Buckinghamshire and raised in Sussex, this English actor joined The Royal National Theatre, one of the UK's most prominent performing arts venues. Michael York earned his degree in English from the University of Oxford before performing in theatre. He has a variety of works in film, television and on the stage but is most famous for his roles in the film adaptations of Romeo and Juliet and The Three Musketeers. York was nominated twice for Emmy Awards for being part of the ABC Afterschool Special: Are You My Mother? in 1986, and the AMC series The Lot, in 2001.
Throughout his career, York appeared in more than 70 films. He also played the role of Albany in 2013, for the Gala Performance of William Shakespeare's King Lear in London. Also in 2013, he was diagnosed with amyloidosis, a life-threatening health disease. He underwent a stem cell transplant, which helped relieve his symptoms. We hope for his full recuperation.
ANN-MARGRET OLSSON | 79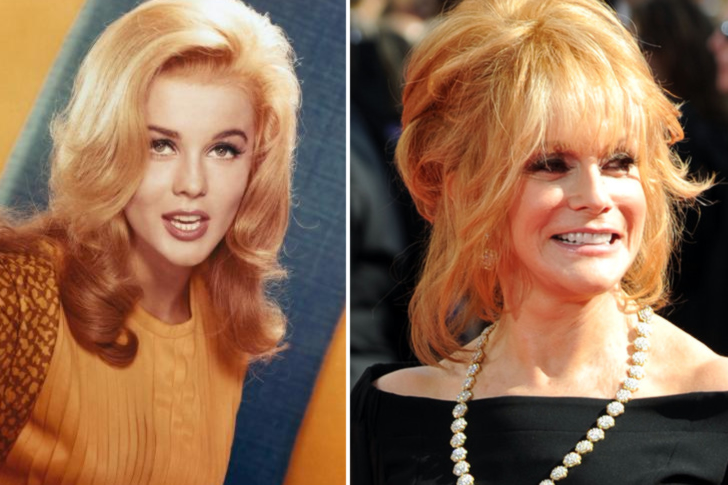 Ann-Margret Olsson has one of those charming faces that take our breath away! And it's so unbelievable how she maintained her glamour after all these years. The Swedish-American actress captured the audience's hearts when she starred in Bye Bye Birdie and Carnal Knowledge. Credits to her superb performance, she won five Golden Globe Awards. Olsson is also a singer and was dubbed the female version of Elvis Presley.
Her singing career in the 60s had its ups and downs. Olsson had a minor success with her album in 1961. However, in 1964 her album made it to the charts. She also scored a disco hit in 1979. But what is she up to these days? She continues to appear in films sporadically. In 2010, Olsson made a guest appearance in Law & Order: Special Victims Unit, and was able to win an Emmy Award. Here's a trivia: she's a keen motorcyclist and has suffered a fractured shoulder and three broken ribs before.
PETER WELLER | 73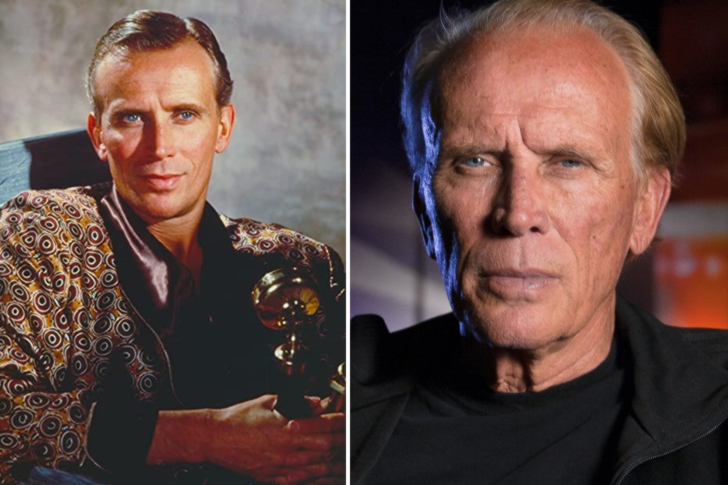 Here's another big-time actor who made it well in the Hollywood industry. American actor Peter Weller worked in more than 70 films and television shows. If you don't remember, he played the iconic Robocop in the film series. He received commercial success for this role, as well as several acting award nominations. Movie films like The New Age, Woody Allen's Mighty Aphrodite, and Star Trek Into Darkness contribute to his popularity. His acting skills are so extraordinary that you cannot count the awards he received during his time.
After his semi-retirement from acting, he pursued further studies and graduated with a Master of Arts degree in Roman and Renaissance Art. Not only that, but he also completed his Ph.D. in Italian Renaissance Art History at UCLA when he was 67 years old. What an impressive man! However, we hope that he will appear on the big screen and do his thing.
GARY BURGHOFF | 77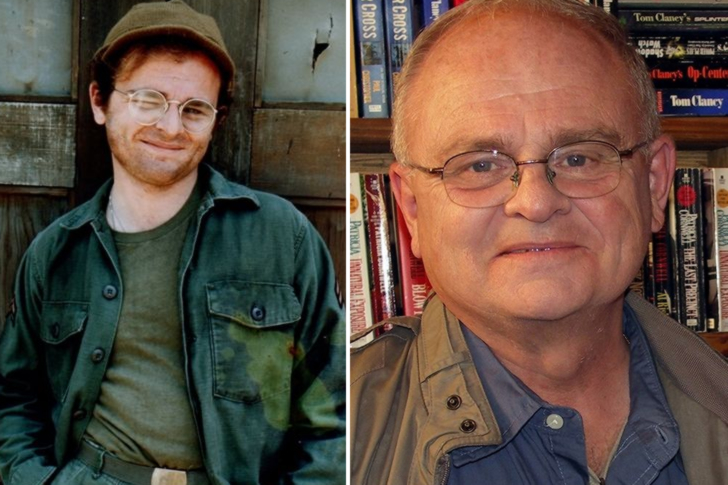 If you're a fan of the comic strip Peanuts or the adorable Charlie Brown or Snoopy, then this man might be familiar to you. Gary Burghof portrayed the role of Charlie Brown in the musical You're a Good Man, Charlie Brown in 1967. He also joined the cast of the 1970 comedy war film, MASH. Apart from acting, he is also a professional jazz drummer.
He was part of the band group The Relatives in 1968, whose singer is the well-known actress Lynda Carter. They became friends, and they appeared together in the hit series The New Adventures of Wonder Woman. Gary is such a great actor who got six Emmy nominations and won the award in 1977 for Outstanding Supporting Actor in a Comedy Series. But what's even more interesting to a huge degree is that he's an inventor of a fishing tackle, a toilet seat lifting handle, and a new type of fishing pole, which are all U.S. patents.
JANE FONDA | 82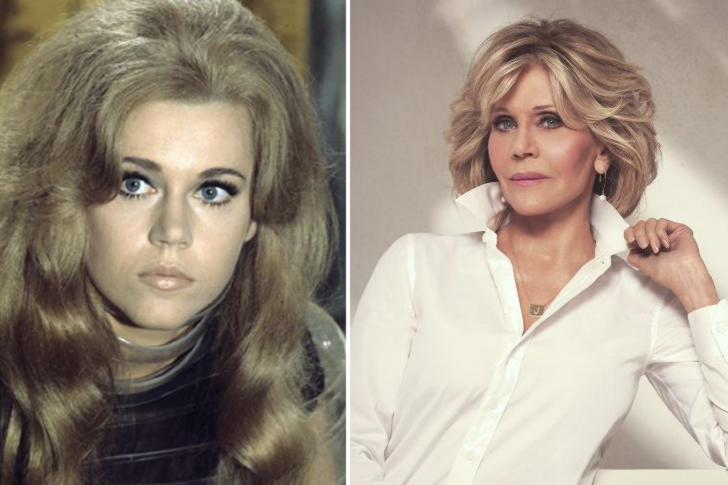 Jane Fonda has achieved more in a few years than most achieve in a lifetime. She's an actress, writer, businesswoman, activist, environmentalist, and a former fashion model. She has a long list of films and TV shows, but she is also remembered for her exercise videos. She may have inherited her extraordinary talent from her father, the late actor Henry Fonda, but she proved that a woman with grit could do it too. Like her father, she won numerous acting awards.
Jane got five nominations from the Emmys, two awards from the Academy, seven awards from the Golden Globes, and another two awards from Tony. Besides acting, she always makes herself busy by participating in different environmental groups. Fonda also had investments in co-founding the Women's Media Center, an organization that "ensures women are powerfully and visibly represented in the media."
KATHARINE ROSS | 80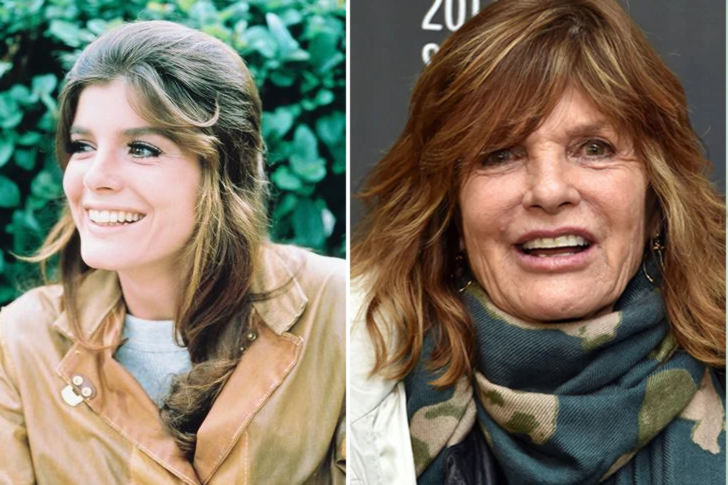 Katharine Ross is a pure beauty in her youth. But this enchantress has more to prove beyond her beauty. She is an award-winning actress who came to prominence because of her remarkable performance in the hit films, The Stepford Wives and Voyage of the Damned. She garnered Saturn and Golden Globe Awards for these films. In the 1990s, she semi-retired from the show business but continued to work as a voice actress in recent years.
She provided the voice for a character in the animated movie American Dad! in 2016, and appeared in Hero in 2017. She also had contributions in writing and publishing several children's books. Katharine originally published a total of 33 children's books, and the most well-known book that she wrote is The Story of The Pilgrims, which got a lot of ratings from the Goodreads list. She is living with her husband Sam and they have been married since 1984. They have a daughter named Cleo Rose.
CINDY WILLIAMS | 72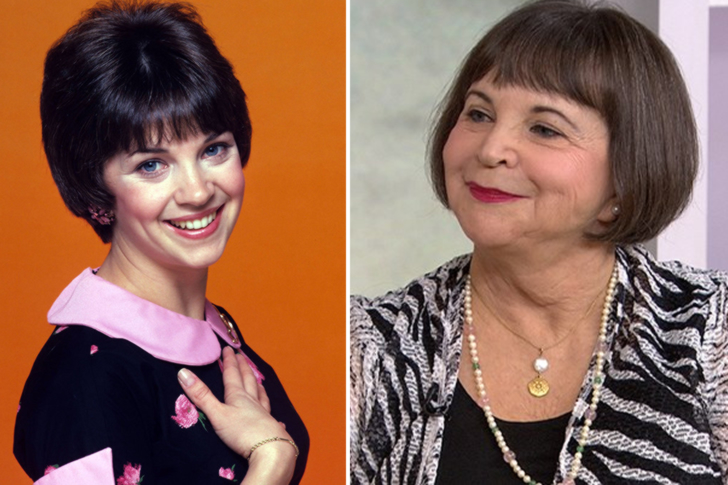 The actress Cindy Williams first showcased her talents when she was just a child. She wrote and acted during her childhood years and later graduated with a degree in theater at Los Angeles City College. She started her career by appearing in TV commercials and then picked up roles in films like Travels with My Aunt and American Graffiti, for which she got a BAFTA nomination for Best Supporting Actress. However, she is most notable for playing Shirley Feeney on the sitcom Laverne & Shirley, which aired from 1976 until 1982. In 2015, she published her memoir entitled Shirley, I Jest!
In that same year, she was also engaged in celebrity brandings for "Visiting Angels," a home care for senior citizens. Her last TV appearance was in 2016, where she played the role of Jayne from the television series, A Dream of Christmas. Cindy is now living together with her children Emily and Zachary. He was married to a well-known singer Bill Hudson, however, their marriage ended in 2000.
KRIS KRISTOFFERSON | 84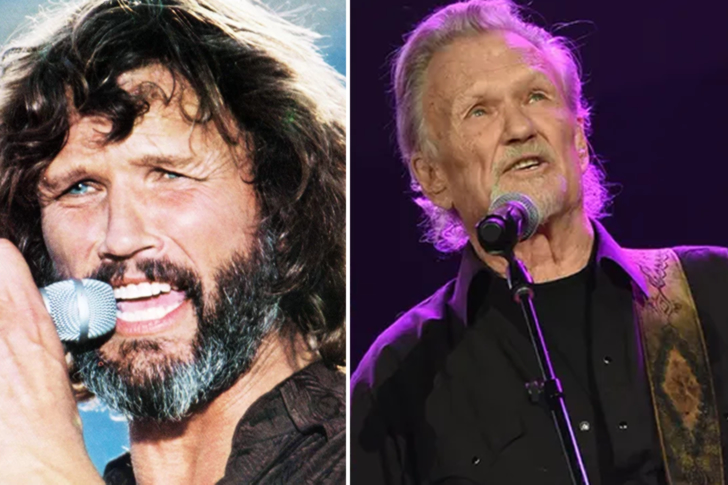 We often see him now playing dad roles on screen, but Kris Kristofferson has been acting since the 1970s. His most remarkable role was as John Norman Howard in the 1976 film A Star Is Born, for which he won the Golden Globe Award for Best Actor. Incredibly, Kristofferson also established himself as a singer-songwriter. Among his songwriting credits are the songs For the Good Times, Me and Bobby McGee, Help me make it through the Night and Sunday Mornin' Comin' Down. Who would have thought that Kris joined the military and even ranked up as a captain?
He was stationed in the West Germany 8th infantry battalion, and was proud of his time in the military, yet he still left the Army and pursued his music career. From acting and singing, indeed he was such a busy person. Unluckily from the year 2004 to 2015, he suffered from Lyme disease and is currently getting treatment from a specialist in California. We look forward to his fast recovery!
RITA COOLIDGE | 75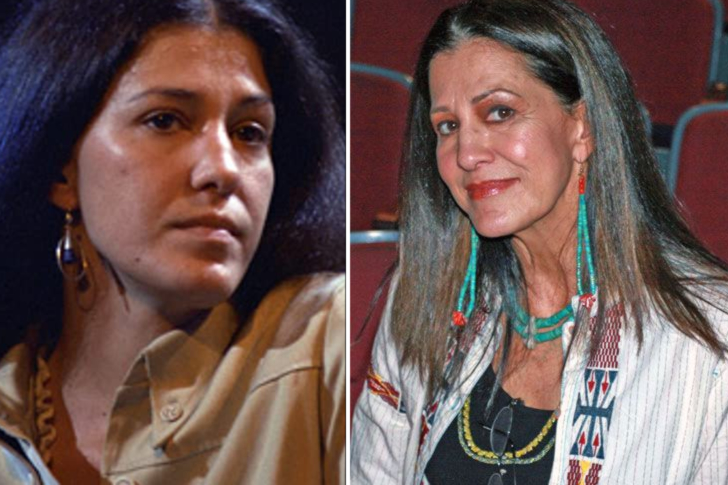 Cool is her name. Rita Coolidge can be described as one of the coolest recording artists, especially during the decades of the 1970s and 1980s. With credits to her passion and determination, she won two Grammy Awards for her work in the craft. Coolidge is the voice behind the theme song for the James Bond film, Octopussy. To start off her career, she worked as a background singer for huge artists like Jimi Hendrix, Bob Dylan, and Eric Clapton. Coolidge worked her way to stardom and has released a total of 26 song albums.
In an interview, she mentioned that she is one of the artists whose materials were destroyed from the Universal Studios fire that happened in 2008. The tragedy never stopped her from creating more songs, and she released a Christmas edition album in 2012. In 2018, she released her probably last album, Safe in The Arms of Time.
WILLIAM SHATNER | 89
He's played one of the most accepted characters on screen, Captain James T. Kirk of the Star Trek film franchise. Actor William Shatner is a man of many talents, and he is a well-known actor, producer, singer-songwriter, and one of the best directors. He co-wrote several novels, including the TekWar book series, which was later adapted for television. Aside from working in the sci-fi genre, he also portrayed attorney Denny Crane's role in the legal drama The Practice, from 2004 until 2008. In 2018, he appeared in both seasons of the comical NBC travelogue Better Late Than Never. William has a passion for singing too, and managed to release ten albums.
But what does Shatner do outside of Hollywood? Interestingly, his hobbies include breeding horses and owns a 360-acre farm in Kentucky. Just recently, he received the National Reining Horse Association Lifetime Achievement Award. At 89, he can still ride a horse and spend most of his time on the farm.
JUDD HIRSCH | 85
Before Channing Tatum starred in the 2010 romantic drama film Dear John, there was Judd Hirsch who portrayed the lead role in the 1988 Dear John, only this time it's a sitcom. Born and raised in The Bronx, Hirsch holds a degree in physics and worked as an engineer for Westinghouse before he fell in love with acting. He worked in theatre then later on television and had his breakthrough role in the hit sitcom, Taxi. Hirsch has garnered several acting awards in his entire career.
In 2001, he appeared in the blockbuster film A Beautiful Mind, where he was nominated for a Screen Actors Guild Award for Outstanding Performance. From 2013 to 2019, he was loaded with roles in the movie Uncut Gems, The Meyerowitz Stories, Independence Day: Resurgence, and Altered Minds. He continues to appear on screen from time to time, including in the 2020 TV show, Hunters.
JULIE ANDREWS | 84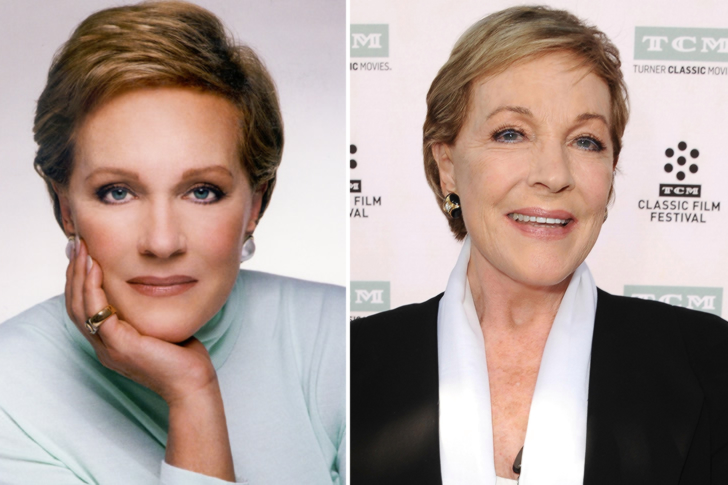 The 1965 The Sound of Music remains to be a crowd favorite when it comes to the musical drama film genre. Playing the role of Maria von Trapp, actress Julie Andrews did an excellent performance; she even won a Golden Globe Award for Best Actress! She became famous when she portrayed Eliza Doolittle and Queen Guinevere in the stage plays My Fair Lady and Camelot, respectively. In 1964, she won the Academy Best Actress because of her extraordinary performance in her feature film debut in Mary Poppins. She rose to fame after those performances, and she was flooded with stage play roles and acting projects.
In many decades of her singing and acting career, Andrews lost her voice in 1997 due to a surgery mishap. However, despite the loss of her singing voice, she continues to receive many acting projects, including The Princess Diaries. Also, a book to her credit was published recently, and it was entitled Home Work: A Memoir of My Hollywood Years.
MIKE FARRELL | 81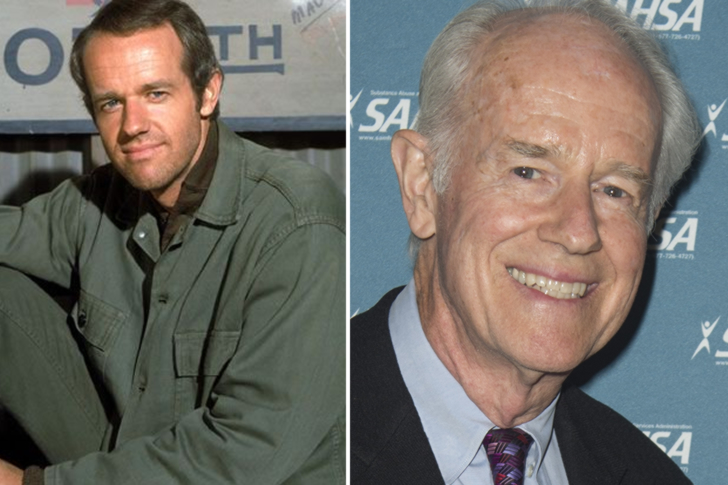 Mike Farrell is popularly known as Captain B.J. Hunnicutt on the hit television series M*A*S*H. He was also the producer of the 1998 film, Patch Adams, which starred the late Robin Williams. In 2014, the Sundance TV Network produced a criminal drama series, The Red Road, and Mike is one of the supporting cast members. Before he got attached to his acting career, he was part of the military and served in the United States Marine Corps from 1957-1959. In recent years, Farrell appears in TV shows, including in the 10 episodes crime-lawyer drama Law & Order: Special Victims Unit.
But outside show business, he's an activist for social and political causes. He served as the co-chair of the California Human Rights Watch and was the president of Death Penalty Focus. In 2001, he was awarded PETA's Humanitarian Award. We can say that Mike Farrell, now 81 years old, is living his purpose.
MARLA GIBBS | 88
Marla Gibbs has a career that spans for five decades. Now celebrating her golden year as an actress, she continues to give her best in every project she receives.She played supporting roles in different films like The Visit, Madea's Witness Protection, The Brothers, The Meteor Man, Lost and Found, and Station 19. Her most recent works are in the 2019 El Camino: A Breaking Bad Movie and in the 2020 TV show, One Day at a Time.
But Gibbs became a household name for her performance in the CBS sitcom, The Jeffersons, in the late '70s and early '80s. Though she didn't get nominations and awards, she is still one of the great actresses who shows great passion for acting. She is also a singer and had investments in a jazz club called Marla's Memory Lane Jazz and Supper Club, which ran for 18 years until it closed in 1999.
JAMIE FARR | 85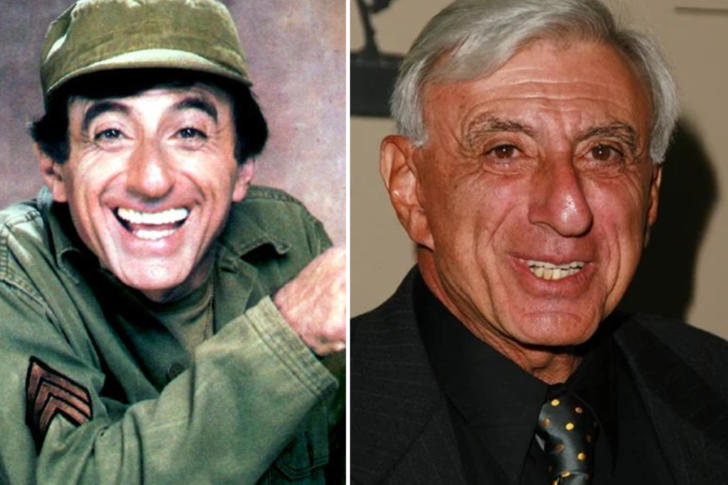 Here is another star from the hit sitcom in the 1970s, M*A*S*H. Jamie Farr played the role of the cross-dressing Corporal, who was later promoted to Sergeant Maxwell Q. Klinger. His first acting career began when he was 11 years old, and a Metro-Goldwyn-Mayer talent scout first discovered the Lebanese-American actor in the Pasadena Playhouse. Farr then appeared in several game shows as a panelist, and in recent years, he has guest appearances in television shows, including That '70s Show.
He also promoted M*A*S*H and other classic TV shows on MeTV between late 2016-2018. Most people look forward to seeing him act on the big screen. Now 85 years old, he is credited to be the oldest surviving regular cast member from the show, M*A*S*H. Jamie shows that age really doesn't matter in acting. So, if you still have the passion and the perseverance, you can always do your thing.
MARION ROSS | 91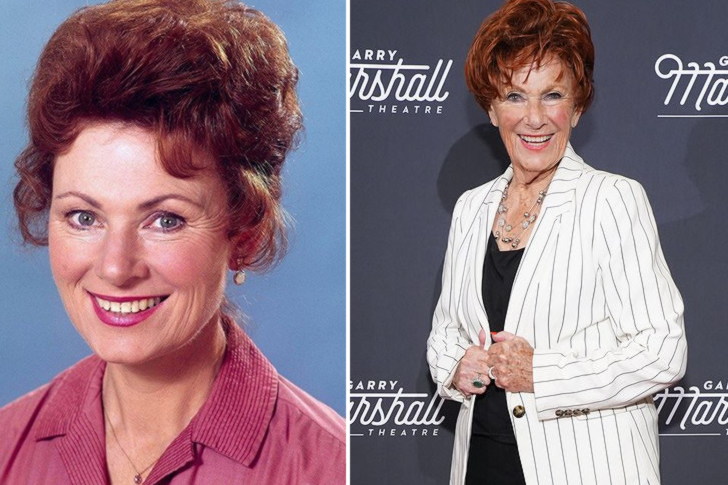 Marion Ross graduated with flying colors and she was the school's most outstanding actress. True enough, she was in demand in the 1950s for television roles .She is best known for her performance as Marion Cunningham on the sitcom Happy Days for which she received two Primetime Emmy Award nominations.She was also nominated as the Best Supporting Actress in the Golden Globes for the movie The Evening Star in 1996. From 1953 until now, she is still active in the industry, doing supporting roles in films and lots of TV shows.
Her last film credit was the 2018 comedy film, Angels on Tap. That same year, Ross retired from acting, but prior to her retirement, she was active in doing voice-over works. Did you know that she voiced SpongeBob's paternal grandmother, Grandma SquarePants, King of The Hill and Crane's mother in Kung Fu Panda: Legends of Awesomeness? Even behind the camera she is still great. How awesome is that?
YVETTE MIMIEUX | 78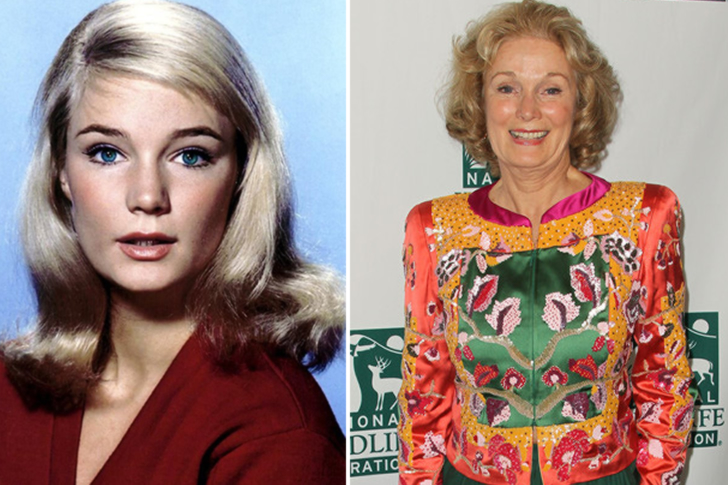 During Yvette's acting career, she was nominated for three Golden Globe Awards. She is not just a great actress, but a pretty one too. We can't help but be stunned by her old photos. She's got a captivating blonde beauty that's become so timeless. Yvette Mimieux signed under MGM in 1960, and her debut movie was the film adaptation of H. G. Wells's 1895 novel, The Time Machine. She may have had several acting roles, but she eventually became passionate about writing.
She wrote a thriller called Hit Lady which was produced as a TV film. Mimieux retired from acting in 1992, and her last film credit was Lady Boss. She is married to chairman emeritus and founder of Oakwood Worldwide, Howard F. Ruby, since 1986. However, before she experienced the happily ever after, she had two ineffective relationships with Evan Harland Engber and Stanley Donen, which ended up in a divorce.
SHIRLEY JONES | 86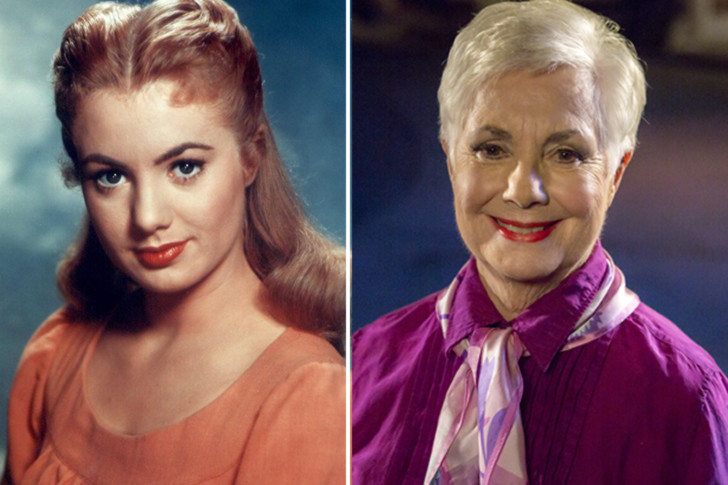 In her six decades in show business, Shirley Jones has achieved multiple acting awards and nominations. She mostly portrayed wholesome characters in musical films like Carousel and Oklahoma. In 1960, she won an Academy Award in the film Elmer Gantry for her extraordinary performance. She was also one of the nominees for the 2006 Emmy for her supporting performance in the TV film, Hidden Places. However, she is best known for her role as Shirley Partridge in the musical sitcom, The Partridge Family.
By the way, Shirley is the director's first choice for the character. Jones was married to actor and singer Jack Cassidy. Before hiring a divorce attorney, they had three sons, two of whom followed their footsteps in the entertainment industry. Jones has not announced her retirement from acting. She is often seen portraying cameo roles in TV shows like General Hospital and Children's Hospital.
JILL ST. JOHN | 79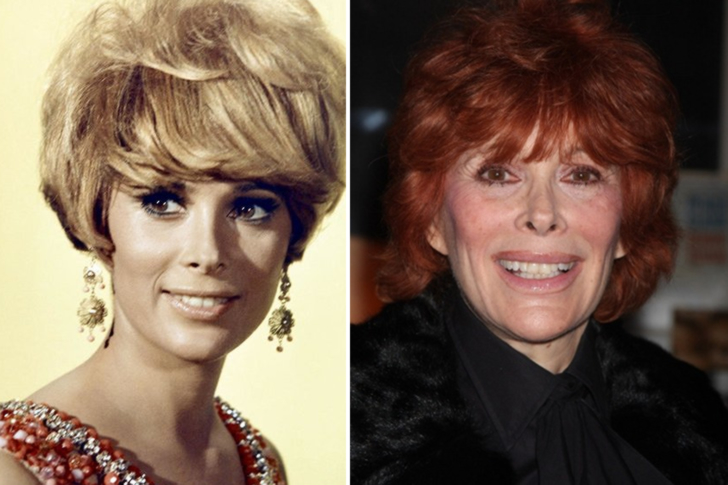 Now we're featuring another bombshell, one who's a former Bond girl. Jill St. John's remarkable role as Bond girl Tiffany Case in Diamonds Are Forever brought fire on screen. She is credited as the first American to play a Bond girl. She appeared in some of the top-rated films, such as Seinfield, Batman, The Big Valley, and The Love Boat. Jill started her career in acting at the age of six, and she was sixteen when she was signed under Universal Pictures with a weekly salary of $200.
At the age of 18, she was introduced to Robert Wagner as part of the movie, and she doesn't have any idea that he will marry him one day. She worked her way up and established her name as a movie star, and later, a culinary personality. Here's a trivia: it was claimed that St. John has a high IQ of 162.
FAYE DUNAWAY | 79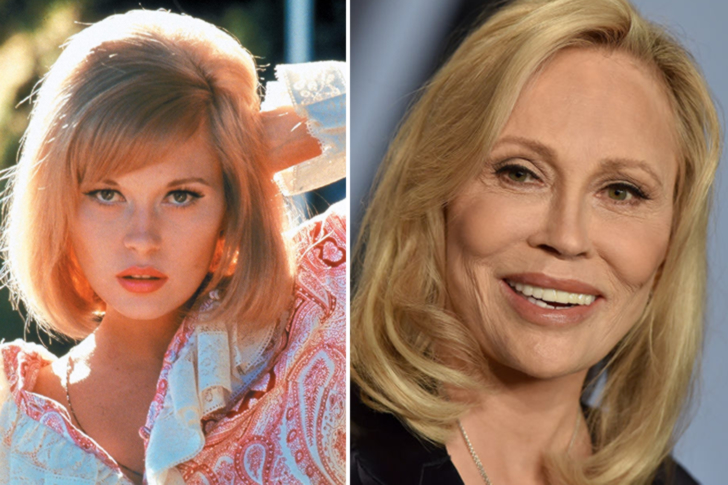 Faye Dunaway has this modelesque and sultry appearance in her younger years. Even until now, at the age of 79, she has maintained her beauty and elegance. Dunaway has a record-breaking acting career. She is a recipient of three Golden Globes, Emmys, BAFTA, and an Academy Award, among her many accolades. Due to her contribution to the industry, she was appointed the Officer of the Order of Arts and Letters in 2011.
She is best remembered for her performance in the classic Arthur Penn's Bonnie and Clyde, for which she received her first Academy Award nomination. Little by little, she became popular, and her simple roles evolved into much more mature characters. Independent film producers often invited her to be part of their film because of her raw talent. We're glad that she has not retired from acting yet, and her latest theatre credit was in the 2019 one-woman play called Tea at Five.
TYNE DALY | 74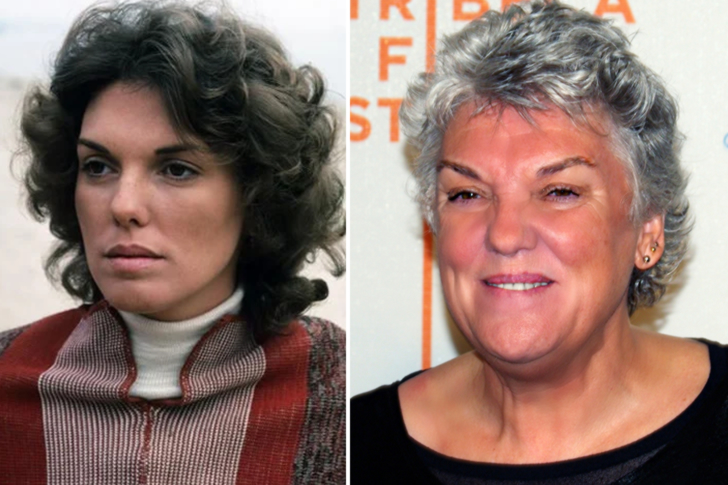 Tyne Daly may be born to a family of actors, with her father as James Daly and mother as Mary Hope. There is no question on how she got her talent in acting. She made acting her passion at a young age and enrolled at the American Musical and Dramatic Academy. If you love watching TV shows where there are police and lawyers solving a crime, then maybe you have heard of the popular TV series, Cagney & Lacey. Daly portrayed Detective Mary Beth Lacey in that show, and because of that role, she was identified as a feminist icon in the media.
It is because, during that time, having a female detective was still unconventional. There are tons of nominations, recognitions, and awards under her name, and we all know that she deserves it. At 74 years old, she is very verbal about her looks. She often says that her hair is naturally grey and not dyed.
TOM SKERRITT | 86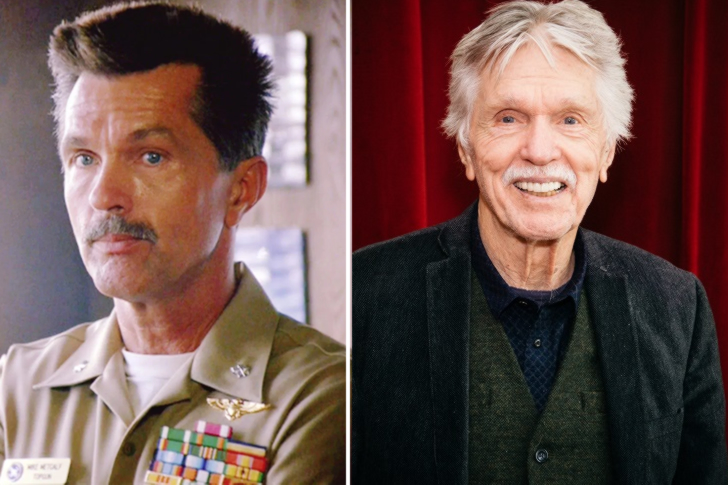 Tom Skerritt has a long list of acting credits since 1962, having appeared in more than forty films and more than 200 TV episodes in his entire Hollywood career. He also had numerous nominations and awards in acting. He is popular for his roles in M*A*S*H, A River Run Through It, Dead Zone, Up In Smoke, and Top Gun. For his role in Picket Fences, he won an Emmy Award for Outstanding Lead Actor in a Drama Series.
In 2012, he played the lead role in the Pacific Northwest Ballet's production of Don Quixote, and he was also reunited with his co-star Lauren Holly in the movie Field of Lost Shoes. His last film appearance was in the 2017 drama movie entitled Day of Days. For his personal life, Skerritt has been married three times and has five children. He founded and established a digital media company called Heyou Media, which is based in Seattle.
DIRK BENEDICT | 75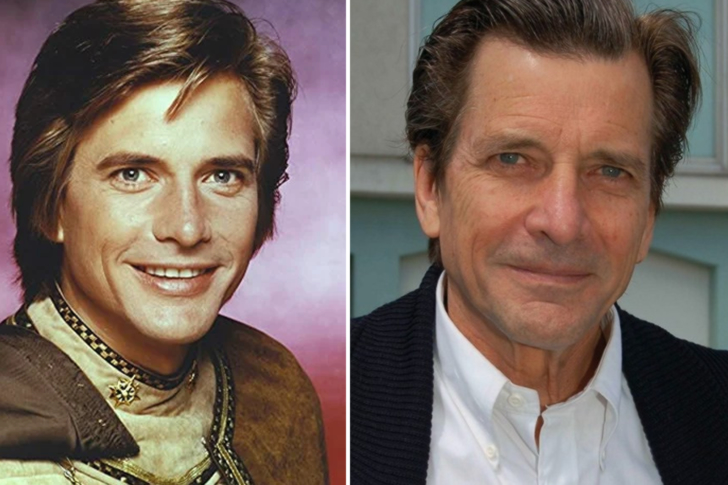 Remember the character Lieutenant Starbuck in the original Battlestar Galactica film? It was portrayed by no other than Dirk Benedict. Benedict was born to parents, accountant Priscilla Mella and lawyer George Edward Niewoehner. But he didn't want to follow the corporate careers of his parents and entered show business instead.He wanted to pursue his career in acting because this was his dream ever since he was a child. He starred in numerous films and TV shows and has not yet retired from acting. His most recent film appearance was in the 2019 movie Space Ninjas as Jack Strange.
Aside from acting, he is also a well-known author who wrote the And Then We Went Fishing and Confessions of a Kamikaze Cowboy. Benedict is a prostate cancer survivor. He said that the tumor is cancerous, so he decided to take full rest and focus on the doctor's advice. It was known that he rejected conventional medicine and followed a macrobiotic diet for his treatment instead.
BRITT EKLAND | 77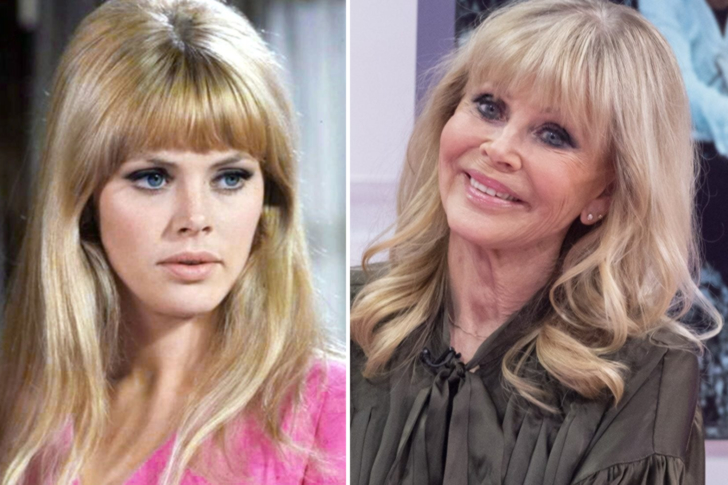 Here's another Bond girl. Swedish actress and singer Britt Ekland starred in the 1974 James Bond film, The Man with the Golden Gun. Ekland was a symbol in the 1970s and established herself as a blonde bombshell. She appeared in numerous movies, such as The Wicker Man in 1973, and William Friedkin's The Night They Raided Minsky's in 1968. Some of her notable films include the iconic films Get Carter and The Six Million Dollar Man. Her later career includes roles in TV and stage.Until now, she hasn't retired from acting. Needless to say, she's living a bankruptcy-free life.
Now, we're sharing to you a fun fact: Ekland is one of the most photographed celebrities in the world in the 1970s. She's that popular! Her popularity is also partially because of her marriage to Peter Sellers, who is said to be one of the best film actors. He's also a great comedian and a famous singer. Ekland's high-profile social life contributes to her popularity too.
GRACE JONES | 72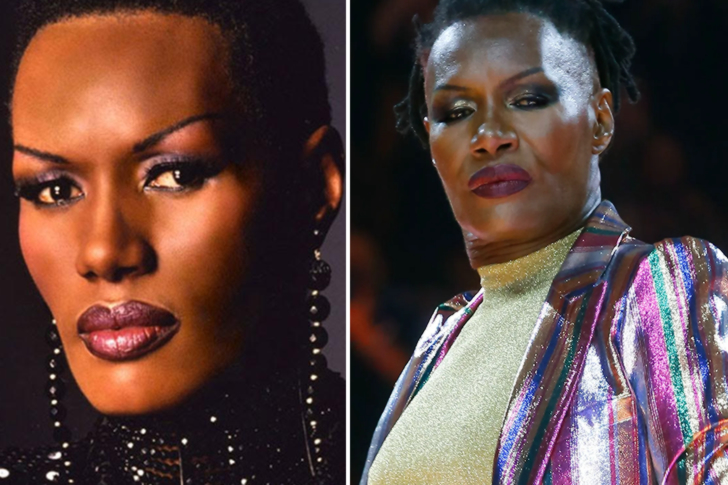 Before Madonna and Lady Gaga popularized the androgynous fashion style, there was the singer-songwriter and model Grace Jones who pioneered it. Jones was one of the most marketable and desirable fashion models. One of the main reasons she rose to fame is her unique fashion style and bold features. The camera loves her looks, which is why a lot of advertising companies want her to be the model of their product.
She worked for brands like Yves St. Laurent and Kenzo in New York and Paris. Aside from being a model, she is an accomplished musician too. She has distinctive, powerful vocals on which she dominates the disco, reggae, and new wave genre. One of the chart-topping songs to her credit include Pull Up to the Bumper. Just recently, she was awarded the Order of Jamaica from the Jamaican government. Now at 72 years old, she's a mother of one child and has been married to Atila Altaunbay since 1996.
SHARON GLESS | 77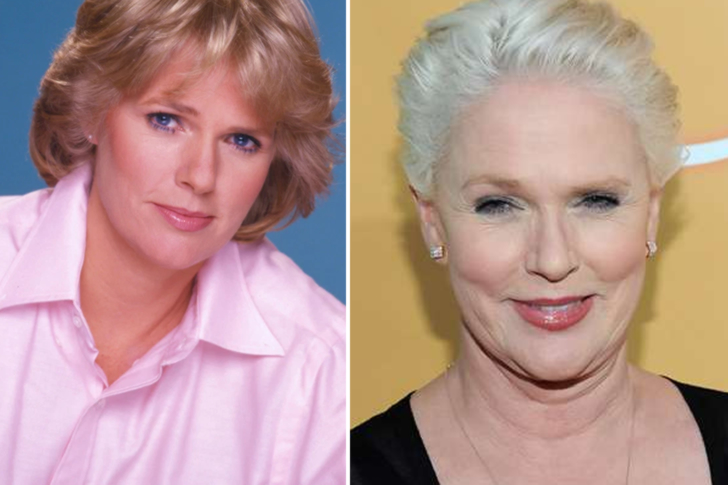 Sharon Gless always wanted to be an actress when she was young. It was her biggest dream.When she sought her lawyer grandfather's advice, he initially discouraged her but eventually supported her and even gave her money for acting classes and hired an acting coach.She first worked as a secretary for movie production companies then later had the opportunity to star in TV films, until she landed the lead role of Sgt. Christine Cagney in the hit TV series, Cagney & Lacey where she won an Emmy Award. Sharon was also active in plays, and one of her performances is the stage play A Round-Heeled Woman, for which she played the role of Jane Juska.
Now she's a 10-time Emmy Award nominee, a seven-time Golden Globe Award nominee, and a recipient of two Emmys and one Golden Globe award.There are still many awards and recognitions under her name, and they're too many to mention. She believes that dreams really do come true!
SHELLEY DUVALL | 70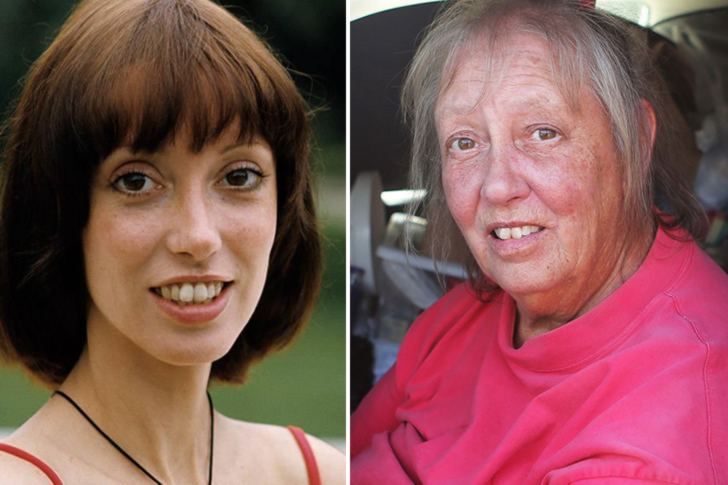 Another star who was once in the limelight is Shelley Duvall, who is best known for portraying eccentric characters. Duvall is an award-winning actress who has worked together with director Robert Altman in the 1970s. In the 1980s, she found interest in producing TV programs for children and youth. This includes the folklore anthology show Tall Tales & Legends, which she created and hosted. She appeared in the movie Brewster McCloud in 1970, Thieves Like Us in 1974, and Nashville in 1975. Indeed, she is a great actress who deserves numerous nominations and awards under her name.
Duvall's last film credit was in the 2002 Manna from Heaven. She then announced her retirement from acting that same year. Her role as Olive Oyl in the 1980 Popeye film is one of her most illustrious performances. We all know that she is happy with her retirement, yet her fans are still hoping for her TV appearance soon.
PHILIP MICHAEL THOMAS | 71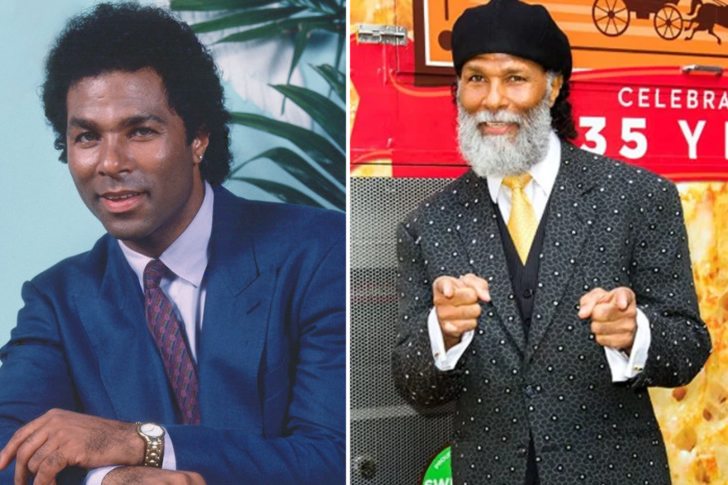 If you're a fan of crime television shows where there are tons of cops, criminals, and lawyers, then we're pretty sure you're familiar with Miami Vice. The show starred the actor Philip Michael Thomas who portrayed the role of undercover detective Ricardo Tubbs. It was reported that Thomas was paid an amount of $50,000 per episode. He also appeared in the movie Sparkle in 1976, and Coonskin in 1975.
After the success in all his movies, he appeared in numerous TV shows, and was invited by different advertisement agencies. Philip became the spokesperson for the cellphone entertainment company, Nextones. He also made it big as a voice actor for Grand Theft Auto. Most of his recent projects include this video game franchise. He's now in his 70s, and there is still no information if he will stop in his career and retire. I will leave you a trivia, though. Philip has a total of 11 children.
BARBARA BABCOCK | 83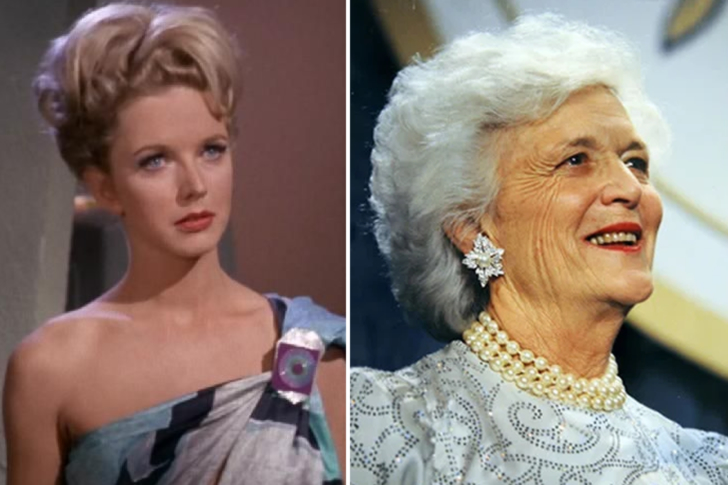 Barbara Babcock's appearances on television started in 1956. She is a Metro-Goldwyn-Mayer actress whose career skyrocketed after her performance in the western film Day of the Evil Gun. However, she is highly-renowned for her role in the police drama Hill Street Blues as Grace Gardener. She even bagged an Emmy Award for Outstanding Lead Actress for that role.The role of Dorothy Jennings in the movie Dr. Quinn, Medicine Woman, took a spot, and she was nominated in the Emmys as the Outstanding Lead Actress in 1993.
She has retired from acting, and some time before her retirement, she and fellow actress Susan Bjurman had investments in a shampoo business. Sad news, Babcock was diagnosed with Parkinson's disease in 2004, which may have caused her to quit acting. The actress currently lives in Carmel, California. Her fans are still excited to see her again on the big screen, and they are also hoping for Barbara's fast recovery.
CHER | 74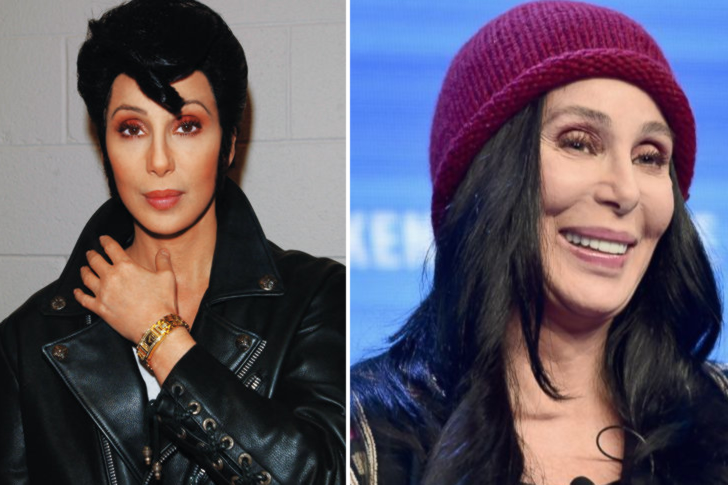 Cher is a well-known American singer and TV personality. She was described as the "Goddess of Pop" because of her goddess-like appearance. Most people say that she was born to be a star. She was also described as a female who embodies autonomy in a male-dominated industry. Her six decades in the industry is truly inspiring. Though she grew up in a broken family, she used the circumstance as her motivation to express her talents.
When she was in fifth grade, she organized a group of girls and produced a performance of Oklahoma! for the entire class. When she was 16, she quit school and worked to support herself in taking acting classes. She eventually reached stardom, and the rest is history. Cher established herself as a dance-pop diva and has sold 100 million records to date. Popular songs to her credit include If I Could Turn Back Time. Cher is 74 years old and still focuses on her perfume business, Cher Eau de Couture.
JOE PESCI | 77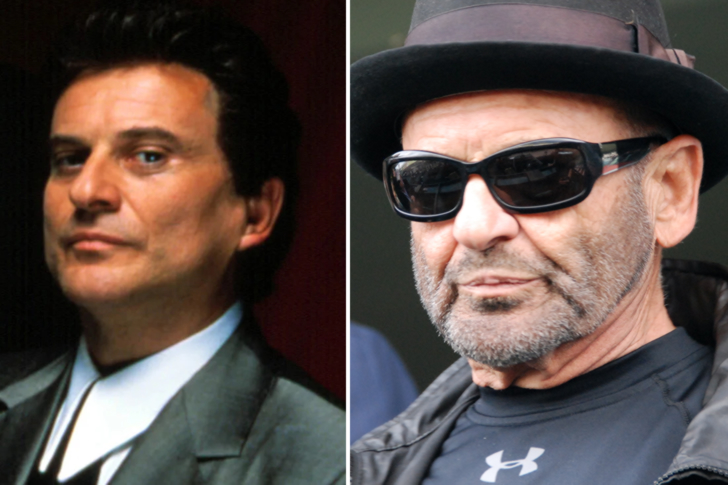 Joe Pesci is one of the actors who has a humble beginning. In the 1960s, he worked as a barber before he entered the music scene. After his small gig, he performed as a comedian and is half of the comedy duo "Vincent and Pesci," joining Frank Vincent from 1970 to 1976. He was then discovered by director Martin Scorsese and received a credit role in the film, Raging Bull, and has had a collaboration with the director in some of his succeeding films.
Aside from his iconic roles, Joe is also part of the Chstirmas film, Home Alone. He previously announced his retirement in the past when he came across a conflict with Fiore Films, which are the producers of Gotti, as they failed to stand by their word to have him cast. Things eventually changed in 2019 when he was cast in another Scorsese film entitled, The Irishman, which was released by Netflix.
ANNE BUYDENS | 101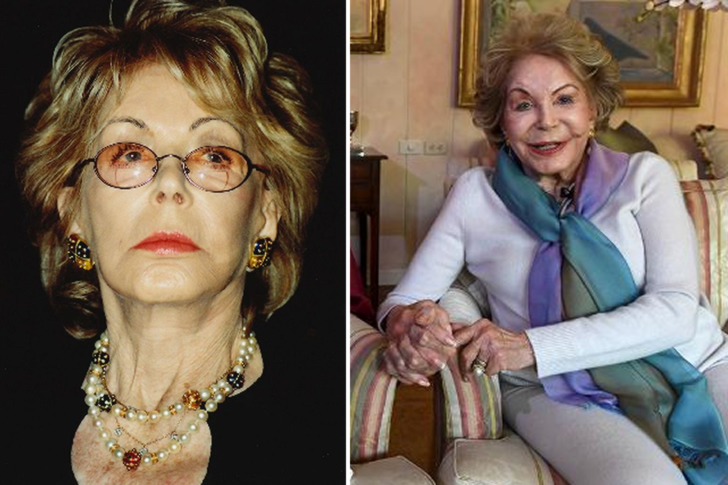 Anne Buydens may be 101 years old, but her cheerfulness and graceful persona seem to be evident until now. The pandemic may have hit the globe in 2020, but Anne was still able to celebrate her birthday. A true icon, she managed to leave a legacy of her contributions across platforms. Buydens is the widow of renowned actor Kirk Douglas, but she made a name for herself as a producer, as well as an occasional actress.
She is also a notable philanthropist, having worked in raising funds to finance a research facility aiming for cancer treatment. As she is a breast cancer survivor herself, she had investments in establishing Research for Women's Cancers. But did you know that she is also fluent in many languages that she used to work in subtitling films? Being able to live her life to the fullest, she is still doing pretty well to date.
BURT WARD | 74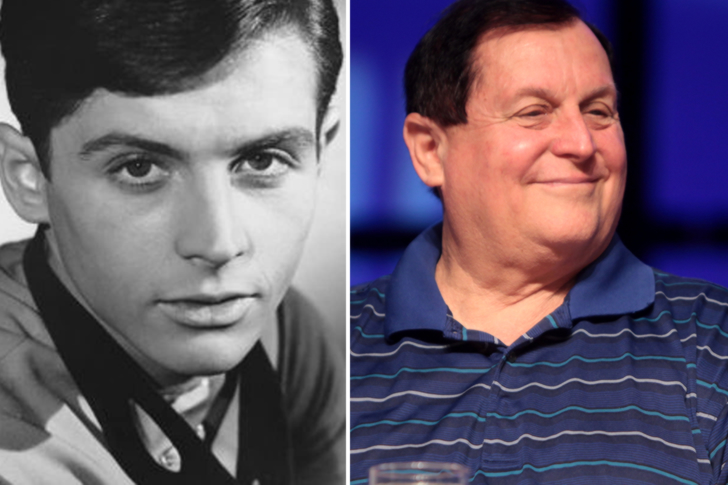 Have you ever been curious about who portrayed Robin in the 1960s Batman series? Because comic fans seem to have knowledge about the actor Burt Ward. He also portrayed the role in the succeeding Batman films. Interestingly, he grew up being an avid reader of comic books. He was also a professional ice skater and worked for his father's real estate company, where there are mortgages and taxes before he ventured into acting.
After his career in Batman, Ward wrote his autobiography entitled Boy Wonder: My Life in Tights. He also appeared in a cameo for the TV series Supergirl in 2019. He may have stepped away from the spotlight, but he's still focused on doing things for the greater good. To date, he is still actively working on a non-profit organization called Gentle Giants, alongside his wife. The couple saves dogs that are eventually put up for adoption once they are deemed fit.
KAREN GRASSLE | 78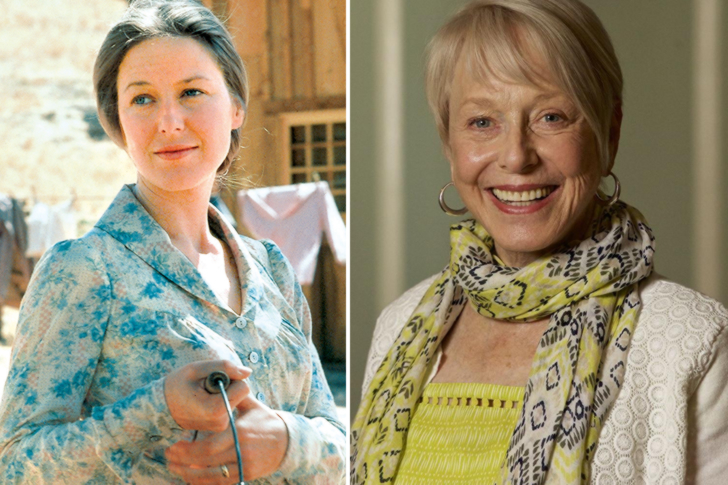 The young Karen Grassle is one of the gorgeous faces we see on screen. Now 78 years old, she continues to appear in films, though only having minor roles. Grassle portrayed Caroline Ingalls in the drama series Little House on the Prairie, which was her most remarkable role. Having graduated with degrees in English and Dramatic Art, she initially appeared on Broadway before acting for the television series. After the series ended, she co-founded Santa Fe's Resource Theater Company and has expanded her career by being a teacher and director of many institutions.
She served as Voice Department Chair for LAMDA, and Director for Keely and Du Marshall University and Waiting for Godot Equity Production. Grassle continues to be passionate about performing in several production tours in different locations, such as Berkeley, Palo Alto, Winnipeg, Manitoba, and San Francisco. Her last film work was in the 2017 movie Where's Roman?
JANE WITHERS | 94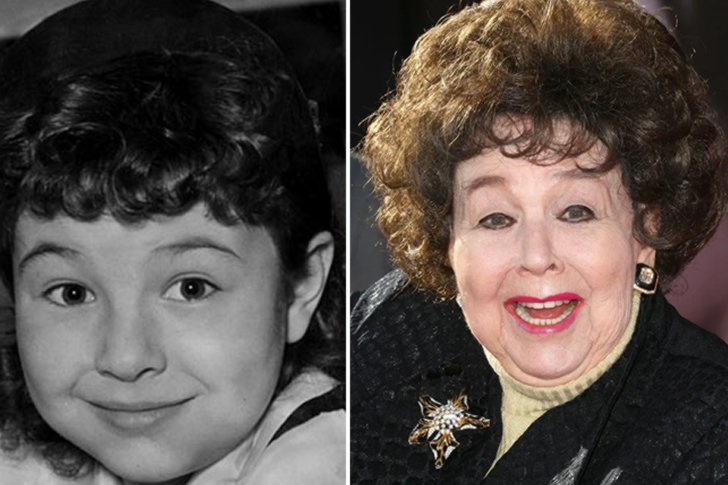 At the age of 3, Jane Withers had a promising career as a child actress. She is a Young Artist Award Lifetime Achievement Award honoree due to her contribution to Hollywood in the 1930s and early 1940s. She is most notable for portraying Joy Smythe in the comedy-drama Bright Eyes, alongside Shirley Temple. Withers is also a singer and performed the torch song Guess I'll Hang My Tears Out to Dry in the 1944 musical, Glad to See You.
Her last film credit was in 2002 when she provided the voice for the character Laverne in The Hunchback of Notre Dame II. Withers is also known for her doll collection, which managed to gain recognition among collectors as well. She might have lived a fruitful life in her younger years, but she eventually decided to slow down when it comes to her career. She does have several affiliations under her projects, which include cancer research.
MARCY MCGUIRE | 94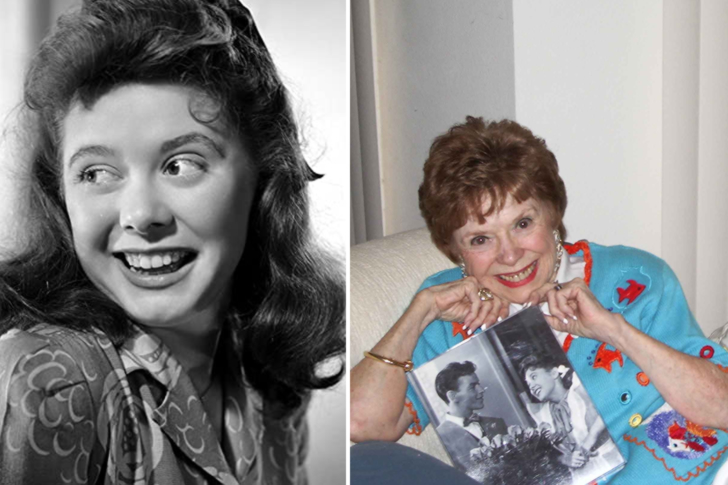 The name Marcy McGuire was most popular in the 1940s. McGuire is a contralto singer and former actress who was signed under RKO Pictures, an American film production company. Her first film appearance happened when she was just sixteen years old. It was entitled Seven Days' Leave, a musical comedy starring Lucille Ball. McGuire might only have a short Hollywood career with only 11 film credits, but she is remembered for starring alongside A-list actors like Frank Sinatra, Dean Martin, and Jerry Lewis.
Her last film was in 1963, and it was entitled Summer Magic. After that, she permanently retired from acting. In terms of her life outside the limelight, Marcy has tied the knot with her actor husband, Wally Cassell, in 1947. Sadly, he passed away in 2015. The couple had two children. To date, there are no updates regarding Marcy's whereabouts yet.
JACQUELINE WHITE | 97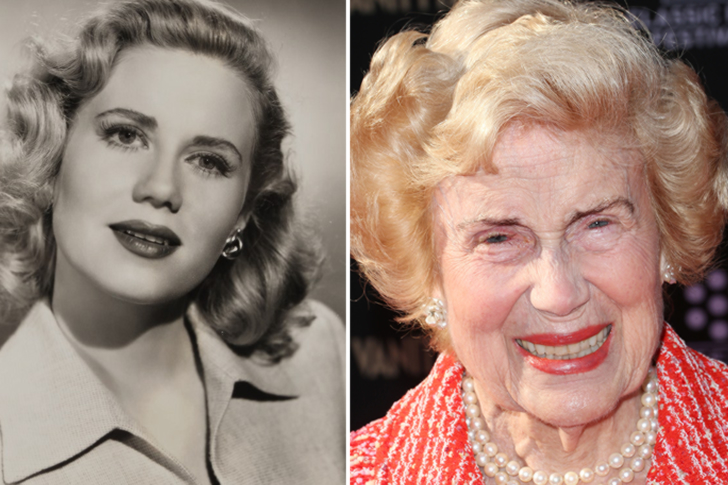 Jacqueline White attended a drama class at UCLA when a casting director discovered her. That led to her film debut in the 1944 war film, Song of Russia. White was known to portray lead roles in B-movies and has worked for both RKO and MGM, two of the biggest film production companies, in the 1940s and 1950s. White also had a short career in show business, having 25 film credits, and worked only for a decade in the industry. It was known that she retired in 1952 to focus on her family life. She and her now late husband have five children together.
Back in the days, White and famous actress Lynn Merrick were childhood friends. However, they have not seen each other when White moved to another city. However, fate brought the two old friends back when they were both cast in Three Hearts for Julia in 1943. Despite being retired, White can be seen at the annual TCM Classic Film Festival.
GLORIA HENRY | 97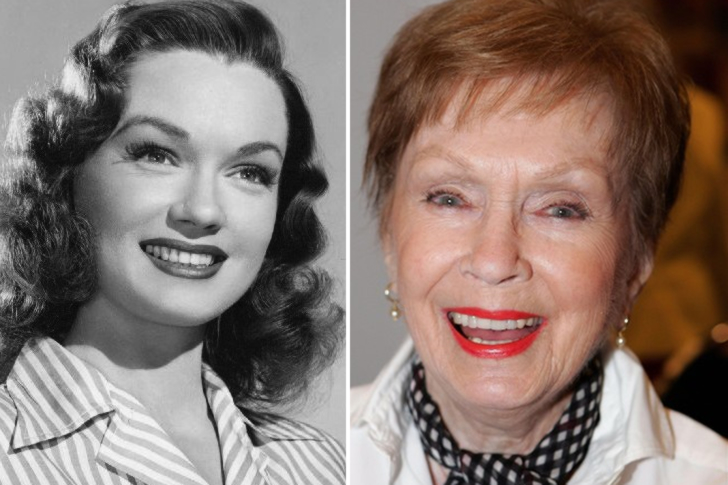 Gloria Eileen McEniry, professionally known as Gloria Henry, was indeed glorious back in the day. To refresh your memory, she portrayed the mother of Dennis Mitchell on the sitcom Dennis the Menace, which aired from 1959 to 1963. After the show ended, her career somehow slowed down, and she has only appeared occasionally on TV movies since then. In 2005, Henry made a comeback to the big screen, where she played a minor role in the film Her Minor Thing.
She can also be seen attending nostalgia conventions and film festivals. She may only have a short list of film credits, but she continued to accept minor roles on TV and film until 2012, where she guest-starred on an episode of Parks and Recreation. As of date, not much is known about the actress' day-to-day life. We just know that she and her ex-husband Craig Ellwood had three kids, namely Jeffrey, Adam, and Erin Ellwood.
BARBARA EDEN | 88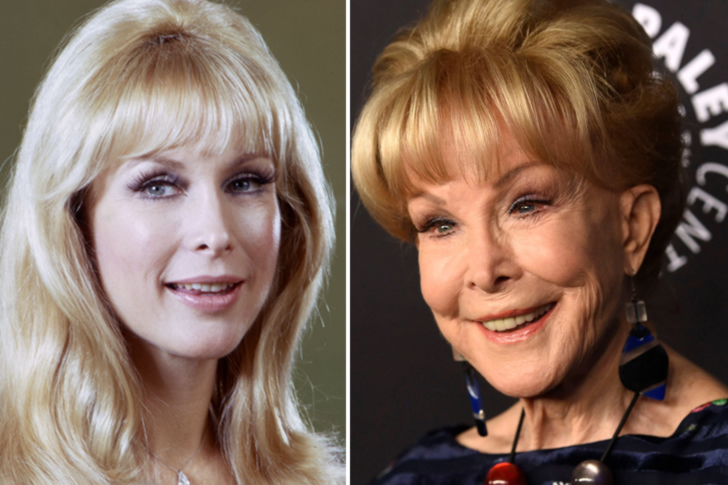 If we were to describe Barbara Eden back in her younger years, we would compare her to a living Barbie doll. The name Barbara Eden is unforgettable because of her titular character role in the fantasy sitcom, I Dream of Jeannie. She worked for the show for five years, with a total of 139 episodes. Her success, both as an actress and singer, was recognized by the University of West Los Angeles and granted her an honorary Doctor of Laws degree.
Eden has not yet announced her retirement from acting, and as of 2018, she appeared on the TV series entitled Long Island Medium. On November 17, 1988, the name of Eden was marked at the famous Hollywood Walk of Fame, when she was given a star for her efforts on TV. In 1990, Eden received an honorary Doctor of Laws degree from the University Of West Los Angeles School Of Law.
DICK VAN DYKE | 94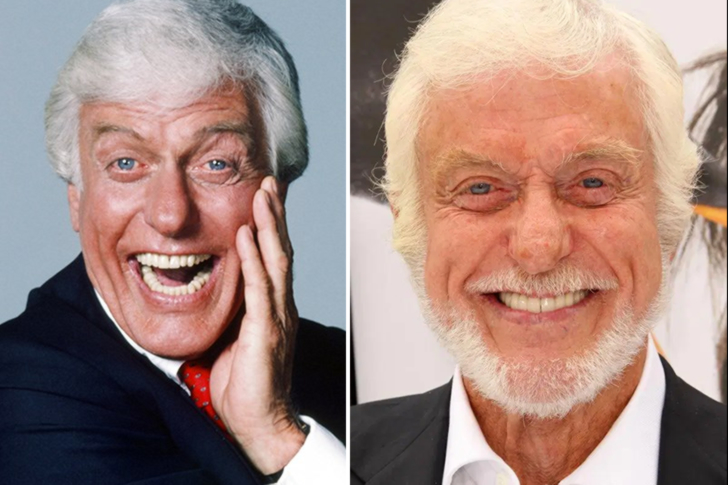 The award-winning Dick Van Dyke has become a Hollywood legend. His career, which spans seven decades, made him a TV phenomenon. But how did his career start? He worked as a radio announcer then later formed a comedy duo with Phil Erickson. Until he was given the lead role in the sitcom The Dick Van Dyke Show, for which he won three Emmy Awards.
His stardom continued to rise as he starred in the films, Mary Poppins and Bye Bye Birdie. Van Dyke may no longer be as active in acting as he was before, but he has written five books to his credit. Throughout his career, Van Dyke was able to take home a Grammy Award, a Tony, and five Primetime Emmys. In 1995, he was called up to receive the Television Hall of Fame. In 2013, Van Dyke was then given the highest honor from the Screen Actors Guild, which is the SAG Life Achievement Award.
ROBERT FULLER | 86
Robert Fuller is a retired actor who starred mostly on Western shows. He was most famous in the 1960s and 1970s and appeared in several movies. Fuller was able to take home the the Japanese Golden Order of Merit and Best Actor Award in Japan. The award was presented by the Empress of Japan, and Fuller was the first American who was able to get this award.
To those who didn't know, Fuller's first job was as a stuntman. He also worked as a doorman in a theatre until his friends urged him to embark on an acting career. Later, he got an offers of a handful of projects. This led him to star in the Western hit series, Laramie and Wagon Train, for which he was awarded the Buffalo Bill for Outstanding Western Entertainment. In 2013, Fuller became the first awardee of the Spirit of the Cowboy Lonestar Legacy Award.
TIPPI HEDREN | 90
This list won't be complete without featuring the lovely Tippi Hedren. Hedren established herself as a successful fashion model in the '50s and '60s. After appearing in a TV commercial, renowned film director Alfred Hitchcock called her and offered her the lead role in his horror-thriller film, The Birds. Hitchcock also cast her in one of his films, Marnie, before she landed many other leading roles. Of course, her contribution to the film industry was recognized as she was given a star in the Hollywood Walk of Fame and Jules Verne Award.
Hedren is also visibly helping wildlife and had investments in establishing a non-profit organization called the Roar Foundation. Aside from her organization, Hedren is also active in setting up relief programs for hurricanes, war, famines, and earthquakes. She is also part in the development of Vietnamese-American nail salons. Also, she is the mother of actress Melanie Griffith and the grandmother of the third-generation actress, Dakota Johnson.
DAVID JAMES ELLIOTT | 59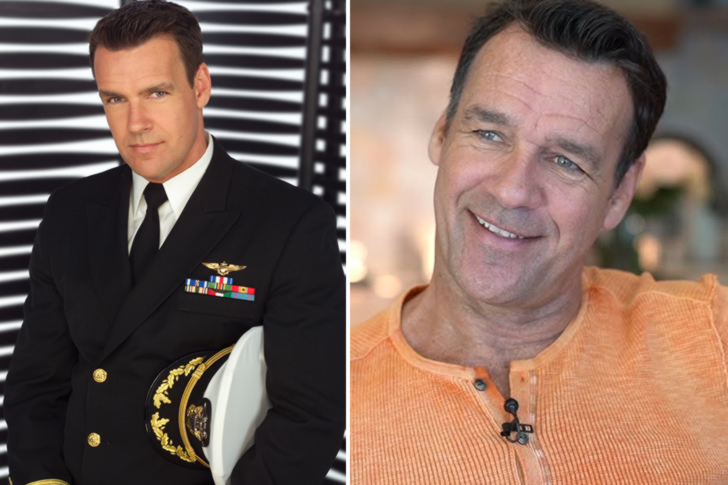 For viewers of the lawyer and navy drama series JAG, we'll feature the lead star who portrayed Harmon Rabb Jr., the Canadian actor David James Elliott. Having joined the Stratford Shakespearean Festival, Elliott appeared in a few minor roles before he accepted his breakthrough role in JAG, a role which he held for 10 years. After the series ended in 2005, he mostly appeared in Canadian television shows, and from time to time, he would have acting gigs in American series like CSI: NY and NCIS: Los Angeles.
In 2012, Elliott appeared on the ABC's comedy-drama series GCB. He played the role of Ripp Cockburn who is the husband of Carlene, played by Kristin Chenoweth. In 2014, Elliot also played the part of Dave Wooster in Mad Men Season 7. In the following year, he also guest starred in Scorpion, which is a drama series. Elliott is married to his JAG co-star, actress Nanci Chambers, since 1992.
ROBERT REDFORD | 83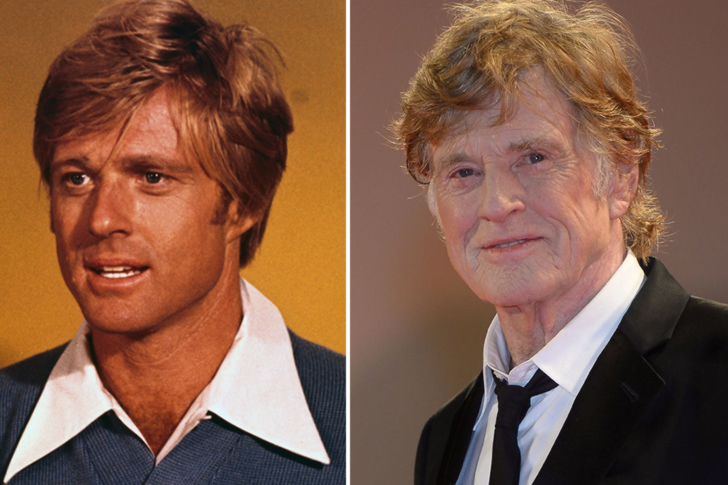 Robert Redford is a name every woman in the '60s and '70s will never forget. Not only because he is extremely handsome during that time, but also because his talents were exceptional. He became a huge star for his performance in the 1969 film, Butch Cassidy and the Sundance Kid. The film was his reference for creating the Sundance Film Festival, which is an annual recognition for independent filmmakers. Being an outstanding filmmaker himself, he was named "Godfather of Indie Film" by Time Magazine. Of course his hard work and undeniable talent is being rewarded.
In 1995, Redford received a nomination for Best Picture and Best Director for his film Quiz Show. In 2002, he received the Academy Award for Lifetime Achievement, which makes it his second award. Fast forward to 2010, Redford became a chevalier of the Légion d'Honneur. His last directing credit was in the 2012 film, The Company You Keep, starring himself, Julie Christie, and Shia LaBeouf.
ALI MACGRAW | 81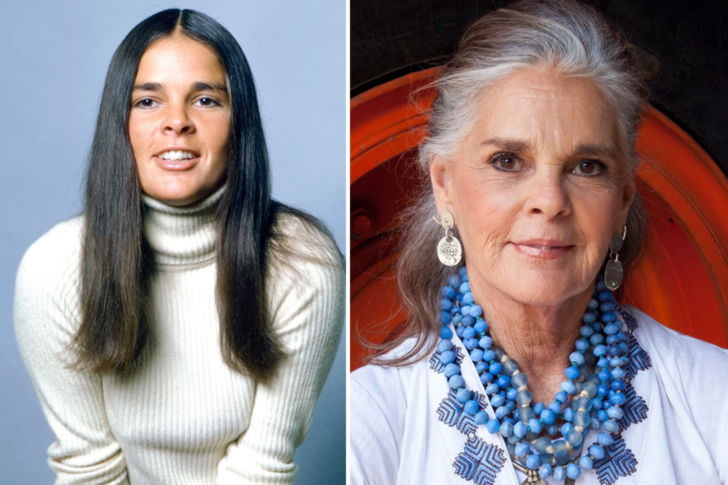 American actress Ali MacGraw was on her heyday in the late 1960s and 1970s. Her breakthrough role in the 1969 film Goodbye, Columbus earned her a Golden Globe Award. MacGraw gained an international profile when she was voted the top female box office star in the world in the year 1972. But did you know that she used to be a photographic assistant at Harper's Bazaar magazine for six years before she began her Hollywood career?
She may no longer appear on screen today, but being a bankable star for decades must have secured her a huge amount of investment money. Aside from being a great film actress, MacGraw also made her debut in Broadway theater in 2006. She took part in the drama Festen, which means The Celebration, by playing a role of a dysfunctional matriarch. In 2016, MacGraw and her former co-star in Love Story, Ryan O'Neal, reunited when they both took part in a staging of A.R. Gurney's Love Letters.
DIANA ROSS | 76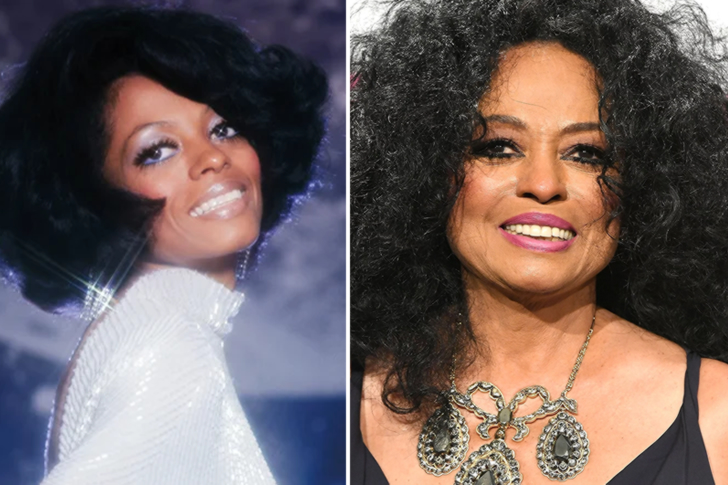 One way the world has been blessed is through the gift of music. And a great individual who is well-respected in the music industry is Diana Ross, an artist who has contributed her immense talent and has left a legacy that is hard to beat. We grew up dancing to the tune of You Can't Hurry Love and Stop! In the Name of Love and these are just a few of her chart-topping songs.
With Ross being a member of The Supremes, the group was nothing but success. In the '60s, the group became the Motown's most successful act and was considered to be one of the best-selling groups of all time worldwide. In US history, The Supremes remains the best-charting female group. The award-winning singer continues to tour and perform on shows until today. Now 76, Diana Ross is never tired in providing us pure entertainment, even to the slight degree.
ALAN ALDA | 84
Alan Alda is a man who doesn't want to be left behind. Well, he's a six-time Emmy Award winner, and if it still does not impress you, he is also a man of many talents. He's an actor, director, comedian, author, and screenwriter. In addition to his trophies, he is happily married and has been blessed with three beautiful daughters, two of whom followed his footsteps in the show business.
With a career spanning five decades, he must've saved up investment money in case he retires from acting. Alan Alda will always be Hawkeye Pierce of the TV show M*A*S*H to us. Here's a little trivia, though. In the first five seasons of M*A*S*H, Alda is leaning towards his character being a "service comedy." However, as the writers of the show slowly left, he gained more control over the show. By the end of the final seasons, Alda became the creative consultant and producer.
MAX BAER JR. | 82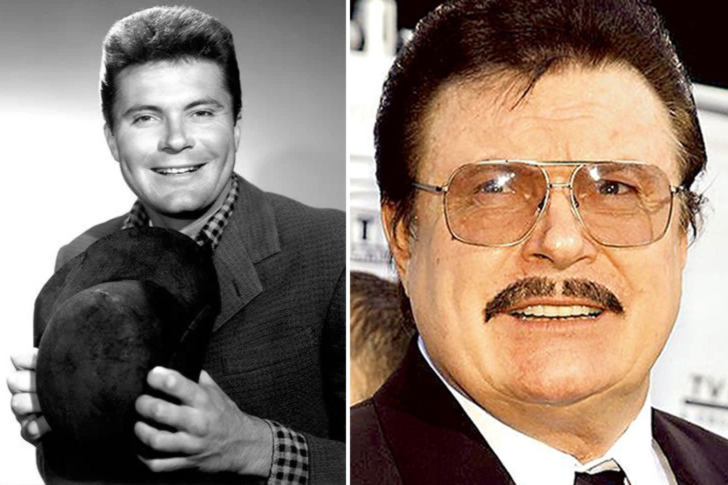 Max Baer Jr. is the son of the boxing champion, Max Sr. He may have a bachelor's degree in business administration; his career and fame though, is somehow influenced by his father's popularity that his career path has changed. He began appearing on television programs before he landed his most notable role as Jethro Bodine on '60s and '70s sitcom, The Beverly Hillbillies. Amusingly, since he has a business background, he put up Beverly Hillbillies slot machines after he acquired sublicensing rights. A total of sixty-five slot machines were built and placed in different casinos in 1999.
However, at present, his slot machine business is no longer operational. In 1979, Max Jr. directed the comedy Hometown U.S.A. before eventually saying goodbye to the industry. He then went home at his property in Lake Tahoe, Nevada to retire. In 2015, news surfaced reporting the death of Donna Douglas, his co-star in The Beverly Hillbillies. Following her death, Baer Jr. is the only surviving regular cast member of the said show.
JACK NICHOLSON | 83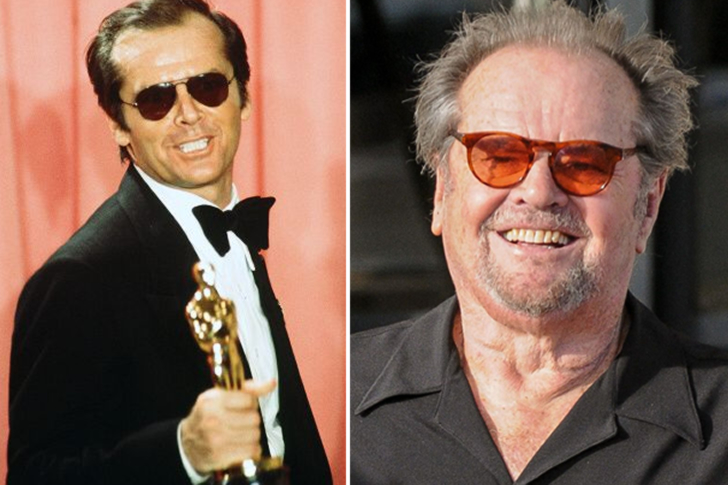 It is actually hard for actors to sustain their A-list status over the numerous years they have worked, but that's not the case for Jack Nicholson, who, until this day, remains one of the best Hollywood actors. He now has a career that spans 60 years, but the longer he does the craft, he just gets better and better. Nicholson is distinguished in portraying a wide variety of lead roles– from different film genres of comedy to villainous characters in action and thriller films, and even romance.
If you ask us, our favorite film of him is the lawyer drama, A Few Good Men. Throughout his career, Nicholson was able to receive a total of 12 Academy Award nominations, which makes him the most nominated actor in the history of Academy. He took home two Academy Awards for Best Actor for the films, One Flew Over the Cuckoo's Nest and As Good as It Gets.
LONI ANDERSON | 74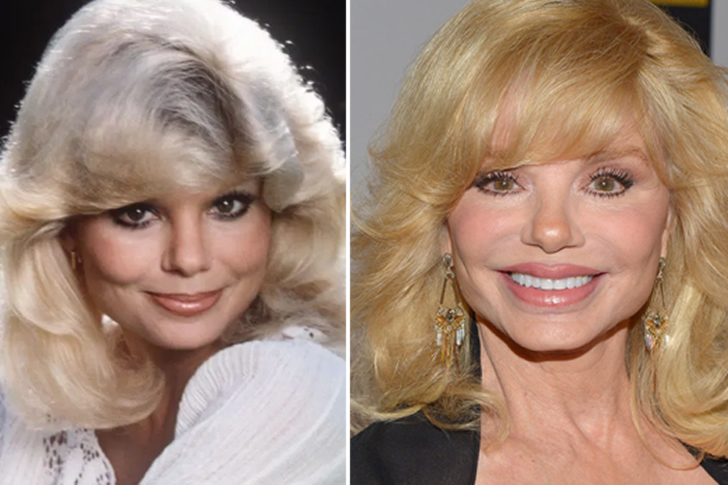 Loni Anderson was on her prime in the 1970s and 1980s. Her performance as Jennifer Marlowe on the sitcom WKRP in Cincinnati earned her multiple Golden Globe and Emmy Award nominations. Anderson has one of those inspiring stories in Hollywood. She is also known for her colorful personality. Fans were excited when she and actor Burt Reynolds got married. Sadly, they separated after five years of marriage. The former couple starred in the comedy film Stroker Ace in 1983. She began her acting career in the '60s but became unemployed as an actress for almost a decade.
Credits to her perseverance and faith in herself, she was able to bounce back in show business and has appeared in a number of films and TV shows. In recent years, she has worked as a spokesperson for chronic obstructive pulmonary disease or COPD. Anderson was seen in 2018 promoting the WKRP in Cincinnati television series. She is also promoting other classic television series in the MeTv, TV network.
LEE MAJORS | 81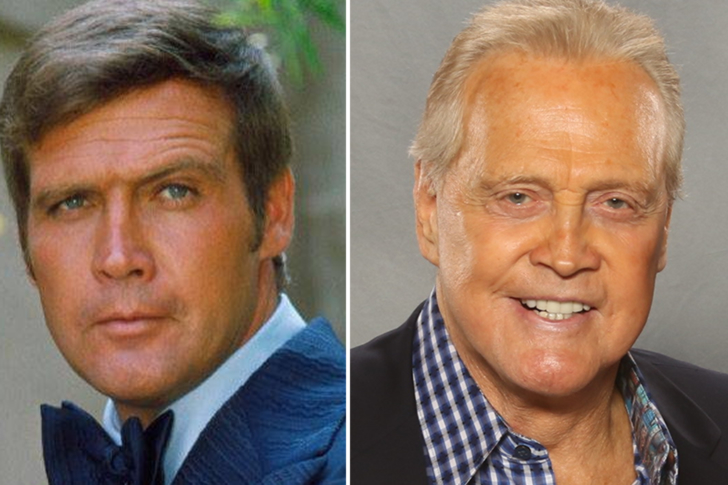 Lee Majors is a reputable name when it comes to Western and action TV shows. Being a competitive football athlete in his youth, Majors studied History and Physical Education from Eastern Kentucky. But he became more interested in acting, and at the age of 25, he landed his first film role. The Big Valley, The Six Million Dollar Man, and The Fall Guy are some of his most remarkable TV shows.
He continues to appear on-screen from time to time, but one of his major investments is becoming a part-owner of the football team, Los Angeles Express. He's a footballer, after all. In case you did not know, Majors picked his stage name "Lee Majors," as a tribute to his childhood hero named Johnny Majors, who was a player and future coach at the University of Tennessee. Majors is also considered the "blond Elvis Presley," simply because of their resemblance.
RAQUEL WELCH | 79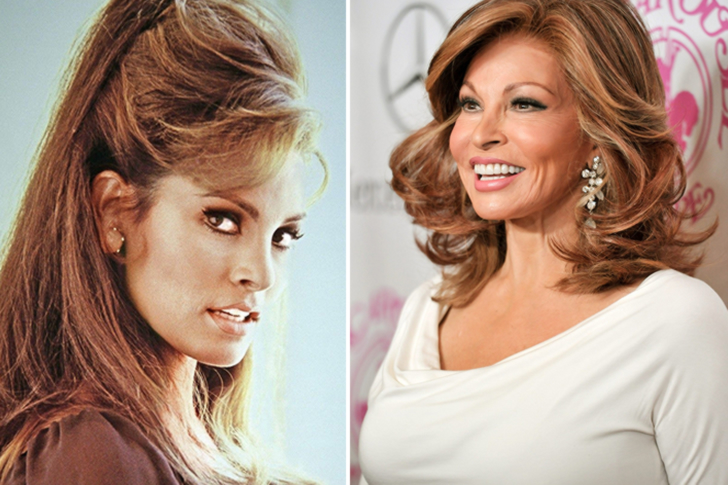 Another celebrity who was once in the limelight was an international sex symbol in the '60s and '70s. Raquel Welch made a name for herself as a brunette beauty and a pin-up girl in her prime years. And while we scanned her old pictures, we strongly agree with Men's Health magazine in including her in the "Hottest Women of All Time" list. But it's not all physical for Welch, she was actually a great actress and starred in numerous films.
Her talent was greatly acknowledged when she took home a Golden Globe Award for Best Motion Picture Actress in a Musical or Comedy for playing a role in The Three Musketeers, in 1974. She was also nominated for Golden Globe Award for Best Actress in Television Film for her role in the movie, Right to Die. After Hollywood, she embarked on businesses and had investments in jewelry and skincare line, and a wig brand called "HAIRuWEAR".
SAM ELLIOTT | 75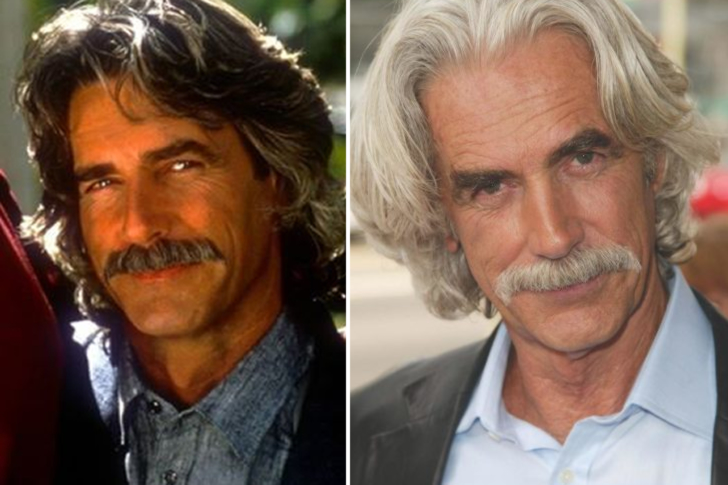 You might know Sam Elliott from the 2018 musical drama film A Star Is Born, but he is already a Hollywood virtuoso since the '60s. His role in the film earned him eight acting award nominations. Well, he's that competent! Because of his full mustache and slender physique, he landed the roles of the great John Buford and Virgil Earp in films Gettysburg and Tombstone, respectively. Elliot established his acting career on his own.
His father discouraged him and wanted him to study in college instead. But he proved him wrong and nearly has 100 acting credits in both TV and film. The now 76 years old actor is not yet ready to put his career to end. In 2018, Elliott was cast in the musical drama The Star Is Born. His performance earned him a nomination for Academy Award for Best Supporting Actor, a Screen Actors Guild Award, a Critics' Choice Award, and he was able to win a National Board of Review Award.
JOANNE WOODWARD | 90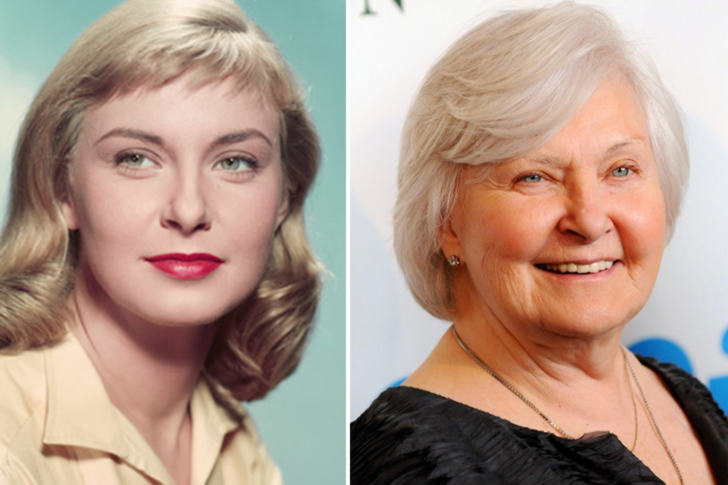 Joanne Woodward has a timeless beauty that makes us want to see her movies back in the day once again. Her performance in the mystery drama The Three Faces of Eve established her name as Hollywood A-lister. For the role, she garnered the Academy Award and Golden Globe Award for Best Actress. Aside from that, Woodward's career, which spanned over six decades, earned her a huge amount of film credits. With that, she was able to garner multiple nominations and awards.
She received four Oscar nominations, ten Golden Globe Award nominations, and nine Primetime Emmy Award nominations. She took home one Oscar award, three Golden Globes, and three Emmys. Her stardom expanded her career to the point that she had to quit school. But what we adore the most is the fact that she went back to college, earned her degree at age 60, graduated with her daughter, and her late husband, actor Paul Newman, delivered the commencement speech.
NANCY SINATRA | 80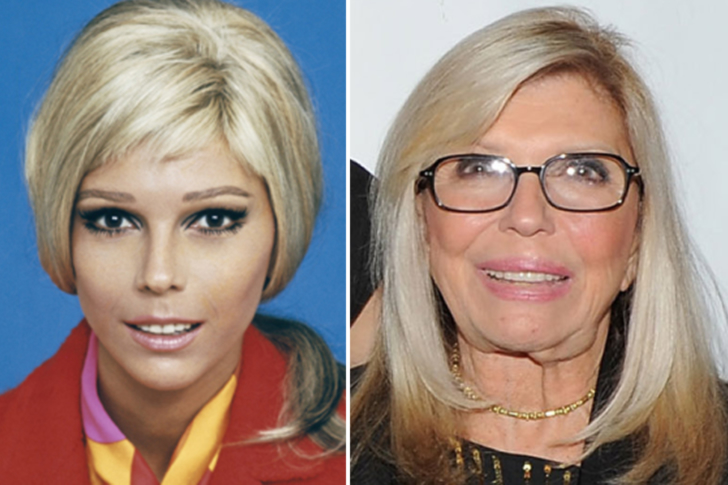 She may not be as highly acclaimed as her father, the late Frank Sinatra, but Nancy Sinatra has had a flourishing career in the music industry. Her signature hit entitled These Boots Are Made for Walkin' brought electricity in the US and has become an icon. In fact, the song became the image of the Swinging Sixties and was a number one hit in many countries. Nancy has also ventured into acting but only briefly. In recent years, she continues to perform music occasionally.
Sinatra does not seem to show any signs of retirement. In October 2020, Light in the Attic Records, together with Sinatra, announced their plans of releasing the Nancy Sinatra Archival Series. In May of 2017, the hit duet of Sinatra and Lee Hazlewood, titled Summer Wine, was again featured. The song was used in one of the ads of the retail apparel giant, H&M.
She currently manages their family website, which was created for fans of Frank Sinatra and herself.
BARBARA MANDRELL | 71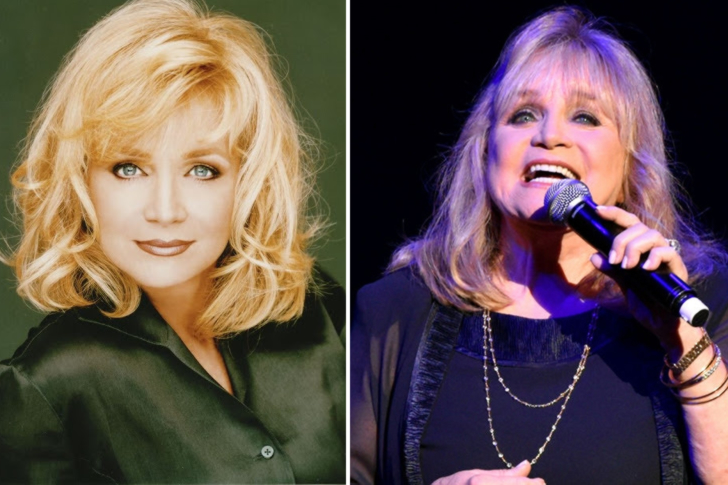 The country music scene won't be as interesting as it is today without Barbara Mandrell. Mandrell inherited her musical talents from her parents. When she was young, she learned to read music, play accordion, banjo, and saxophone. Her adeptness in music secured her a career in Hollywood since the late 1960s. In her entire career, she has bagged more than 40 music awards. She took home two Grammy Awards, four Country Music Association Awards, four Academy of Country Music Awards and, seven American Music Awards.
Mandrell is also the first performer to bring home the Country Music Association Award for Entertainer of the Year twice, one in 1980 and another the following year. Her last concert was in 1997 and in that same year, she retired from performing music. The retired singer had investments in turning her former mansion into a tourist attraction with an indoor shooting range and a restaurant.
SOPHIA LOREN | 85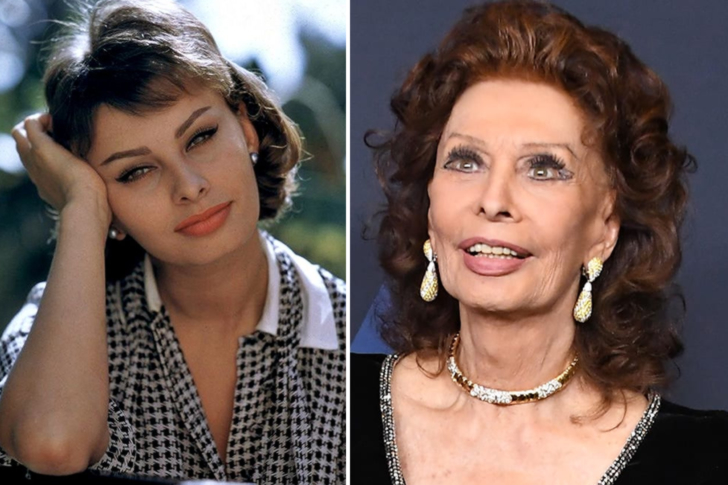 If there's such a thing called TV favorite, then Sophia Loren would top the list. Loren is referred to as one of the last surviving stars from the Golden Age of Hollywood. She started her film career at the young age of 16, and since then, she became a household name. Her acting prowess led her to earn six David di Donatello Awards for Best Actress, among many accolades to her credit. She has nothing to prove anymore since she was named the 21st greatest female star of Classic Hollywood Cinema by the American Film Institute in 1999. She's a megastar, indeed.
After five years being off the set and 14 years since she last starred in a US theatrical film, Loren made a comeback in 2009. She starred in Rob Marshall's film version of Nine. The movie is based on the Broadway musical. We can never know for sure if Loren is going to retire, because, after all, she just made a comeback.
BETTY WHITE | 98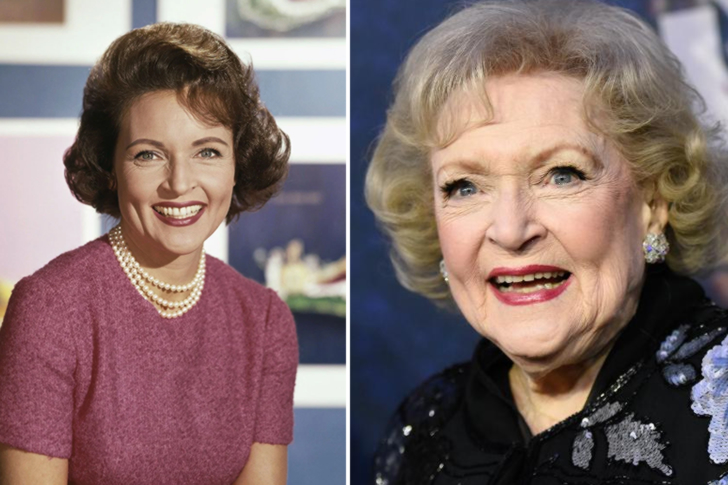 This strong and talented woman holds the record for being the longest entertainer whose career spans more than 80 years. Betty White hails as a pioneer in American television. She is also the first woman to produce a sitcom, and the show was called Life with Elizabeth. The award-winning actress also starred in numerous films and TV shows, and she was even acknowledged as "the first lady of game shows."
She is close to being a centenarian, but she recently joined the voice cast in 2019's Toy Story 4. Her investment of time, talent, and hard work in Hollywood is incredible! We could easily say that if there is a project that needs the talent of White, she would go and get the job done. Even though her net worth allows her to retire, it goes to show that she really loves the entertainment industry. Considering her age, it seems that retirement is still not an option for her.
LOU FERRIGNO | 68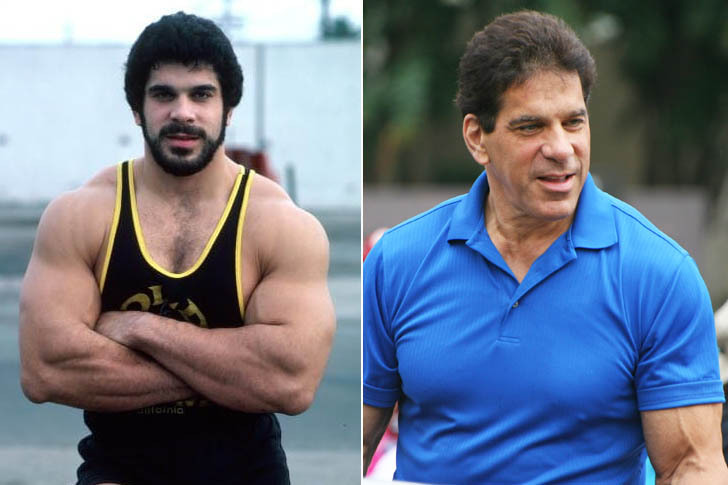 Lou Ferrigno rose to stardom as a bodybuilder. At 69 years old, the famed fitness trainer and consultant has now retired. The actor managed to maintain his huge body build, thanks to the degree of passion that he has. It is quite evident how he took care of his body over the years. Ferrigno earned a number of accolades in bodybuilding, from IFBB Mr. America to IFBB Mr. Universe titles, which he won for two consecutive years.
He also made an appearance in the bodybuilding documentary Pumping Iron. With how his muscular body looks, it is no surprise that Ferrigno played the role of Hulk in the CBS television program The Incredible Hulk. He also reprised the role in other animated series. He even voiced the said character in the 2012 film The Avengers and Avengers: Age of Ultron in 2015. He also appeared as a playable Lego version of himself in the Lego Marvel's Avengers in 2016.
TINA TURNER | 80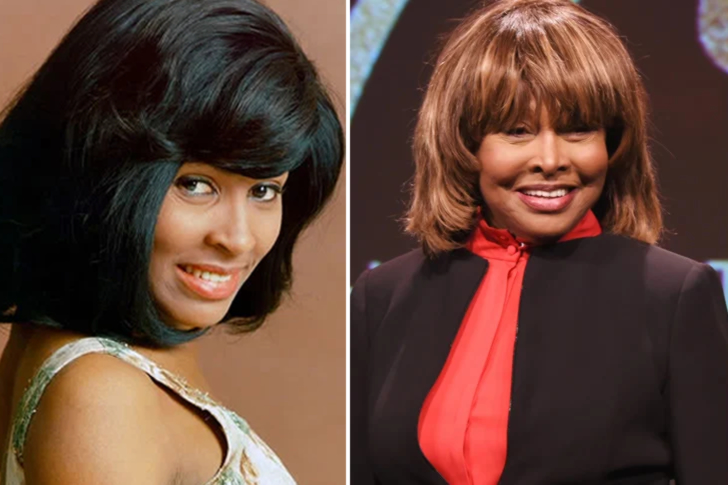 We were awestruck by her energetic shows and fiery stage presence, and we surely miss seeing her perform! Tina Turner, The Queen of Rock 'n' Roll, is a legend in the music scene. She is one of the best-selling recording artists of all time and has sold over 100 million records globally. Proud Mary, River Deep – Mountain High, and What's Love Got to Do with It are some of the notable songs to her credit. Turner released All the Best in November 2004.
Its debut ranked No.2 on the Billboard 200 albums chart in 2005, which is her highest-charting album in the US. The album then went platinum in the US three months following its release. It went on to reach platinum in other countries, such as the United Kingdom. When she's not busy performing, she works in writing her memoirs. She first published her book in 1986 and has another upcoming book release in 2020.
MICHAEL J. FOX | 59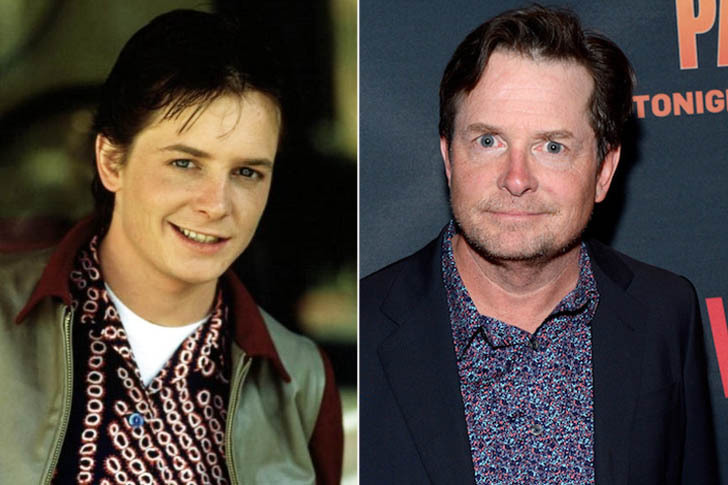 Indeed, you will best remember Michael J. Fox as Marty McFly in the iconic Back to the Future trilogy. Born in 1961, the actor is now 59 years old, with a career spanning about five decades. He also made a name on the small screen, appearing as Alex P. Keaton on the sitcom Family Ties, and Mike Flaherty on Spin City. As one of the most recognizable and greatest artists of his time, he has received a lot of praise and accolades.
The Justice Institute of British Columbia gave Fox an honorary degree of Doctor of Laws as a recognition for his accomplishments as a performer, as well as his contribution to the research funding and awareness for Parkinson's disease. At his age, Fox is still relatively young, so he remains active in the industry. Overall, Fox will always remain as Marty McFly, especially to his fans since his character is quite iconic up to today.
JANE POWELL | 91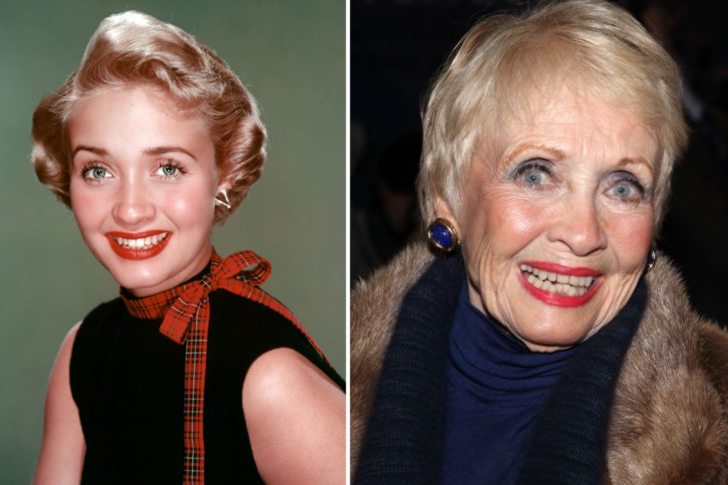 Last but not least, we'll reintroduce to you another female celebrity of the 1940s. Jane Powell is a former actress, dancer, and singer whose career soared while performing in Metro-Goldwyn-Mayer musicals. Her film credits include A Date with Judy and Nancy Goes to Rio. However, in the late 1950s, her film career slowed down. That's when she transitioned into theatre and TV performances, with her last role in a 2002 episode of Law & Order: Special Victims Unit.
As a singer, Powell recorded the hit song "True Love." The song made it to the top 15 on the Billboard charts and number 107 on the pop charts. However, this is the only single that she released that hit the music charts. In 1956, Powell showcased her talent in the 28th Academy Awards with her performance of I'll Never Stop Loving You. Now 91 years old, she permanently resides in Wilton. Her work in musical films has truly left a mark for the next generation to follow.
You've Reached The End