MICHELLE PFEIFFER | 64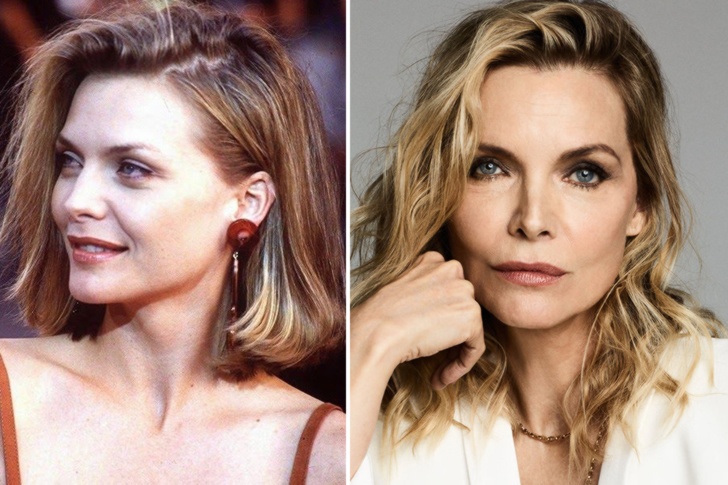 Multi-awarded actress and producer, Michelle Pfeiffer, whose breakout role was that of Elvira Hancock in the Brian De Palma Mob drama, Scarface, wowed everyone when she posted an all-natural, unfiltered, makeup-free photo of herself on social media. We say 'wowed' because Pfeiffer, to her credit, looked absolutely stunning, despite being make-up free. One of her followers even said that Pfeiffer made her look forward to aging.
While we won't go so far as to say that, what's certain is that Pfeiffer truly deserves to be in the ranks of the other celebrities featured here, in that she is, without a doubt, a timeless beauty. Even at her age today, Michelle is still hailed as one of the most beautiful faces in Hollywood. It is for this reason that she still gets cast in big movies up until now. Of course, other than her beautiful face, she has great talent at acting.